Are you searching for the best Epiphany crafts for your family? Don't miss this mega-list of crafts, activities, special foods, books, videos, printables and more!
As we continue to celebrate the Christmas season, the Epiphany approaches. Sometimes lost or overlooked in the hustle and bustle, this feast marks the end of the Christmas season and moves us back into Ordinary Time.
We celebrate the Visit of the Magi to the Christ Child. My children and I talk about the Three Kings (potentially perilous) journey to Bethlehem, what it means today to seek Christ, and what gifts we can offer. As I've gotten older, the timing of the Epiphany and the New Year is so apropos. It's a new year, a fresh start to turn our paths toward God and offer Him back our very best.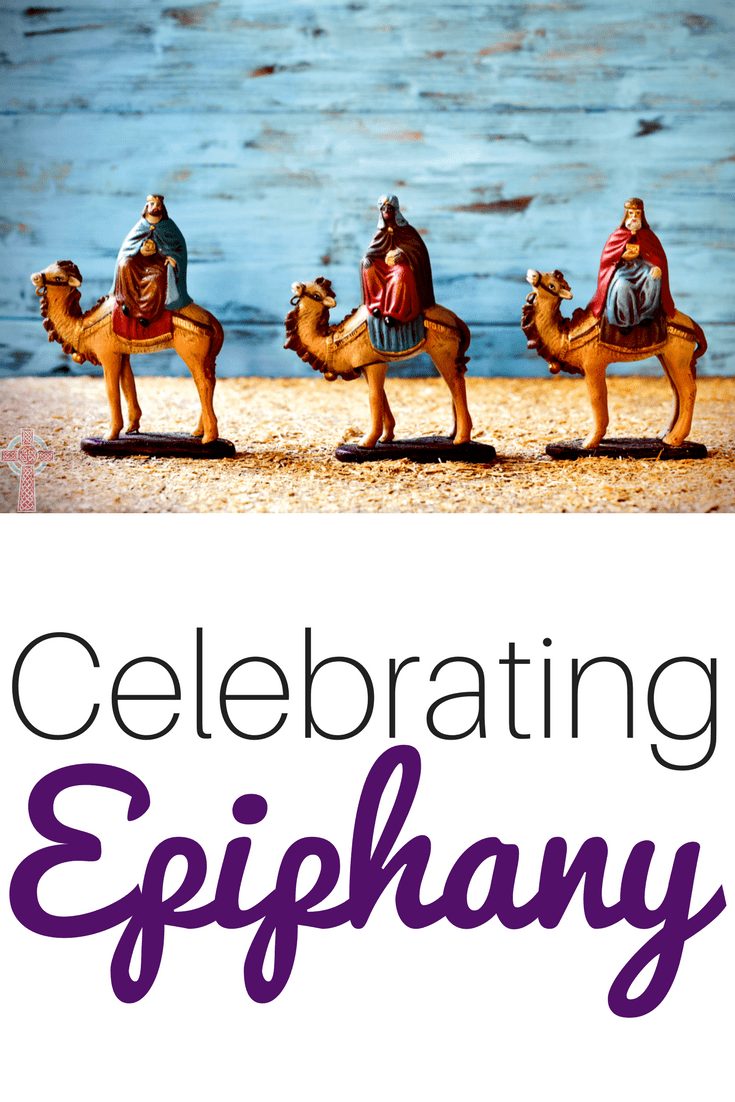 For little ones, celebrating the Epiphany is downright fun! There's crafts of stars and crowns, stories of wise men and camels, and of course, King Cake!
Let's take a look and check out all of the amazing ways to celebrate Epiphany with your family this year.
Remember, you don't have to choose EVERY single thing on this list. Grab a cup of coffee, settle in, and select the ideas that work for YOU.
Enjoy crafting with your children? Grab your supplies and get started. If crafts aren't your style (solidarity, sister), then scroll on down to the books, printables, snacks and videos to enjoy.
Make this special, but keep it simple for sanity's sake.
Epiphany Crafts
If you're a crafty mom, I've got you covered with loads of Epiphany fun. These simple ideas for celebrating the arrival of the Wise Men are adorable.
Maeve loves these Wise Men block people – we glued them to a toilet paper roll, but you could also use a craft stick or even laminate them and add magnets.
Speaking of toilet paper rolls ….
Upcycle your toilet paper rolls and fabric scraps and make these kings!
Then, grab some paint sticks and extra felt to make these sweet Wise Men stick people.
I love these wise men shadow puppets! Your children can easily enact the Wise Men's journey with these fun props.
Epiphany Activities
Epiphany Star Crafts
My children are asking to make these sweet star ornaments,too!
Epiphany Snacks for Kids
My children LOVE celebrating a feast day with special foods or treats. It's an easy way to bring the feast alive for them, without making too much work for you, mom.
Epiphany Printables
Check out this free Wise Men unit study for your family.
Find more ideas to help spark your celebration of Epiphany or Three Kings Day here.
Need a lesson plan to study the Wise Men in your homeschool with young children? Start here.
Art Hub for Kids is one of my newest finds – Rob does a fantastic job in teaching kids how to draw. Here, you'll walk through a tutorial on drawing the Three Wise Men.
More Epiphany Printables
Check your paper stash and fire up your printer for these wintery days. I found all sorts of printable activities, word puzzles, coloring pages, lesson plans and more.
Epiphany Resources for Lesson Plans
If you're looking to incorporate the liturgical season into your homeschool, these Advent plans have reading lists, music, poetry and more for you to peruse.
Other resources we use during this season:
Epiphany Readings
New Advent Article on Epiphany
Books to Read About the Epiphany
When you're finished crafting, settle in on the couch and spend some time with your littles reading these great books.
We Three Kings
12 Days of Christmas
Story of the Three Wise Kings
The Last Straw
Hurray for Three Kings' Day!
Federico and the Magi's gift: A Latin American Christmas Story
Related: Catholic Saints Books for January
Epiphany Videos
Want to enjoy some Epiphany videos with your children? I found a collection for you — you'll find animated videos, and even a full length movie. Note: I didn't personally preview all of these. You might want to watch them solo before sharing with your family.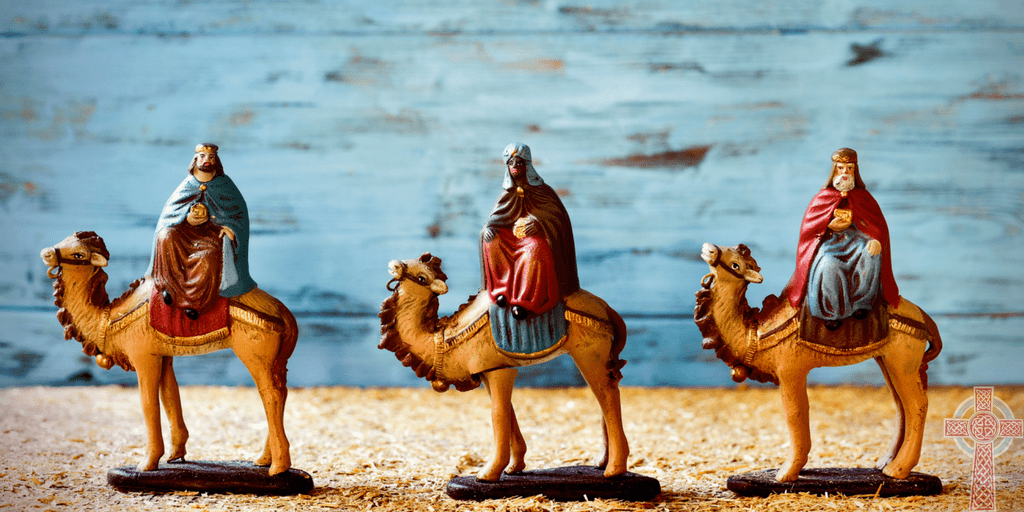 Do you have more ideas for celebrating Epiphany with your family and friends? Let's chat it up in the comment box! I'd love to hear how you make this season special.