1. In my life this week…
I need a breather.
Phew.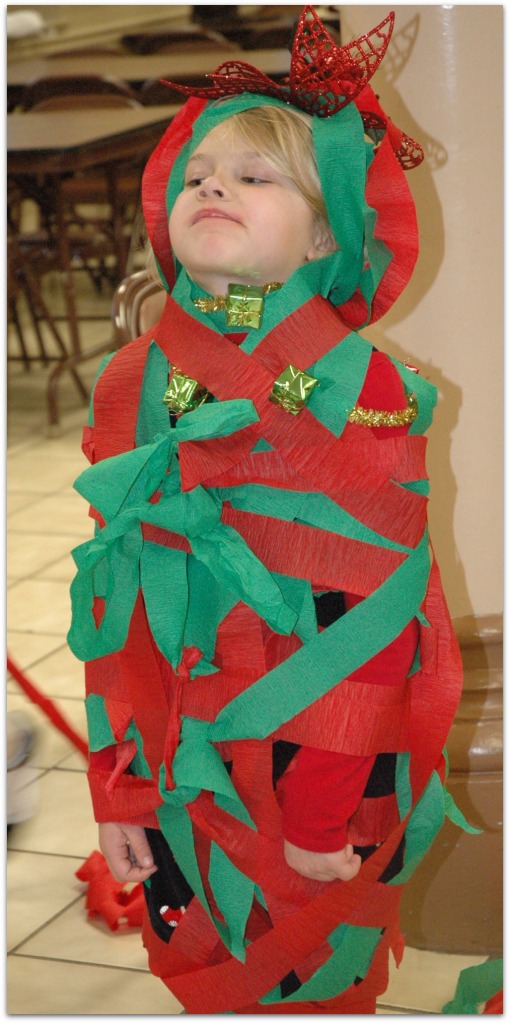 It's been crazy busy, leading up to Christmas. I'm glad that I'm taking a break next week.
2. Places we're going and people we're seeing…
It's busy busy busy around here. Rachel went with Daddy to see A Fairy Tale Christmas last week. This week, she's off to see The Nutcracker!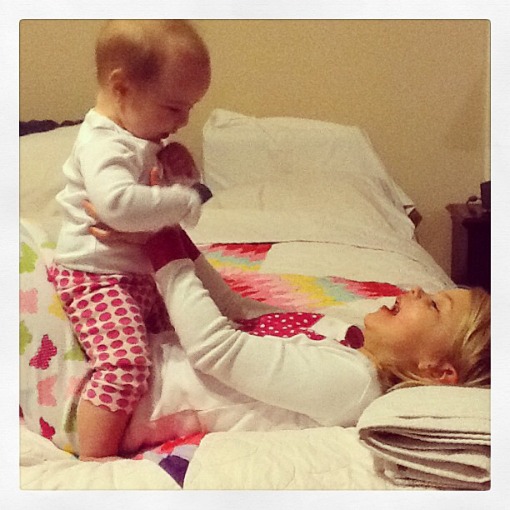 2. My favorite thing this week was…

Hearing Maeve say, "Ma-Ma". Hooray!
3. What's working/not working for us…
Brett actually took Rachel to visit our local Catholic school last week, since I was having so much trouble getting her to do her work with me.
Ever since then, she's been much more motivated.
4. Things I'm working on…
After tomorrow morning, we're going to have a break from school. Rachel and I visited Michael's craft store and stocked up on crafts for next week. I'm so excited!
I'm hoping to get around to making some of these DIY gifts for the grandparents.
5. I'm praying for …
Families affected by the horrific shooing in Connecticut today. I'm sending my prayers up to our Holy Innocents for these innocent souls.
6. I'm reading…
By Christmas, I'm hoping to FINISH a book. I'm beginning to annoy myself with my ADD tendencies.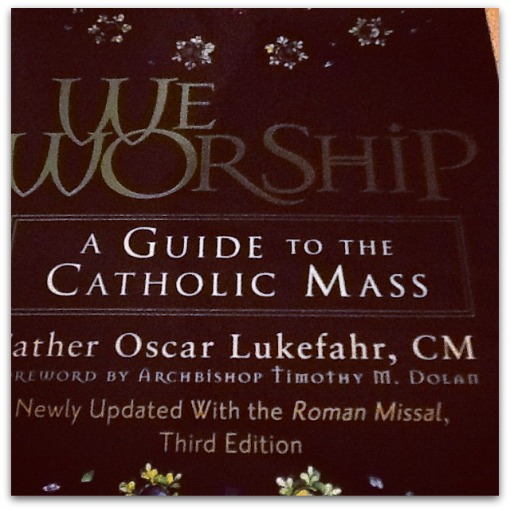 If you follow me on Instagram, you may have seen this book I'm adding to my pile. Perfect for The Year of Faith. It has a study guide of questions and answers that I can answer online.
7. A photo, video, link, or quote to share…
My kids have been having a blast with their Elf on the Shelf, compliments of Grandma Kennedy.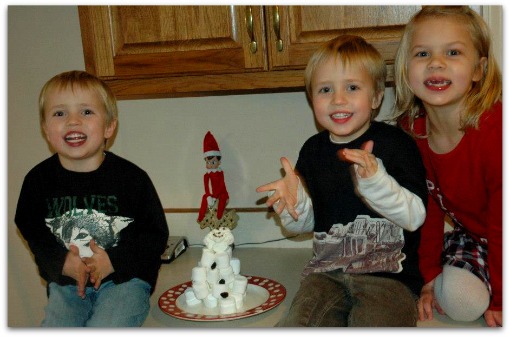 He snuck into our candy stash and created a snowman, much to my children's delight.
Head over to 7 Quick Takes and congratulate Jen Fulwiler on her success with her show Minor Revisions. You can also visit the other mothers linking up to the Homeschooling Mothers Journal.
Have a marvelous weekend!