Today, we're talking about how we choose online science courses in our homeschool, particularly in the middle school and high school years. Read on to learn about Greg Landry's Homeschool Science Life Prep Physics course for high school.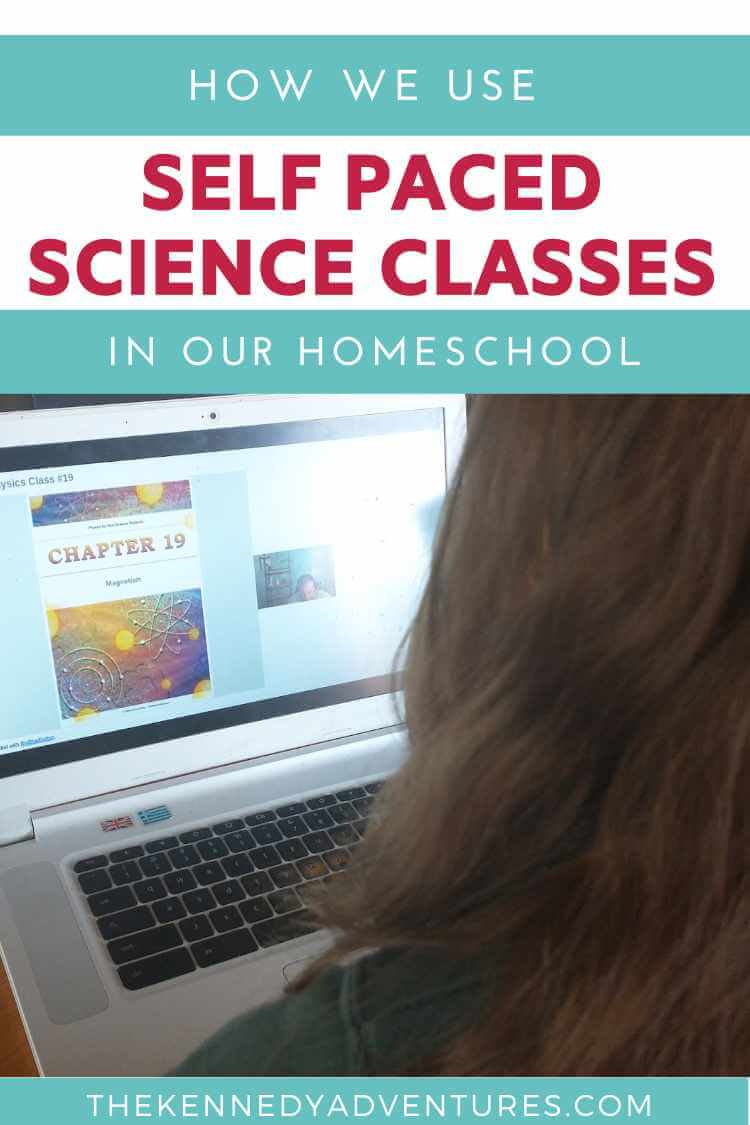 In August, we'll be heading into our thirteenth year of homeschooling. We'll have three high school students, a middle schooler, and a third grader. Our fall calendar is already loaded with high school soccer and middle school volleyball, and we're waiting for the theatre schedule to be released.
I'm a little concerned about the increased work of high school classes, coupled with a busy athletics schedule, so I started thinking about ways we could adjust our load.
Our classes at the cottage school are already set, but we're managing literature, math, and science mostly on our own. Since our summer calendar was a little more flexible, I discussed it with the boys and we decided that we would strive for a summer science course.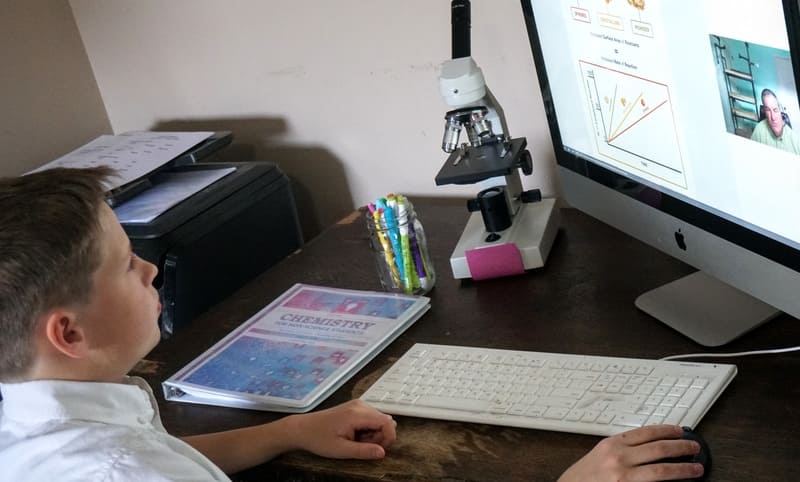 Our Plan for Greg Landry's Homeschool Science Courses This Year
We're working through the Conceptual Physics class this summer for the boys, along with the virtual physics lab.Taking this class over the summer allows us to have more breathing room in our schedule this fall, when activities ramp up. We're treating the physics class as a summer intensive, and hope to have most of the class complete by Labor Day.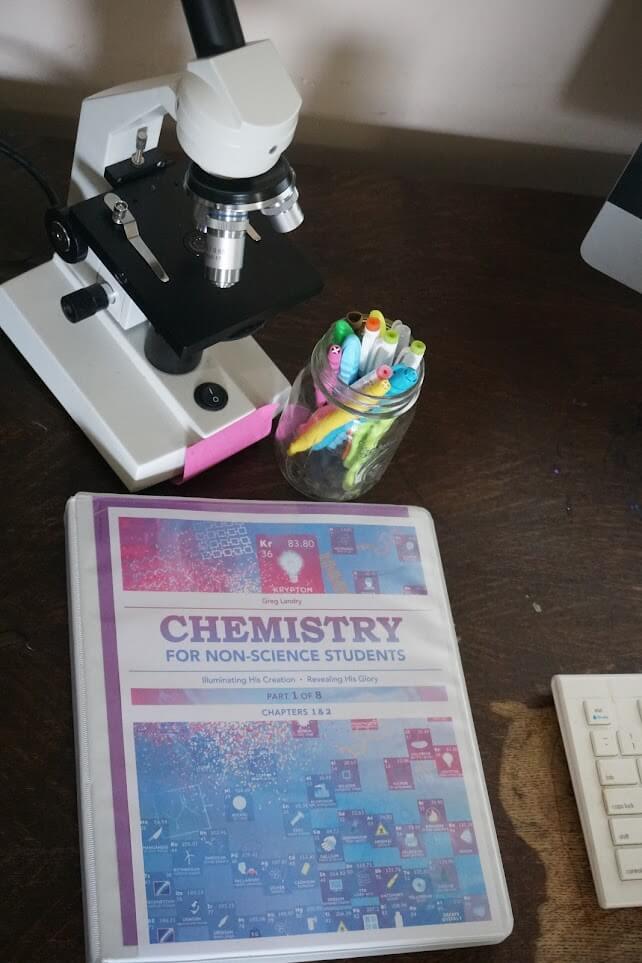 Getting Set Up for Greg Landry's Homeschool Science Classes
Greg Landry's Homeschool Science classes are designed for middle school and high school students, but I don't think they're entirely hands-off for parents. There's a bit of groundwork you'll need to tackle to ensure your student's success.
I would recommend that a parent sign into the student portal and get familiar with the setup. You'll be more prepared to answer any questions regarding assignments, exams, or other areas. If your student has taken online classes before, your prep work will be minimal.
While you're checking out the student portal, don't forget to check out the homeschool mom bonuses available. You'll find free science resources, a science podcast, as well as a free Homeschool Mom Strong magnet or sticker
Schedule Details for Greg Landry's Homeschool Science live classes
Live classes begin September 5, 2023 and wrap up the last week of April 2024. (full-year classes) Those classes also have a fall break, breaks at Thanksgiving and Christmas, as well as a spring break and Easter break. If you choose a self-paced course, you have access as soon as you sign up.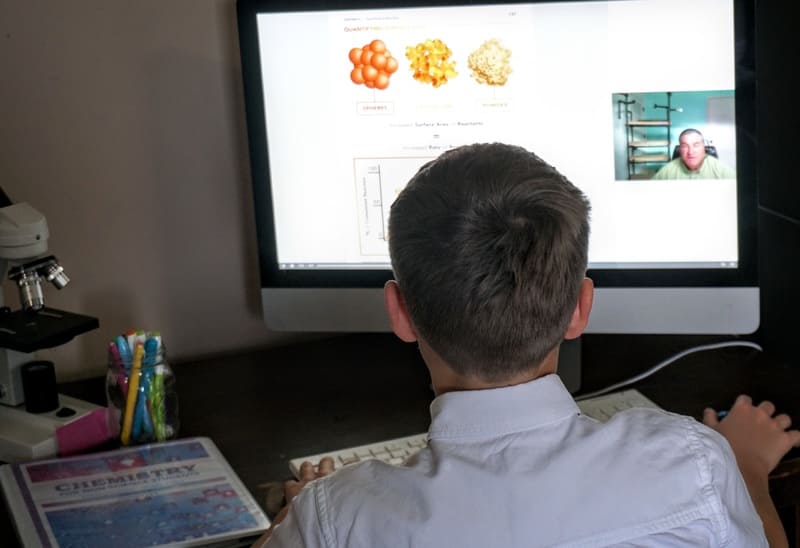 How much are Greg Landry's Homeschool Science classes?
These high school science courses vary in length and price.
A one-semester live class is $440. This includes classes such as Pre-Anatomy and Physiology, Pre-Physics, etc. These are geared toward middle schoolers or freshmen preparing for higher-level science courses. These can be counted for 1/2 high school credit.
The two-semester live classes are $880. These include topics such as Biology, Chemistry, Physics, Human Anatomy and Physiology, and more.
Purchasing a live class option unlocks the virtual lab portion at no additional cost. ($280 value) This ensures that your student learns how to perform labs and write lab reports. These virtual labs were designed specifically for homeschooled families. These labs teach students how to perform experiments and write lab reports, all without a mess or purchasing expensive equipment
Self-paced full-year classes are $180. (all students in a family have access to the class for a year's time.)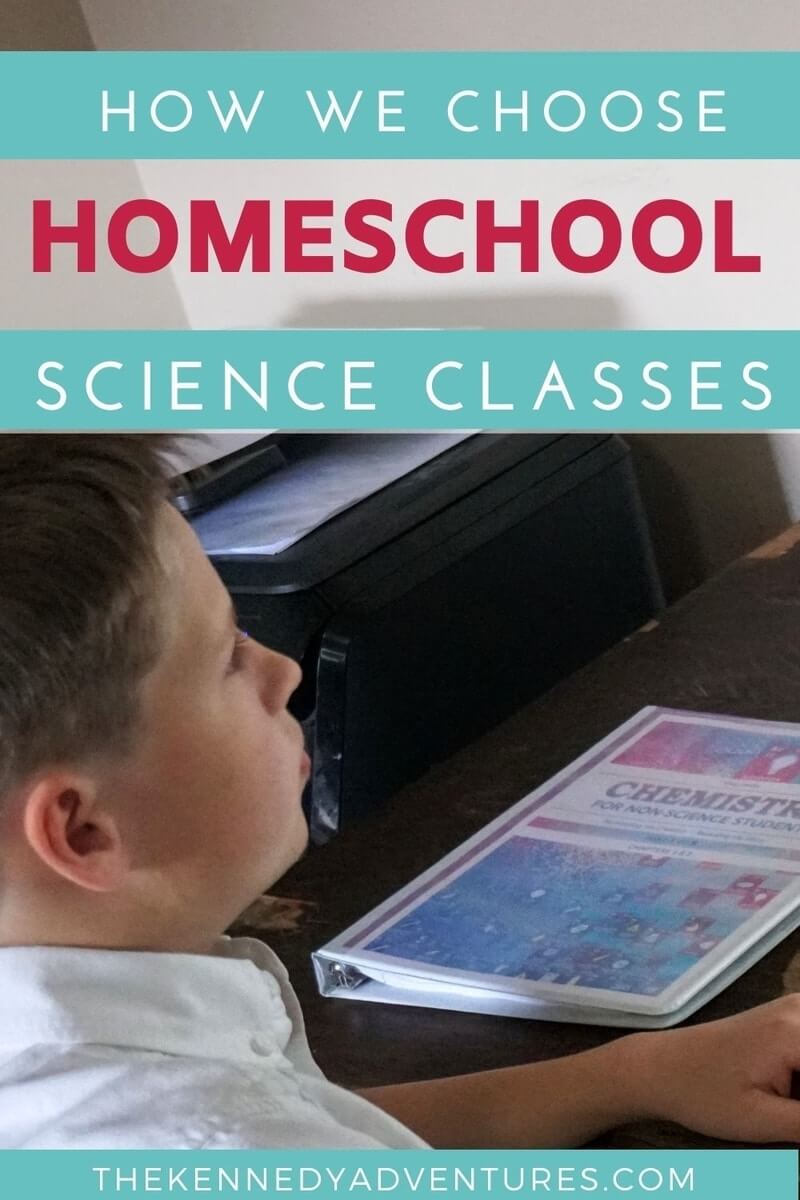 What if the standard schedule for online science classes doesn't work for my family?
The self paced math and science classes from Greg Landry's Homeschool Science are a great option for families who want a great teacher but need more flexibility with their classwork.
You'll pay tuition for the class per family, which is wonderful for large families like ours. We're starting with the physics class for the boys, and I'm trying to convince Rachel to pursue a credit with this course as well. We're also looking at a Consumer Math class as an option. Even though it's a self paced class, Professor Landry is available for student questions via email.
The recorded classes (average 20-30 minutes each) have homework suggested after each lesson that can be graded by a parent, as well as tests. You can pair a class with the virtual physics lab offered by Professor Landry to complete a high school science credit.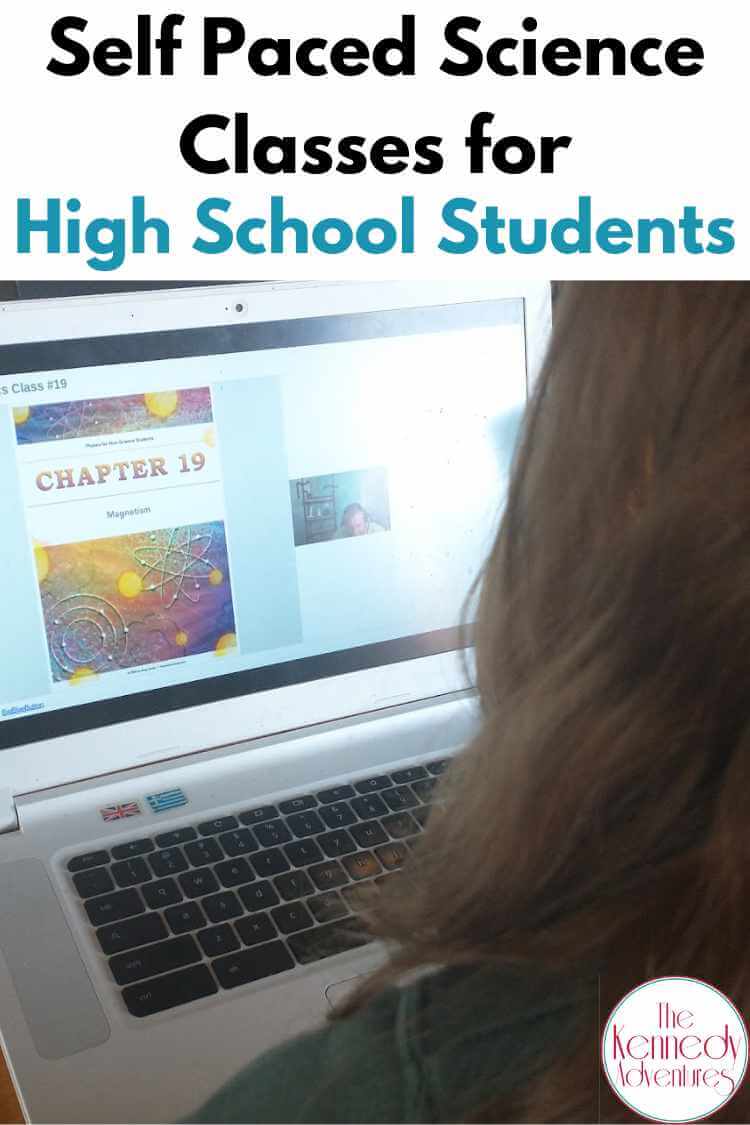 What full-year homeschool science classes are offered in a self-paced format?
Not interested in physics? No problem. There are a variety of classes from which to choose:
We have experience with the high school Chemistry class a few years ago, as well as an ACT prep course.
Have your students ever tackled science in a self-paced online class? I'd love to hear from you in the comments.