Last year, I got a call from a veteran homeschooling friend. She said, "Listen, I need you to put something on your radar for later. It's essential."
I was puzzled.
More math? Greek? AP Calculus? (please, no)
Nope.
My friend's son had just finished an ACT prep course. She told me that it was a lot of work, but that he now felt confident about sitting for the ACT.
I filed it away in my 'things to work on later' file since Rachel was only in 8th grade at the time. Now that we almost have the first year of homeschooling high school under our belt, I'm looking ahead and know that we need to start thinking about test prep. I know that many colleges and universities are switching to a test-optional format, but since we're likely applying for merit aid, the test will be part of our application.
Standardized test scores do not define me or my children, but they are part of the admissions game. Like it or not, we have to be prepared to play.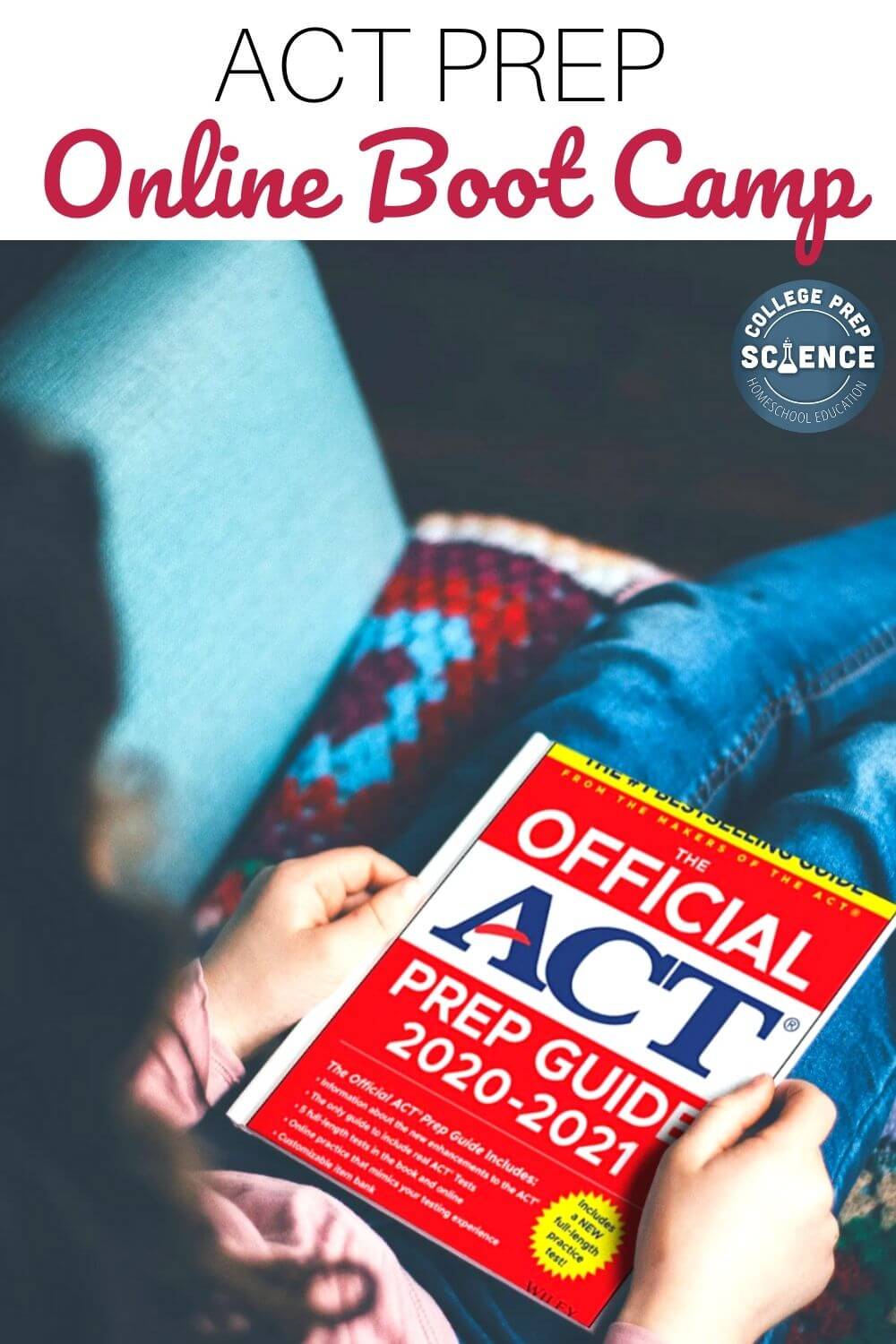 Disclaimer: I was compensated for my time to review this College Prep Science
ACT Prep Online Bootcamp. All opinions are my very own.
I've had College Prep Science courses on my radar and checked out some of their high school science classes a few months ago. Once I heard rave reviews from my friend about the ACT Prep Online Bootcamp, I took time to do more research.
I read through Greg's articles regarding ACT tips, choosing ACT over SAT, and even listened to one of his podcast episodes, "Laser Focus on the ACT". After all of this, I was convinced that the class would be a good investment for us.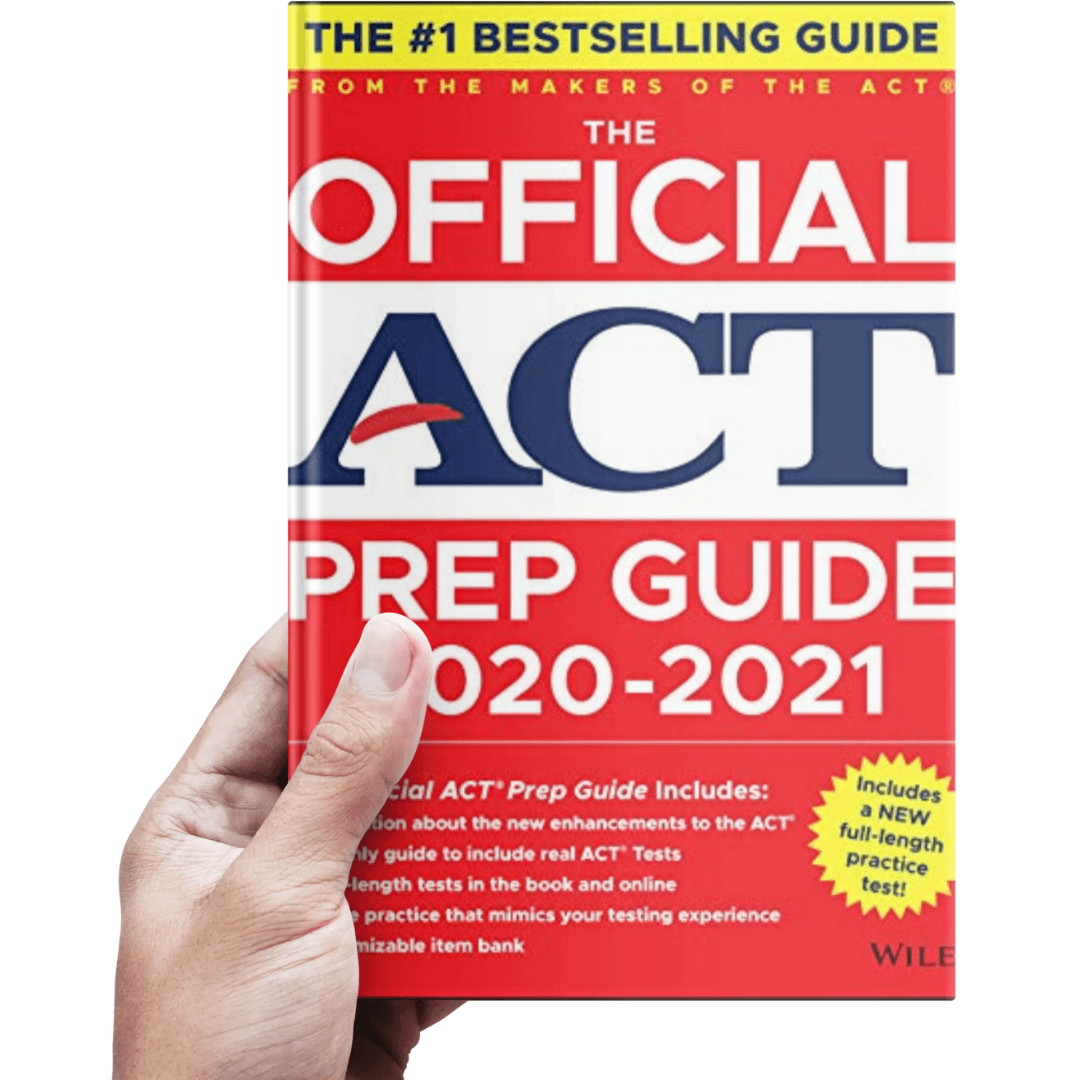 What's in the ACT Prep Online Bootcamp?
– a physical review book (purchased separately)
– 4 live online classes (recordings available)
– test-taking tips, information, and strategy
– ACT strategy homework
– graded tests + final grade (when Rachel finishes, I will give her a 1/2 credit for test prep and study skills)
– support and encouragement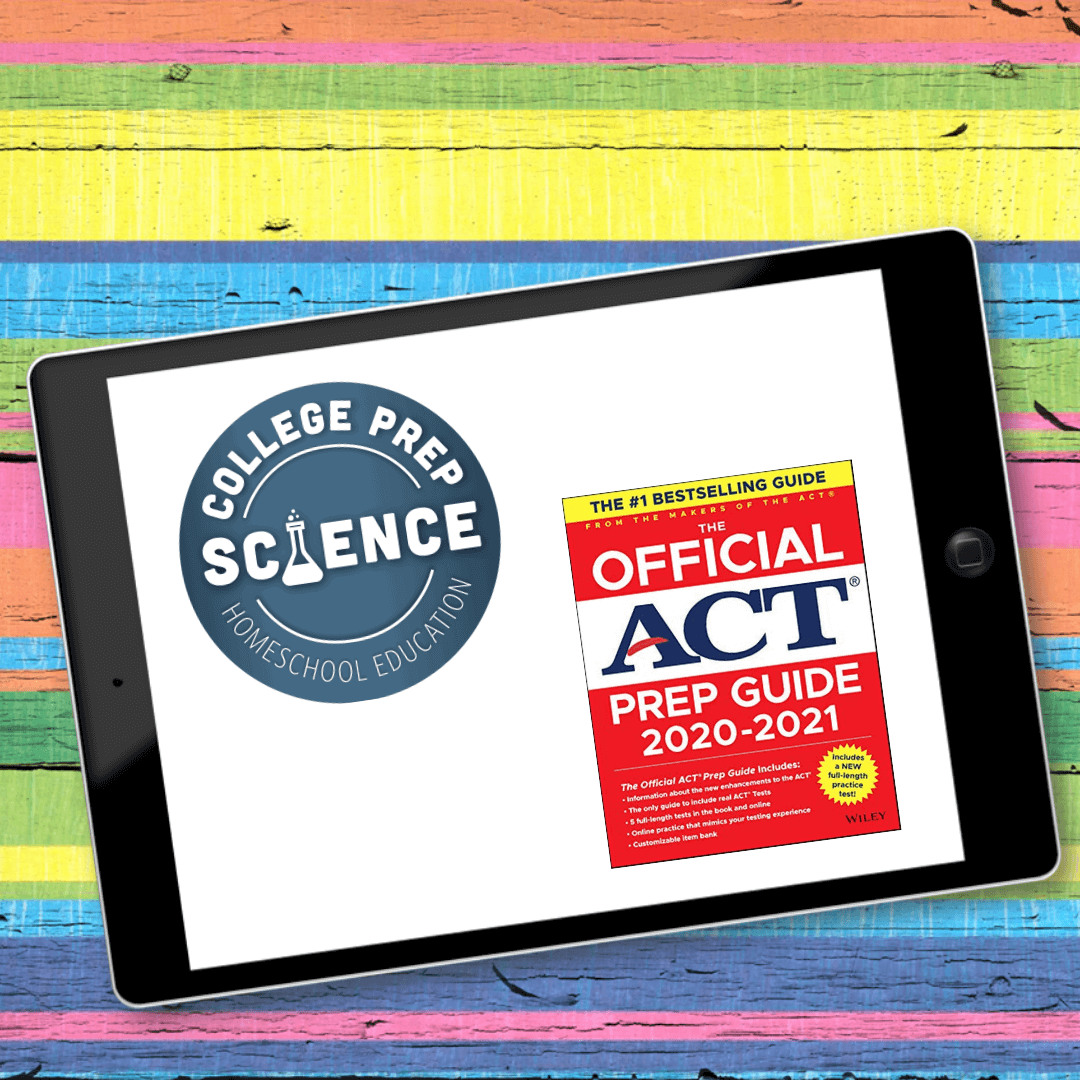 Things to know about the ACT Prep Online Bootcamp
This is a Christian-based company, so every class begins with prayer.
The instructor, Greg Landry, is a homeschooling dad, former Division I collegiate athlete, and former college professor with more than 20 years of teaching experience.
During the classes, Greg teaches via live audio and video. Students will have a chat function to communicate, but this may be a distraction to some students.
Professor Landry updated the class on all of the latest and upcoming ACT policies, including acceptable calculators, section retesting, remote testing, and superscoring. This is excellent information for students as well as parents. He also goes through how to find testing centers and how to get registered.
The classes are held live once weekly, but students do not have to attend the live event. Instead, they can watch the recording. That's important to me since our schedule doesn't leave a lot of wiggle room. If your student is struggling with a concept, you can watch the recording again for reinforcement.
The estimated time commitment for this class would be five to seven hours a week, so I would recommend making sure you have room in your schedule before you commit.
Is the ACT Prep Online Bootcamp easy to navigate?
One of my favorite things about College Prep Science courses is the platform. The dashboard is simple to use, and everything is in one place. (check it out for yourself with this free virtual lab!)
How much is this ACT Prep Online Bootcamp?
Tuition for the ACT Prep Online Bootcamp is $380. The required ACT Prep book is $37 on Amazon currently. With higher ACT scores potentially earning higher merit awards, this is a worthwhile investment.
The next session begins May 25th — it's the perfect way to wrap up your school year and make sure your student is prepared for the ACT this year. Get signed up today!