We're talking today about how we choose online science courses in our homeschool, particularly in the middle school and high school years. Read on to learn about College Prep Science Life Prep Chemistry course for high school.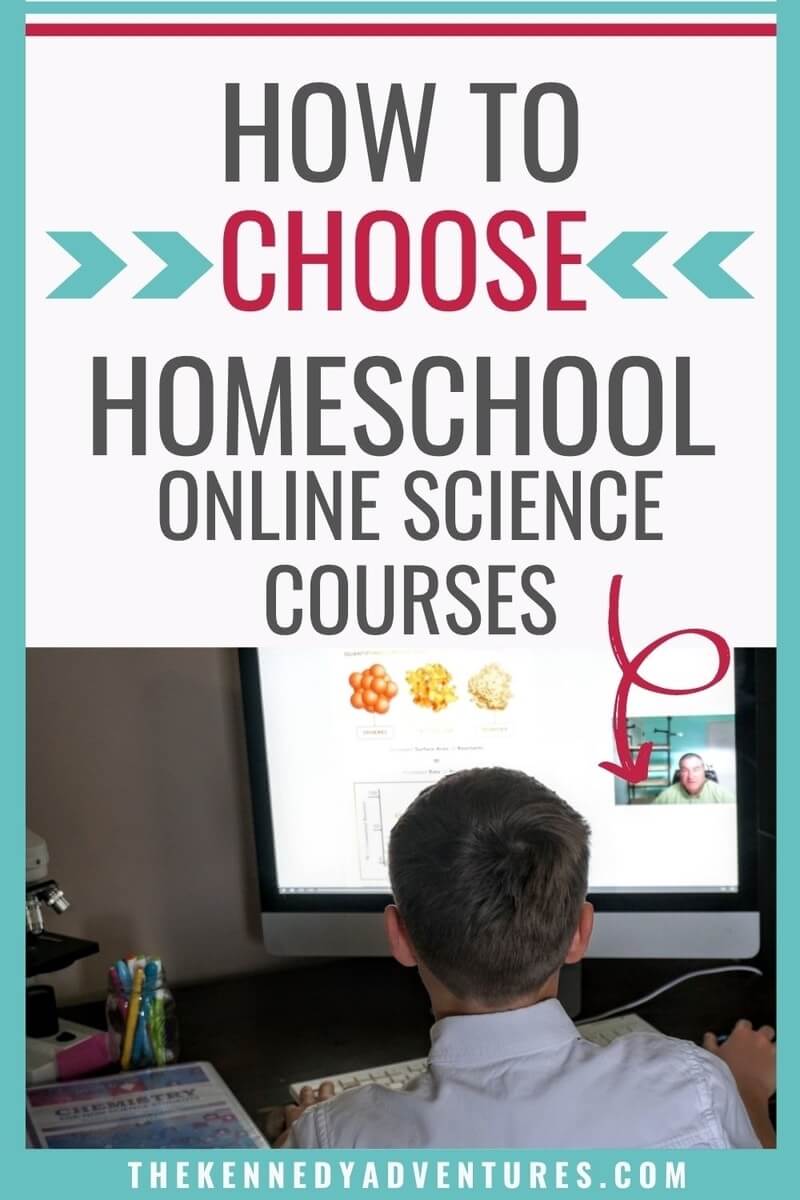 When I meet people and the topic of homeschooling comes up, there seems to be a recurring theme with the comments that I get.
"Oh, you must be so patient." (wrong)
"But you work!" (Sure do)
"But what about high school?"
Trust me. The idea of homeschooling high school used to scare the daylights out of me, until I realized something.
Homeschooling doesn't mean that I have to teach every single subject to each one of my children.
It means that I have choices. I choose the curriculum, the schedule, what subjects to cover and how they're delivered. Choosing to outsource classes for my older children doesn't make me less of a homeschooling momma. It makes me a better steward of my resources — time, energy and brainpower.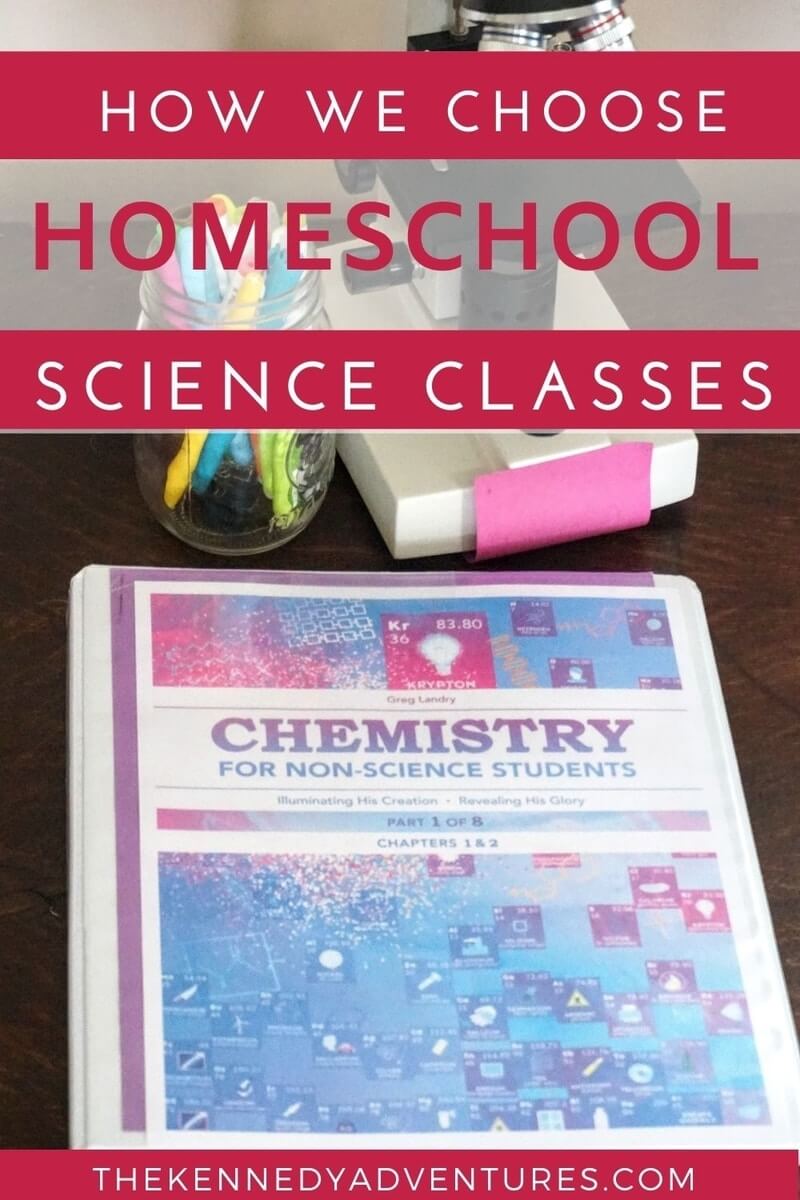 Disclaimer:I was compensated for my time to review College Prep Science Life Prep Chemistry. All opinions are my very own.
Planning for Online Homeschool Science Courses
This spring, I've been busy creating a plan for next fall, which is Rachel's sophomore year. As she heads into the home stretch with biology, I'm gathering ideas for next year's homeschool science courses.
When I saw that College Prep Science had a Life Prep Chemistry course, I sent my friend Greg Landry an email. The description of chemistry sounded like an amazing fit for Rachel. Plus, I trusted Greg's years of experience in the classroom.
Even though she's were still working in biology, I convinced Greg to let us trial the College Prep Science Life Prep Chemistry course. I was interested in seeing how the class was set up, before committing to the program before this fall. Since Rachel had a scheduling conflict, her younger brother Thomas happily volunteered to sit in on some live classes.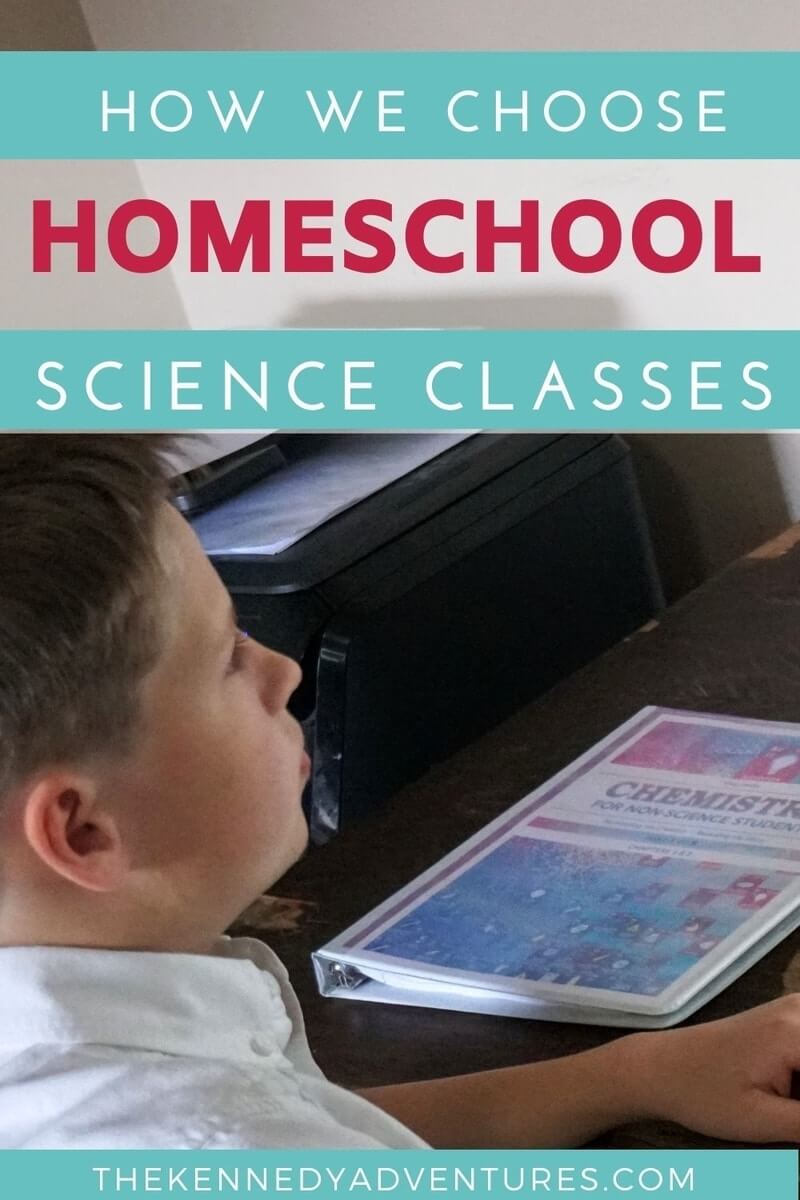 Details about these online science classes for homeschoolers
College Prep Science Life Prep Chemistry is a full year course, equivalent to one high school credit. The class spans two semesters, fall and spring, and follows a traditional school calendar, with classes meeting from September through May.
The class is taught from a Christian worldview and covers all topics in a standard high school Chemistry course: atomic theory, trends of the periodic table of elements, quantum mechanics (electron arrangement), ion formation, compound formation – bonding, Avogadro's number and the mole, calculation of formula weights and percent composition, empirical formulas, writing and classifying chemical reactions, balancing chemical equations, stoichiometry (predicting quantitative outcomes of reactions and predicting necessary amounts of reactants to produce a desired amount of product), solutions and molarity, gas laws, etc.
Live classes meet once per week, September through May, in the online Canvas classroom. Students are off camera, but watch Professor Landry on screen, communicating via chat. If a student is unable to attend the live class, they can watch the recording and stay on track.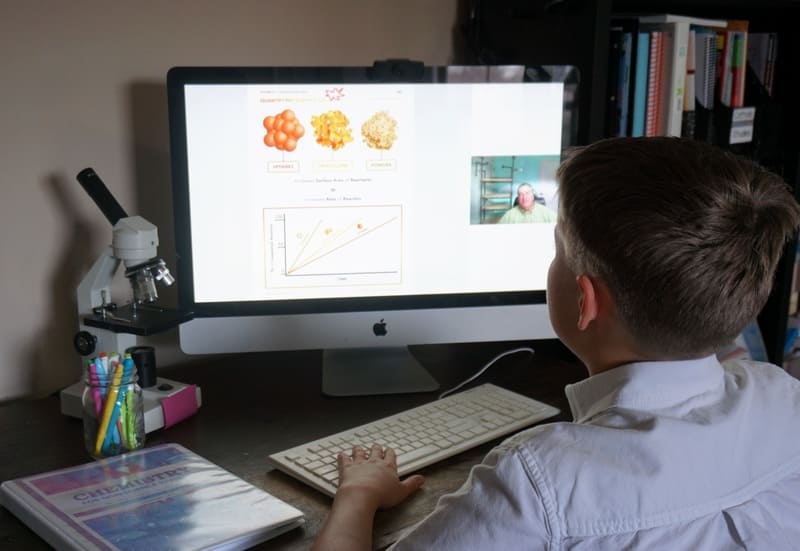 How much are these online science classes for homeschoolers?
College Prep Science live courses vary in length and price.
A one semester live class is $440. This includes classes such as Pre-Anatomy and Physiology, Pre-Physics, etc. These are geared toward middle schoolers or freshman preparing for higher level science courses. These would be 1/2 high school credit.
The two semester live classes are $880. These include topics such as Biology, Chemistry, Physics, Human Anatomy and Physiology and more.
Note – there's an early bird discount that ends this week — don't miss out!
Purchasing a live class option unlocks the virtual lab portion of College Prep Science at no additional cost. ($280 value) This ensures that your student learns how to perform labs and write lab reports.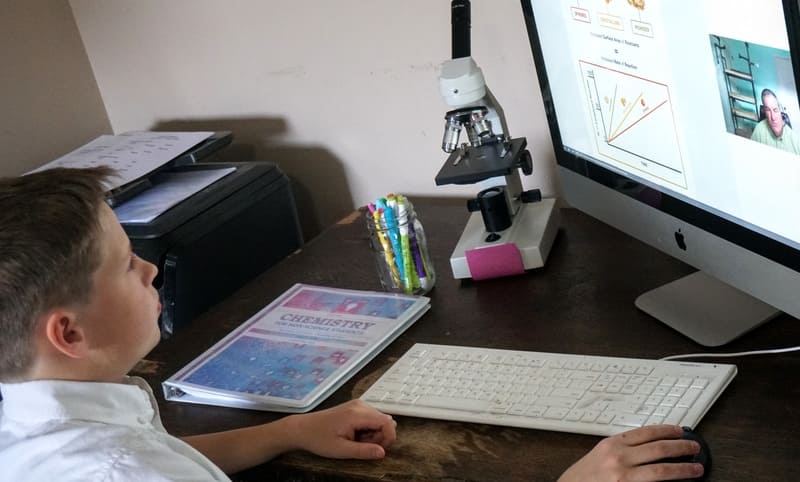 What if the standard schedule for online science classes doesn't work for my family?
If the standard school year calendar doesn't work for your family, you have a couple of options.
College Prep Science offers a variety of self paced science courses. Purchasing a self paced class gives you access to recordings for 1 calendar year (August 2021 through August 2022)
Classes available include:
8th -12th Grade Two Semester (Full School Year) Classes (1 high school credit)
– Standard High School Biology
– Standard High School Chemistry
– Standard High School Conceptual Physics
– Standard High School Anatomy & Physiology
7th -12th Grade Half Semester Classes (1/2 high school credit)
– Exercise & Sports Physiology
– Biochemistry / Microbiology
– Embryology / Endocrinology
– Earth & Space Science
– Study Skills / Measurement / Lab Reports / Graphing
4th – 7th Grade One Semester Classes
– Young Scientist Anatomy & Physiology
– Young Scientist Biology
– Young Scientist Chemistry
– Young Scientist Physics
– Young Scientist Earth & Space Science
Summer Intensives for Online Science Courses for Homeschoolers with College Prep Science
If you have a motivated student, Professor Landry recently announced a summer session, where high schoolers can earn a science credit in 5 weeks. This perfect for high school students who need to catch up with science requirements, or want to use their summer to get a credit out of the way. I would LOVE for Rachel to take a science course this summer, to lighten her load in the fall, but she's not a fan of the idea.
The classes meet every weekday for 5 weeks (May 24th through June 25, 2021), for an average of 30-45 minutes per class. If students are unable to attend the live class, they can watch the recording at their convenience.
​
Homework for this intensive class will average 2 hours per day, with assignments being turned in daily. During the 5 week period, 6 labs with full lab reports will be completed in the virtual labs. Exams will be taken each Friday. Upon completion of the class, students will earn one high school credit with lab. Tuition is $880, which includes access to the virtual online laboratory.
Classes offered in the intensive summer format:
– Life Prep Human Anatomy & Physiology (8th-12th) – Condensed Two Semester Class – 9:30 am ET
– Life Prep Biology (8th-12th) – Condensed Two Semester Class – 10:15 am ET
– Life Prep Chemistry (9th-12th) – Condensed Two Semester Class – 11:00 am ET
– Life Prep Conceptual Physics – only basic math (9th-12th) – Condensed Two Semester Class – 11:45 am ET
Getting Set Up for College Prep Science Online Science Courses for Homeschool
Even though these classes are designed for middle schoolers and high schoolers, I don't think they're entirely hands off for parents. I think you have to do a bit of groundwork before you get started.
I would definitely recommend logging into the student portal and making yourself familiar with the setup. This way, you'll be able to answer any questions your student may have, purchase books, double check assignments, note exam dates and more.
Ready to learn more about these summer intensives or full year courses? Click over to College Prep Science to get registered. (Don't miss their free resources – tips for teaching science, free lessons and more.)