I'm sharing my best tip for homeschool science accountability – BookShark Science Virtual! Read on to find out how it can work for easy record-keeping for you!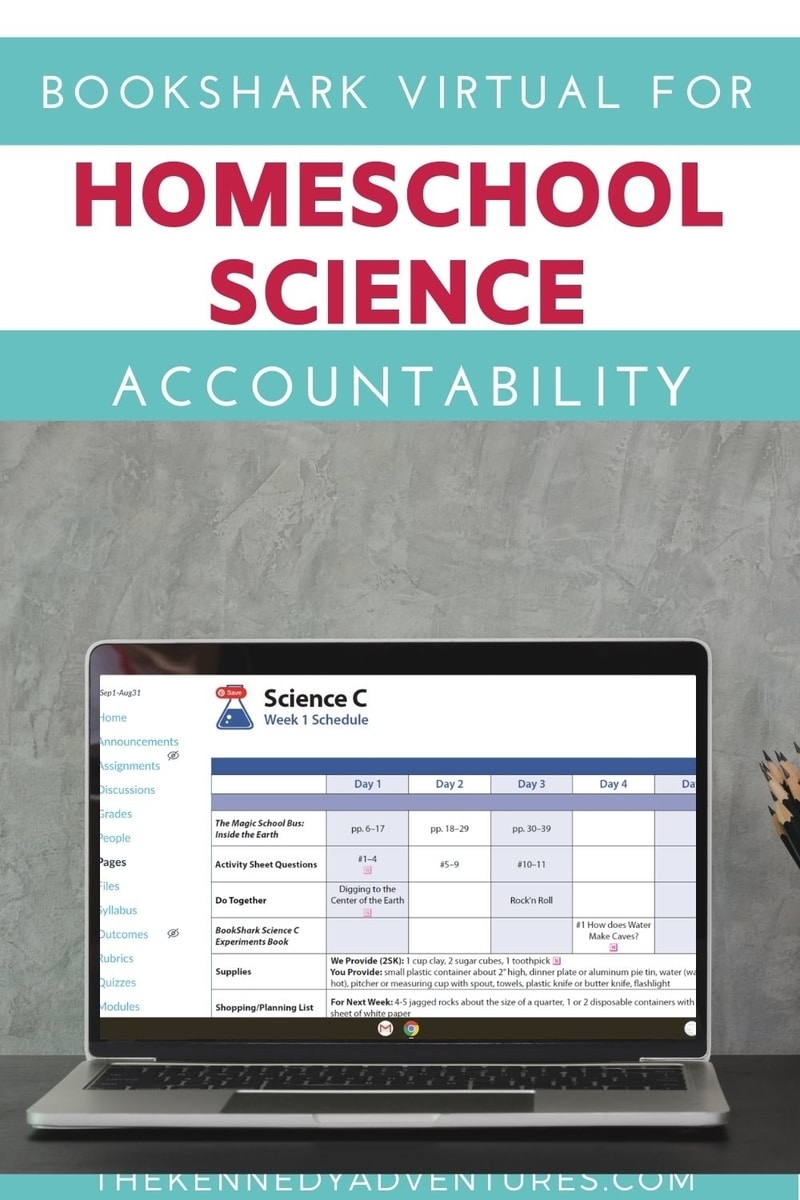 This year has been a hot mess of epic proportions.
I'm running in a million different directions, with soccer games, tennis matches, riding lessons, horse shows, AHG, gymnastics, a new co-op and more.
I cried to Brett the other day about all the balls I was dropping.
Quietly, he said, "I'd love to help you, but you keep a lot of this stuff in your head. I can't pick up and run with a subject because you're all over the place. You need to have a system that's easy for other people to understand."
He was totally right. My system is chaotic, but I know where all the moving parts are. (at least most days)
Even if he offers to help, I spend 30 minutes trying to explain how things are supposed to flow. It's still confusing to someone who doesn't handle it every day, and I end up even more frustrated.
So, I went through my curriculum to see how I could streamline the assignments and make them more accessible. When I was looking at our newest BookShark Science program, I remembered that they had a brand new virtual platform that worked right alongside their literature-rich curriculum.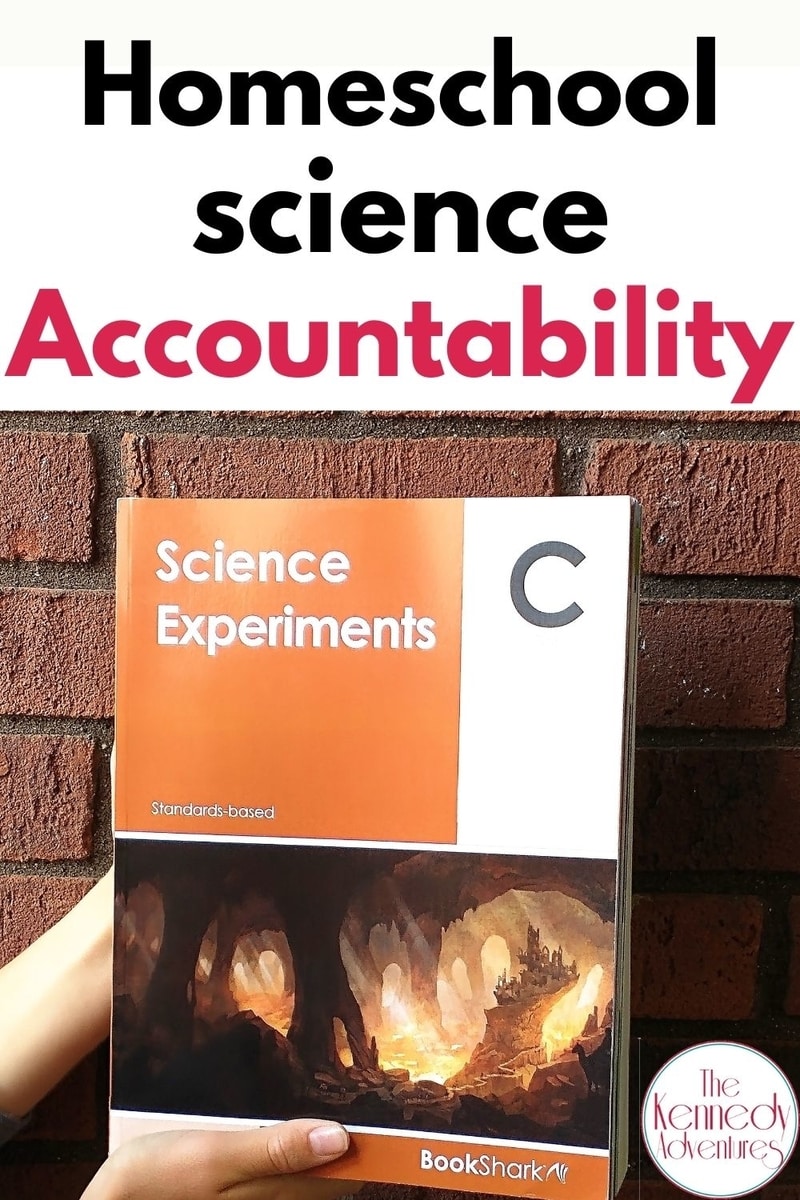 Disclaimer: I was compensated for my time in reviewing this BookShark product. All opinions are honest and my very own.
After taking a closer look at the new BookShark Virtual platform, I knew that this would be exactly what I needed in order to allow my husband to pick up and run with teaching our kids science. It's NOT screen time for kids, but a place for parents to make and keep track of assignments, upload student work, and even create a portfolio.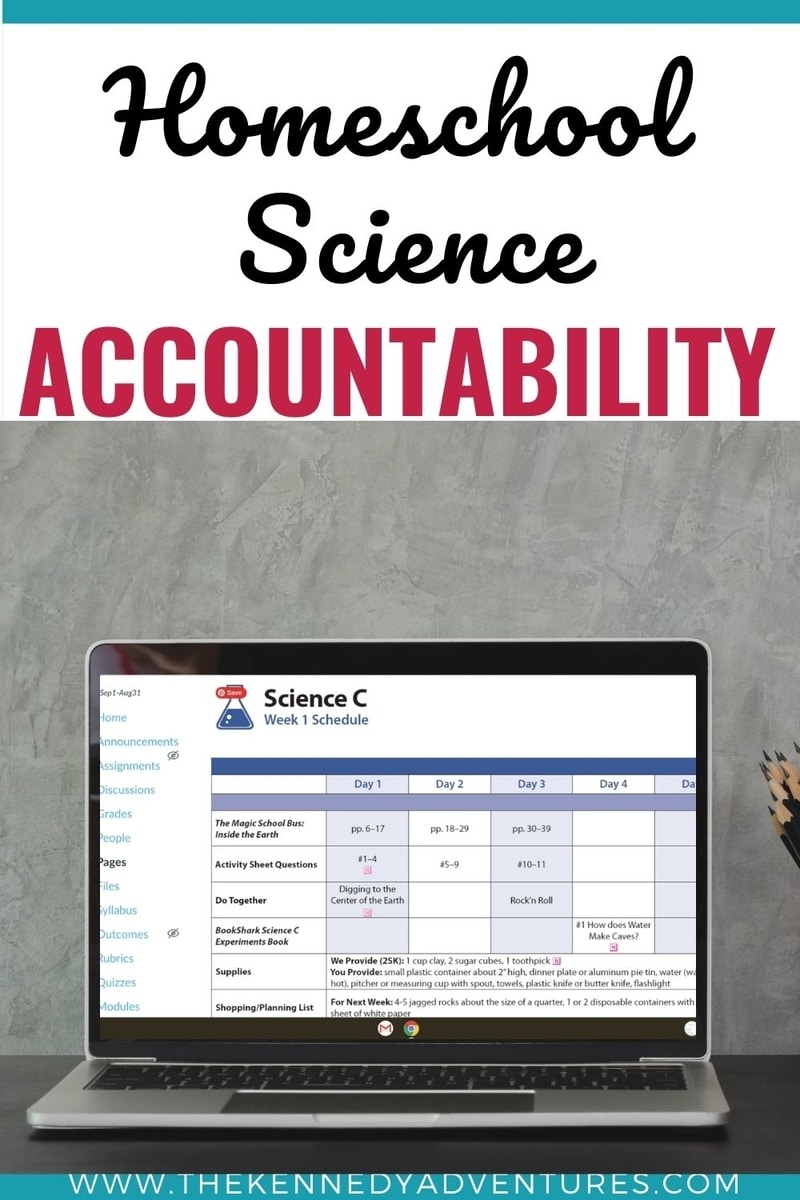 BookShark Virtual doesn't replace your print books, but works alongside them, for maximizing your homeschool. It's accessible from both mobile and desktop on either Android or iOS systems – perfect for a family like mine who might be checking in on the go. BookShark Virtual is available for any BookShark levels A-H, including history, language arts, and science.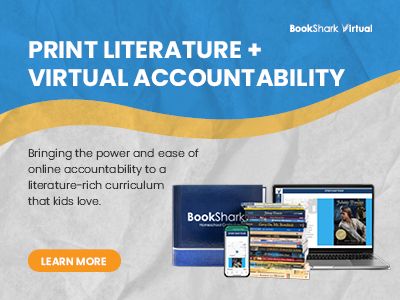 It's filled with features that are helpful for both parents and students
enjoy easy recordkeeping & grading

upload student work

see 36 weeks of schedules

keep track of completed assignments

encourage independent learning

document student work

track completed assignments

assign & adjust grades

provide feedback and leave messages

get parent notifications

export PDF portfolio of completed work
It takes some time to learn a new platform, but BookShark Virtual makes it easy with loads of video tutorials Get started with Logging In then move on to step by step instructions of how to use the gradebook, set up due dates and more.
The best way to get a feel for BookShark Virtual online learning management system is to try it yourself. The first three weeks of every Virtual course are available for free just like the Instructor's Guide samples in the print programs.
There's a demo video to help you find your way around. Then feel free to try it out! Let your child take a look, too!
Right now, we're using this as a way to easily keep track of assignments, but I can easily see this working well for students in middle school and high school, to help them master accountability for their work. They're likely to run across online learning management systems in classes later on down the line, so this is the perfect opportunity to let them get comfortable with this type of system.
I'd love to hear from you and how you keep yourself accountable in your homeschool. Would BookShark Virtual work for you?