Are you looking for a hands-on homeschool science curriculum? We're loving the BookShark Science program for our elementary students.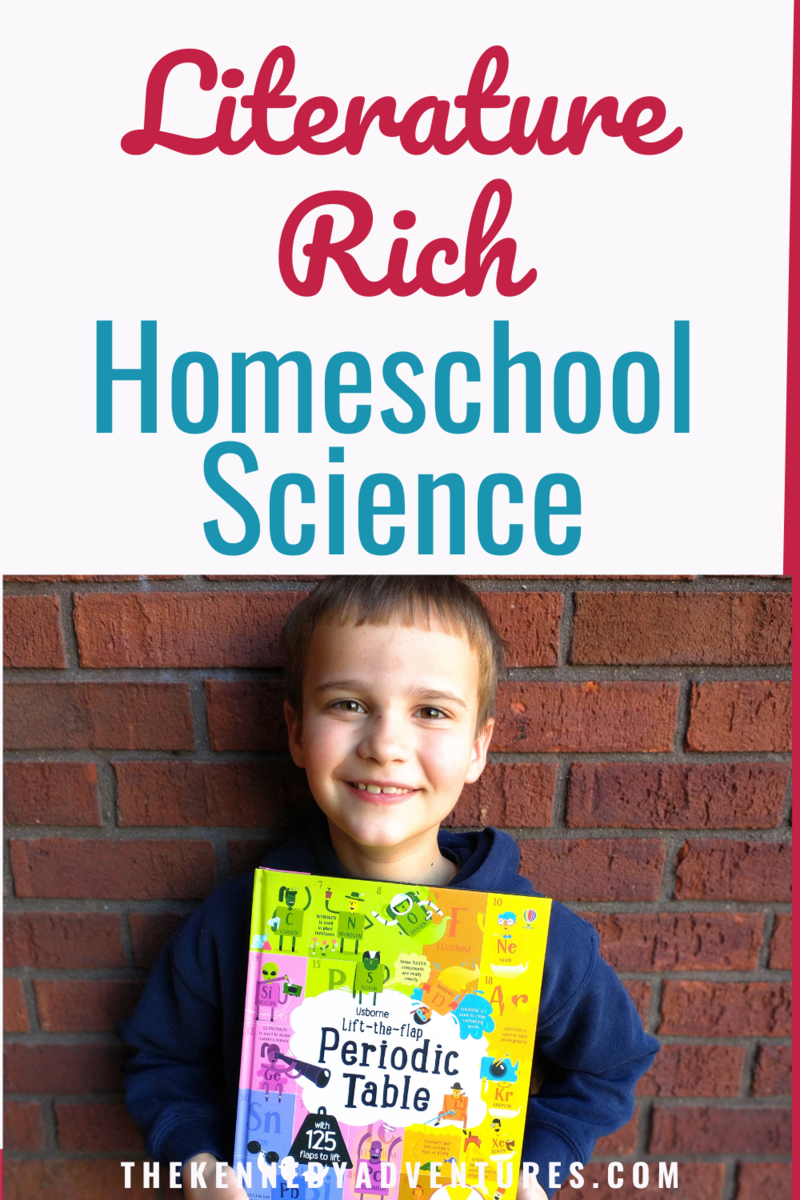 This fall has been crazybusy for us, with loads of middle school sports activities. On the way to tennis practice the other day, I decided to ask Daniel a question.
"Hey, Daniel — do you enjoy science?"
"Sure do, Mom."
"Are there special things you want to learn more about in science?"
"Oh, yes. Like how those garden slugs got to be SO HUGE. And more about mountains. Did you know they're made from the Earth shifting? And black holes? And have you heard about wormholes?"
When I picked my jaw up off the floor, I pulled out my to-do list, and added: "Find Daniel a science curriculum."
Let's be frank. I don't have time (or the energy) to cobble things together on my own. I need something that's open and go, easy to pull into my busy schedule.
I went on a search and landed with BookShark Science.
Disclaimer: I was compensated by BookShark for my time in writing this review. As always, my experiences and opinions are honest and are my very own
As I hunted for a homeschool science curriculum, there were several things that I needed.
I wanted a program that made sense for ME. I want clear, uncluttered teacher guides. I want concise lesson plans. I don't want to spend an entire year on one topic in the early grades, because my kids would be bored. I want science activities that make sense and don't drive me bananas. (Just say no to slime kits) I also needed a faith-neutral approach.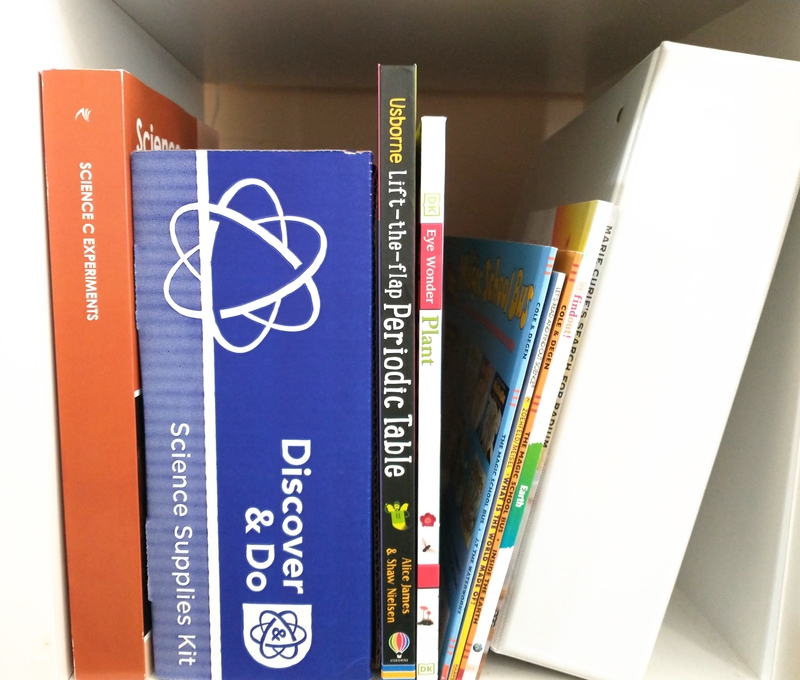 What I love about BookShark Science
Since we follow a classical homeschool model, I was thrilled to see that the BookSharkScience packages are literature-based.
When you take a look at the BookShark Science Instructor Guide Samples, you'll see that the program is set up for a 4 day a week approach. This system works beautifully for us. We're involved in a cottage school program one day a week, so this science schedule keeps everyone happy.
BookShark has created literature-based science levels, aligned with NGSS – Next Generation Science Standards. for students from ages 5 up to 15. (see the scope and sequence here for all levels) This means that I can stick with the program as my children get older.
As a Catholic family, a faith-neutral approach works well for us. This way, I'm free to bring in more information about Catholic scientists at the right times.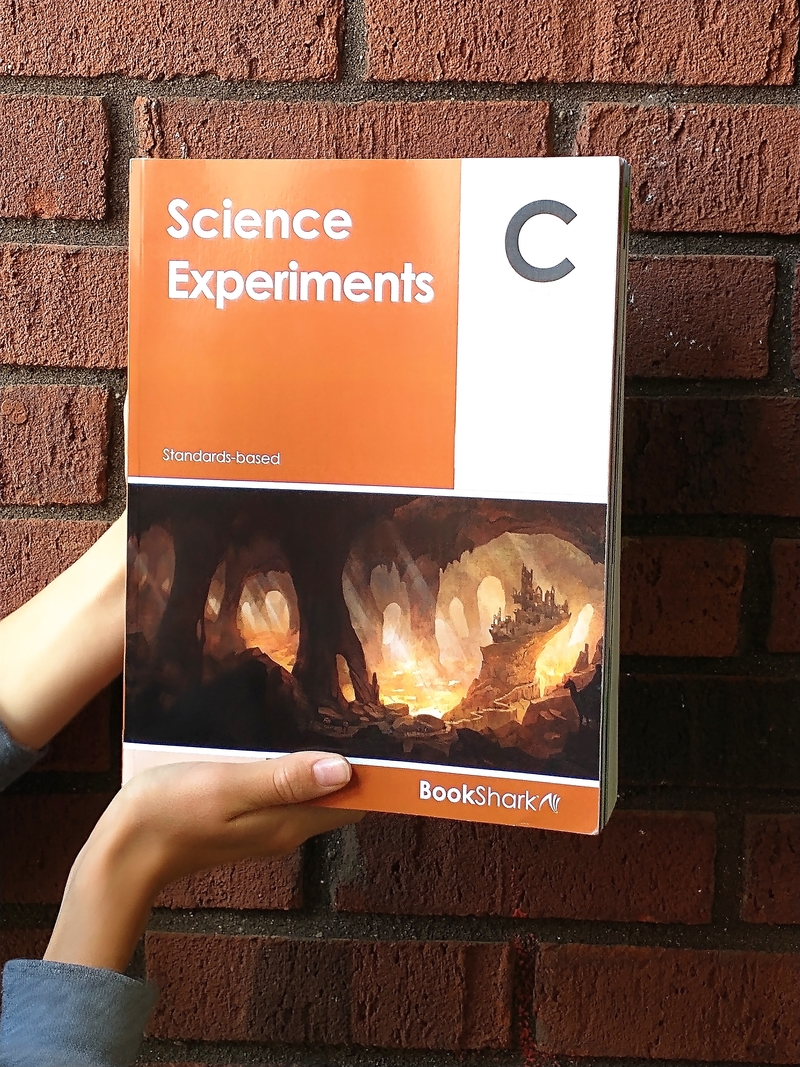 What's Included in the BookShark Science Level C Homeschool Science Curriculum
The BookShark Science Level C package looks huge at first glance, but let me break it down for you. Basically, you have read-aloud books, a science supplies kit, an Instructor's Guide, an Experiment Book for your student, as well as extra activity sheets and experiment papers. (you'll find the the scope and sequence here)
The Magic School Bus at the Waterworks
The Usborne World of Animals
The Magic School Bus Inside the Earth
Marie Curie's Search for Radium
Usborne Lift-the-flap Periodic Table
DK Eye Wonder Plant
DK findout! Earth
What is the World Made of?
Science C Instructor's Guide | Ages 7-9
BookShark Science C Experiments Book
Consumables
Discover & Do: Science C Supplies Kit
Science C Student Activity Sheets
Science C Experiment Paper Packet
How many times have you started to dive into a science activity or experiment with your children, only to discover that you're missing a key ingredient? (and it's always midway through, right?) BookShark's package has everything you need – all the supplies and directions, too.
In my BookShark package, I have everything I need for science — lesson plans, teacher guide, read aloud books, experiments, and supplies
How much is this BookShark Science homeschool science program?
This robust, literature-based science curriculum is $235.69. For under $7 a week, you're all set to teach your children science at home. If you're using this with multiple children, your cost is even lower.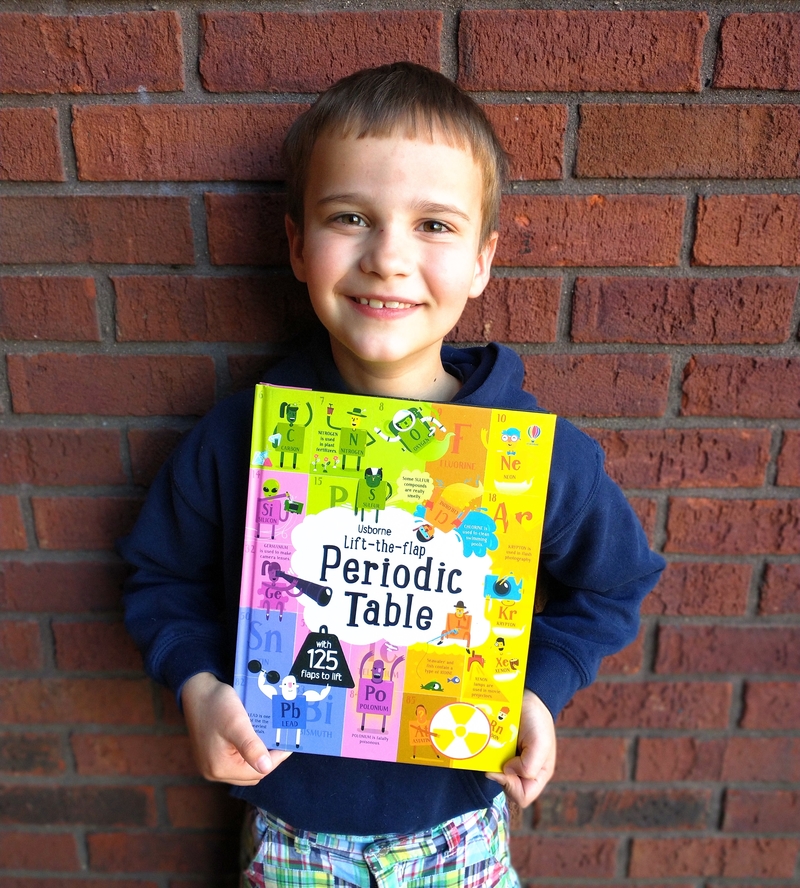 How does this hands-on science curriculum work with a busy family?
I'll walk you through exactly how I set it up in my house. I'm using this homeschool science curriculum with two of my children, ages 7 and 9. Level C is designed for kids ages 7-9, so it was perfectly on skill level.
First off, you'll grab your Instructor's Guide. This comes as a packet that you can slide into your favorite binder. (You'll want one that's at least 2 inches.)
The Instructor's Guide includes all the lesson plans you'll need for the entire year. You can easily scan what's planned for a week, then dive into the daily activities. I take a look at the week at a glance format and pull out the books I need for the week. Then, I double-check the Science Supplies kit to make sure no one has pilfered something I need, and we're ready to go.
The handouts included in the BookShark Science program cover discussion questions, activities, and even comprehension checks. You can do these on paper, or simply discuss. It's all up to you.
The activities covered in BookShark Science Level C have been just the right difficulty level for my children. Daniel and Maeve have made a limestone cave model, worked on learning how rocks form, and even discovered how Venus flytraps catch insects.
Can I use this literature-based BookShark Science curriculum with multiple ages?
Absolutely! The BookShark Science program levels are based on an age range, so multiple students is definitely an option. (It's best if siblings are within 3 years of age.)
You'll just need an extra set of Science C Activity Sheets and the Experiment Paper Packet.
Your children can share the Science Supplies kit if they're willing to work together. Otherwise, you'll need to pick up an extra kit.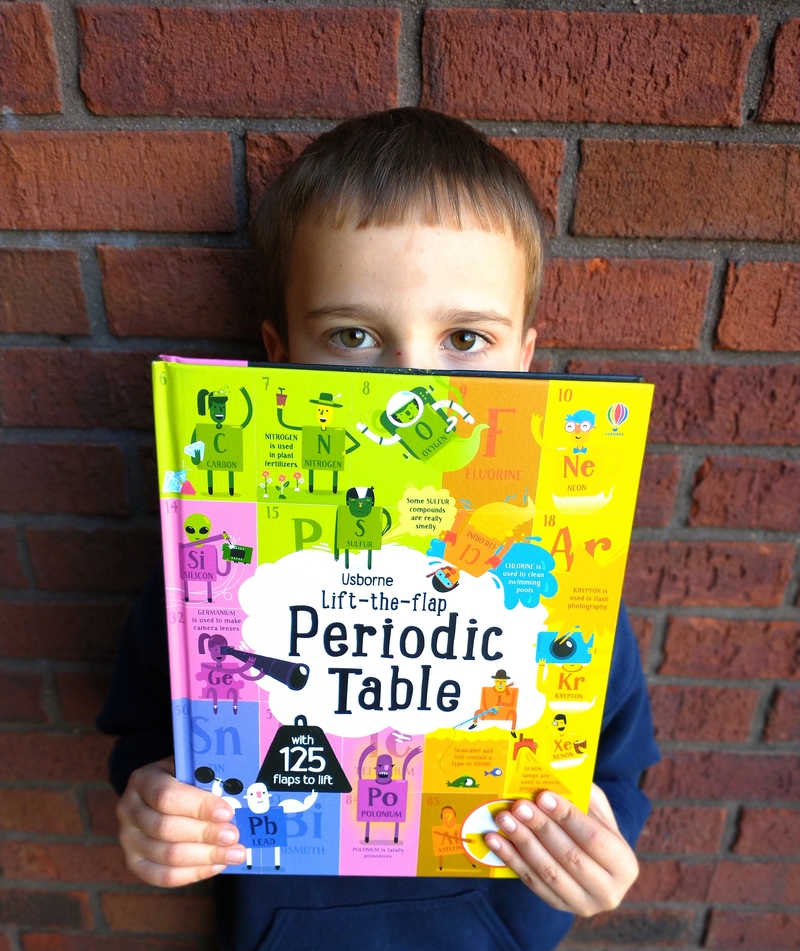 Is there any online component of BookShark Science?
Looking for a way to bring your BookShark Science online? Don't miss the new BookShark Virtual platform.
You can pair a BookShark Science level with a Virtual seat for cool online features like assessment, grading, and accountability. Head over and try the first three weeks for FREE.
Want to take a look at everything BookShark has to offer? You'll want to
sign up for their catalog.
Let's hear from you — have you tried BookShark Science? Does it look like a good fit for your homeschool?