Need a Catholic family calendar to help you celebrate our awesome liturgical year? Read on — I've got you covered.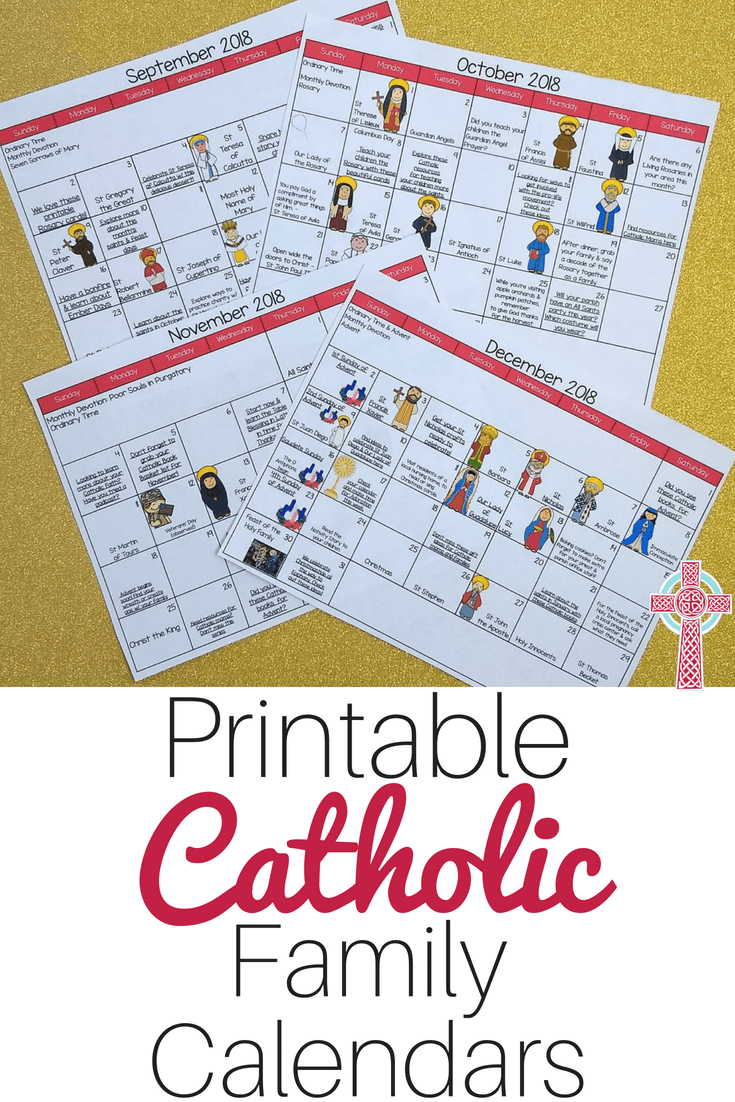 Raise your hand if you always have all the grand plans to celebrate a favorite saint's feast day, and then ….. you forget.
It ALWAYS happens to me.
I make myself a mental note, then totally forget until I see my Facebook feed filled with angel food cakes for Michaelmas, birthday cakes for Mary, or homemade bird feeders for St Francis of Assisi. I feel like a little bit of a flake, especially when I overlook some of my favorites, like Our Lady of Guadalupe, or even Epiphany.
So, I came up with a simple plan to help keep myself on track. I took a couple of hours and mapped out ALL of the Holy Days of Obligation, along with many of the saint's feast days that we love. I also threw in a reminder each month for Adoration, as well as Reconciliation.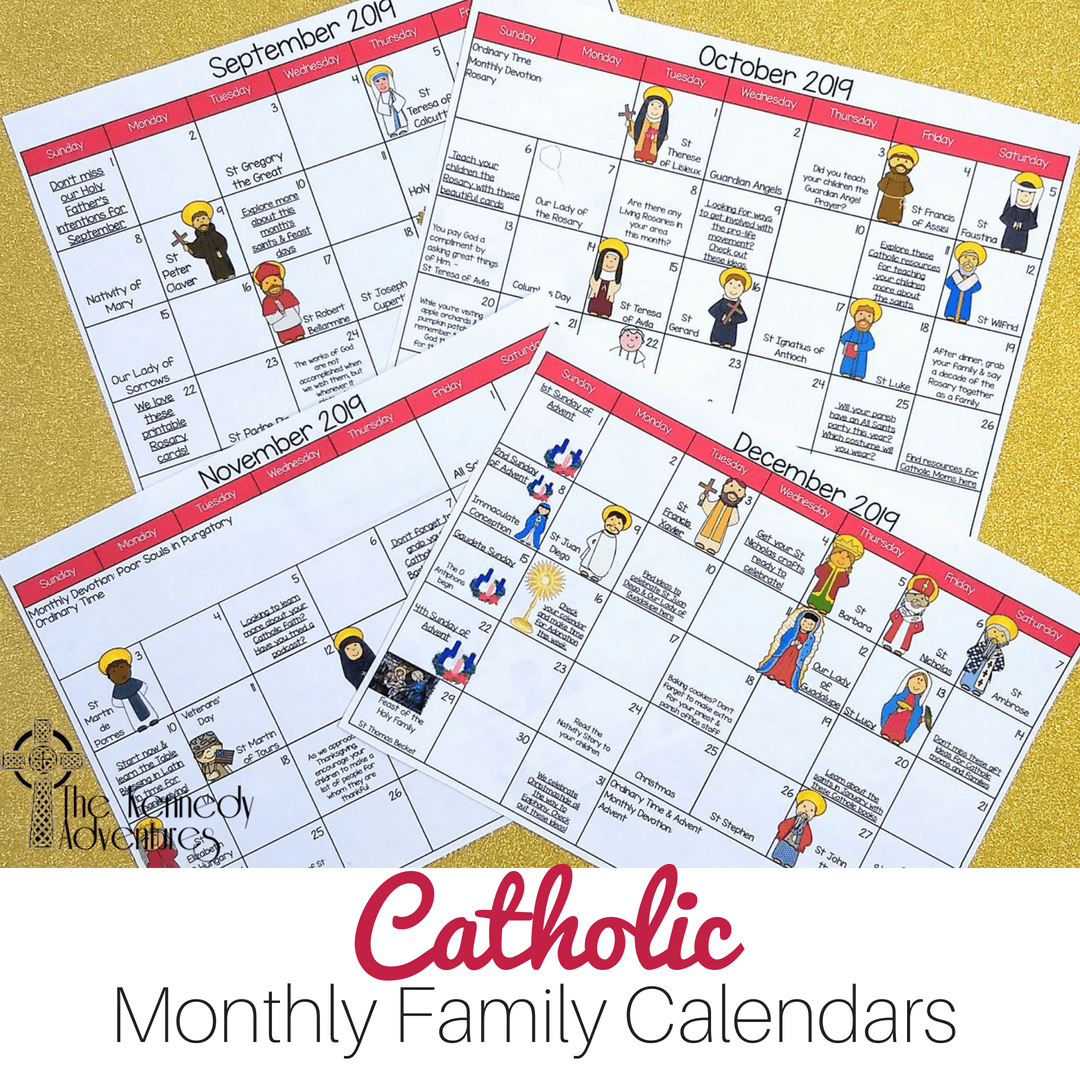 These monthly calendars are designed primarily for moms, but they can be used in a variety of settings: Catholic classrooms, religious education departments, Catholic co-ops — anyone who wants to live our Catholic faith outside of Mass on Sundays.
Here's how it works:
First, download the calendar to your computer, laptop, tablet or smartphone. You'll see some days that have underlined text. Click these for more information. You'll find resource articles right at your fingertips.
Next, print the calendar out and stick it on your fridge, or in your family planning binder. Before the month begins, take a quick look and pick a FEW ideas to explore. Choose a favorite saint to celebrate, or discover a saint that's new to you.
Don't feel like you have to be an overachiever and explore every single idea listed. Select a few and dive in with your family.
I'd love to see how your family uses these calendars – be sure and drop me a comment.