One of my favorite pictures of me with my children is this one, being surrounded while I'm reading a book.
The boys are two here, while Rachel is four. You can spy board books in the background in the bookcase, while we try our hand at reading chapter books.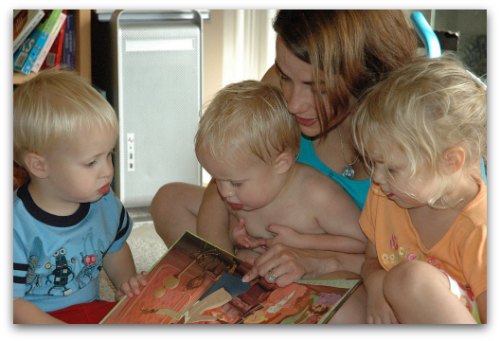 I want to capture these memories on camera and video. I want to be able to share these with the children as they get older. I've looked at pictures like these and laughed.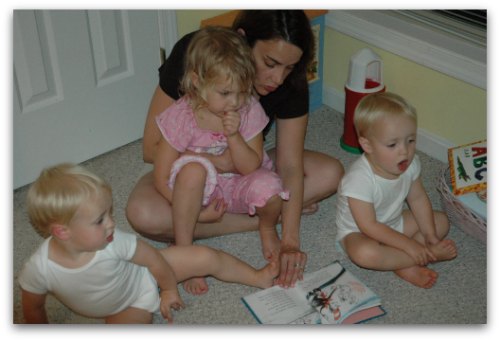 How have you captured the moments reading with your children?


Books we're reading today:
For Rachel: Magic Treehouse #34: Season of the Sandstorms (Chapter 3)
For the Boys: Green Eggs and Ham (part of their classical homeschooling curriculum)
For Maeve: Dear Zoo – it's a well loved favorite in our house!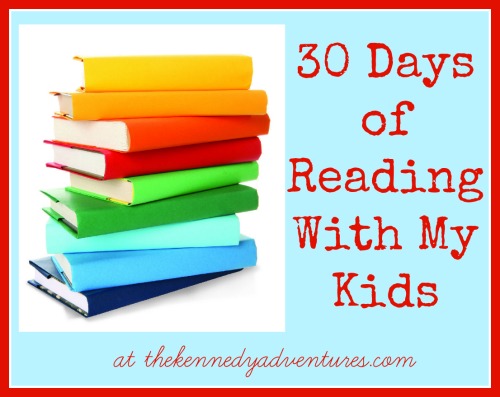 Don't forget to visit all the posts in the 30 Days of Reading with My Kids series, and drop in to visit my friends on the #30DayMom challenge!
If you sign up for email updates, you'll get the latest posts as soon as they're published.