Are you planning a birthday party for little boys? Anything LOUD, with the option to climb or get dirty is sure to please your fellows. Be sure to check out this list — including pirates, dinosaurs, mad scientists, superheroes and more!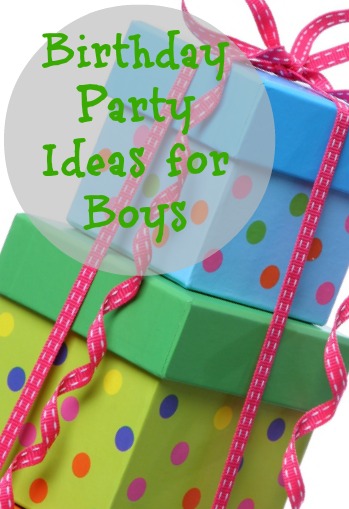 1. Pirate Party
Argh, matey! We LOVE pirates around these parts!
Get started with an amazing Pirate menu, with baby octopus and marine potatoes for your adventurous boys.
Photo Credit: Party Planning Moms
Add some treasure maps in a bottle, fun games like a buried treasure hunt, and delicious cupcakes, and you're all set!
Photo Credit: Yvonne Bryatt's Family Fun
2. Cowboy Party
Photo Credit: Restless Risa
Yee hah! I love this
cowpoke party from restlessrisa
– from start to finish, it's absolutely adorable. She's included lots of tutorials, so be sure to check all the posts out.
Photo Credit:Babalisme
I love the
idea of photo props
 – don't forget to ask someone to be a designated photographer.
Photo Credit:Mini Mocha
Even
cowboys need to eat healthy
, so I love this menu,
complete with pie pans for bowls
!
Let your little cowboys and cowgirls get their wiggles out with a country dance party!
Imagine your son's surprise if the fire department showed up for his birthday! Annette from One Perfect Room pulled that off for her sons' party. (mental note to self – must start investigating that idea NOW for next year) Be sure and visit Crazy for Design and The Party Dress for more beautiful decor and menu ideas!
Photo Credit:One Perfect Room
4. Bug Party
Photo Credit: Oh Goodie Designs
My son Adam loves bugs of all shapes and sizes, so he would adore this bug party!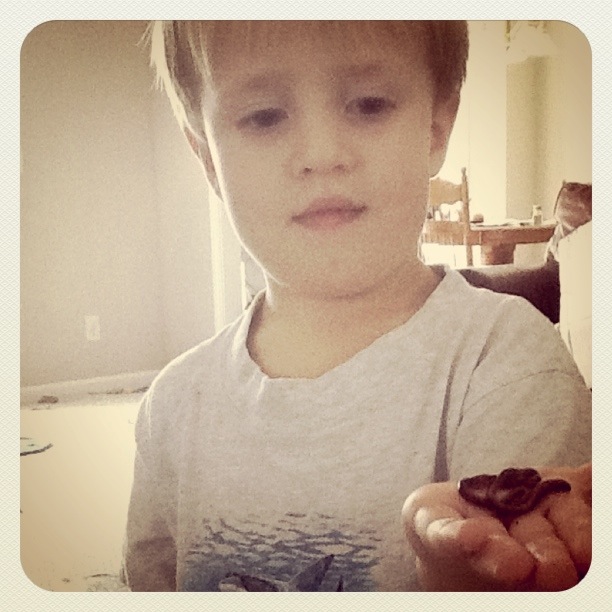 Photo credit:The Celebration Shoppe
5. Dinosaur Birthday Party 
I've learned more about dinosaurs in the past 3 years than I ever dreamed possible. A dinosaur party would thrill my boys beyond belief.
Little dinosaurs need food – don't forget the meat eaters!
Photo credit:The Celebration Shoppe
Photo Credit:Pure Joy Events
I found some incredible activities – like
dinosaur egg hunts, big and small
, as well as a dino fossil dig. Top it all off with a dinosaur exploration drive! (if you have lots of land)
Photo Credit:Hostess with the Mostess
You'll discover more boy birthday party ideas here- more dinosaur idea, Skylanders, Vikings and more!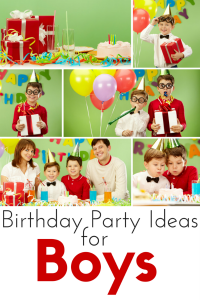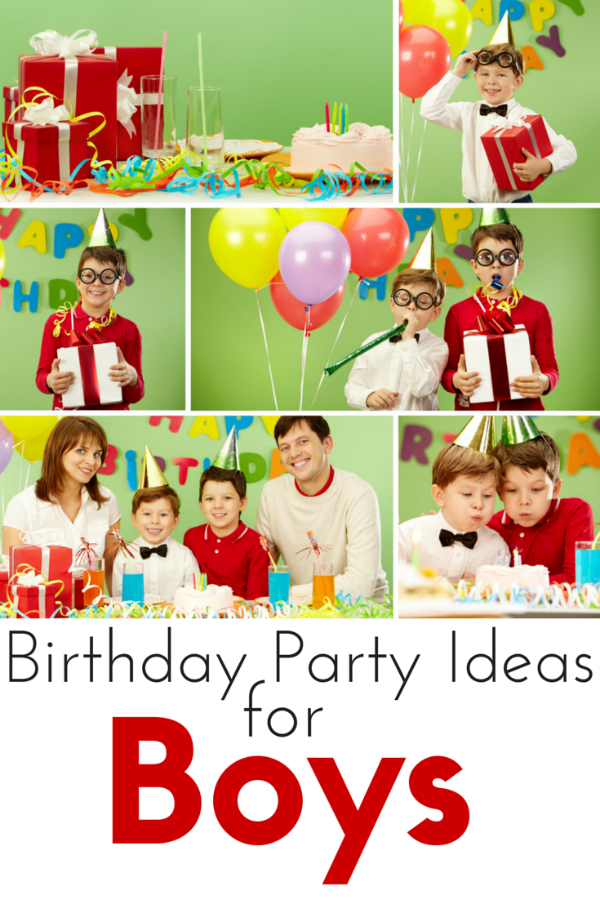 6. Cool Construction Parties

Every time we drive past a construction site, my guys 'ooh' and 'ahh'. A construction theme party like this one would be a big hit around here. I got a kick out of the 'Build your Own Chex Mix' — what a fun idea!
I loved this activity – hammering golf tees into a styrofoam block! This would keep my guys occupied for hours, and I know I've seen the blocks at the Dollar Tree! For more ways to make your party unique, check out Catch My Party.
I was amazed at the amount of superhero stuff I ran across while searching for boy birthday parties. Part of what I love so much is the BRIGHT, bold color schemes, like this one from Birds Party. A rainbow cake would be perfect with this party!
I'd love to try this activity at a party – but would have to keep a close eye on my little superheros. They are more Dennis the Menace than Iron Man.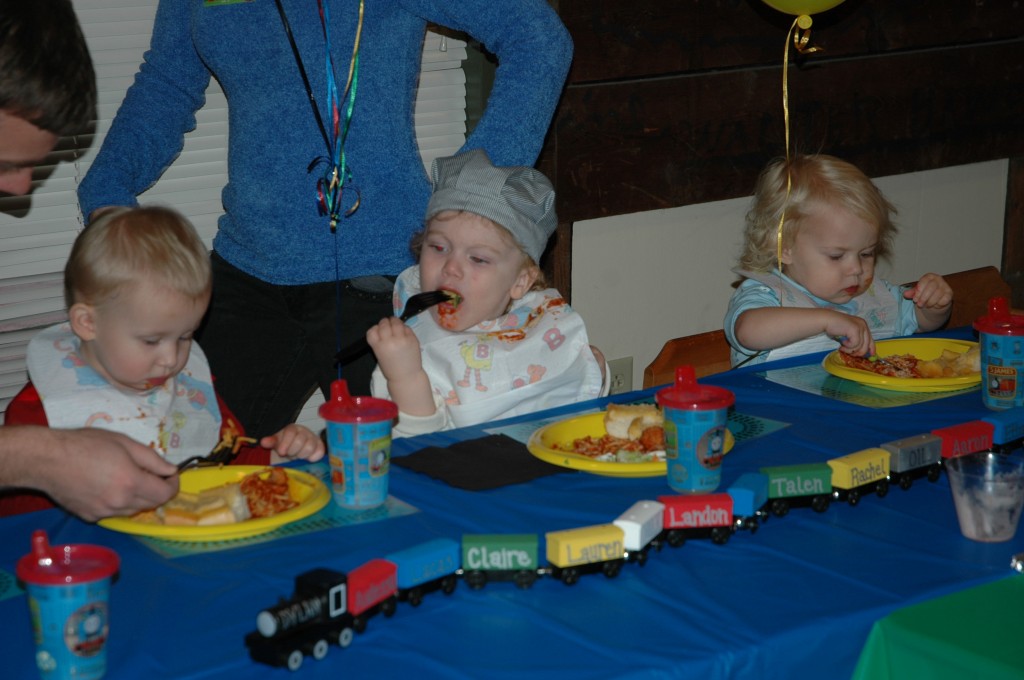 8. Terrific Trains

I was lucky enough to attend an amazing train party when Rachel was small, hosted by my dear friend Andrea. We were in an old train depot! You can see some of the table decor here, with the kids' names on the train cars for favors.
You can find more ideas at Mom Endeavors and for a vintage feel, visit Green Acres Hobby Farm.
As a certified nerd, I squealed out loud when I saw these adorable parties!
Kim from the Celebration Shoppe created an over the top science party for her son, complete with science experiments! Anna got her husband to help out as the lead scientist, and Christine even has a video of her Diet Coke and Mentos Geyser!
Have a birthday in the summer, or live near a beach? This is a perfect idea for sunny days! Sara even shares her tips on creating the perfect frugal party! Hooray!
Many of these ideas could be modified for girls, or you can check out the best ideas I found for little girl's birthday parties.
Am I missing a theme that you love? Leave me a comment and link up to your favorite party idea! 
This post is linked to  Sunday Scoop, It's So Creative, Making the World Cuter Monday, Tutorial Tuesdays,Topsy Turvy Tuesdays,Top Ten Tuesdays, Works for Me Wednesdays, The Mommy Club, Wordful Wednesdays, Fun for Kids Friday, Home and Family Friday, and Flaunt it Friday. You'll also see me at Weekend Wrap Up Party. 
This post contains affiliate links.