Need a fresh vocabulary builder program in your homeschool? Take a look at Wordela Homeschool – the innovative vocabulary learning platform.
Juggling five students in my homeschool is a little bit like herding kittens. It's an enormous challenge to keep everyone on track. As my kids get older, I'm working hard to encourage independent learning opportunities.
Right now, we're working on test prep with my high school students. I needed a way to make sure they were practicing on their own, but I also needed a way to monitor their progress.
I researched a handful of different programs and landed on Wordela Homeschool.

Disclaimer: I was compensated by Wordela Homeschool for my time in writing this review. As always, my experiences and opinions are honest and are my very own.
How does the Wordela Homeschool vocabulary builder work?
Wordela Homeschool was created by the same company that created Typesy Homeschool. It's an advanced vocabulary learning program designed to help kids (and adults) master new words. The vocabulary software contains a huge database of over 520 million words.
Within the program, there's a variety of options for practice, along with progress tracking. The platform is designed for students to use independently. This is perfect for moms who need to work with younger siblings or simply enjoy their morning coffee.
The setup is super simple. I made accounts for all of my children in under 10 minutes. With separate accounts, they can all learn and review at their own pace.
How many students can use the Wordela Homeschool vocabulary builder?
The Wordela Homeschool platform can be used for 4 students for a standard family account, and up to as many as 20 students in a homeschool co-op account.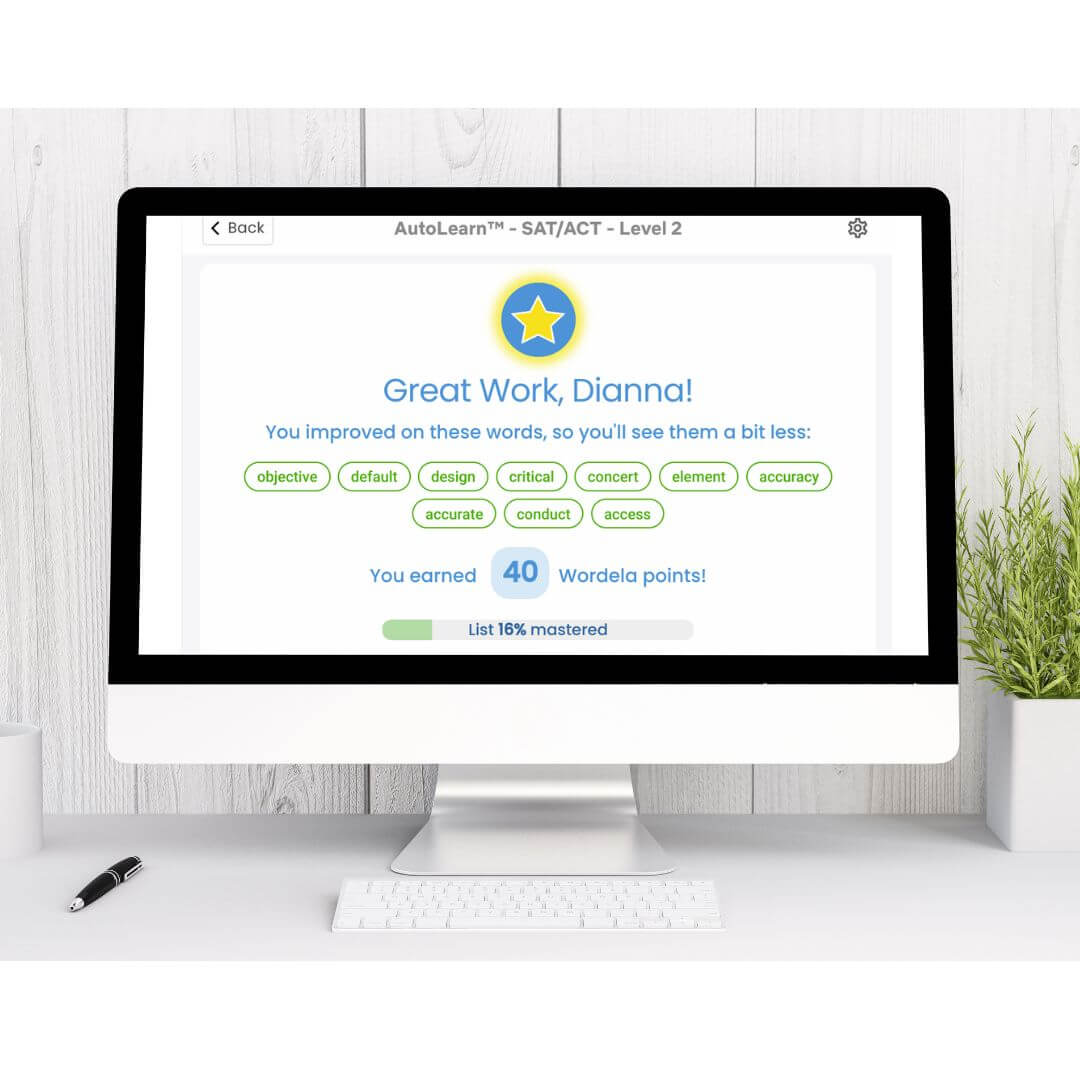 How much is Wordela Homeschool?
Wordela has a variety of homeschool pricing packages that will meet your needs while being budget-friendly.
For a family with four students, the Wordela Homeschool Family program is $67.
If you've got a bigger family, the Wordela Homeschool Big Family is the level you want. For $97. you'll get access for ten students, as well as three parent/administration accounts.
Want to use the program in your homeschool co-op? The Wordela Homeschool Co-op level gives you twenty student accounts, as well as ten parent/administration accounts for $197.
With all accounts, you'll have access for five years.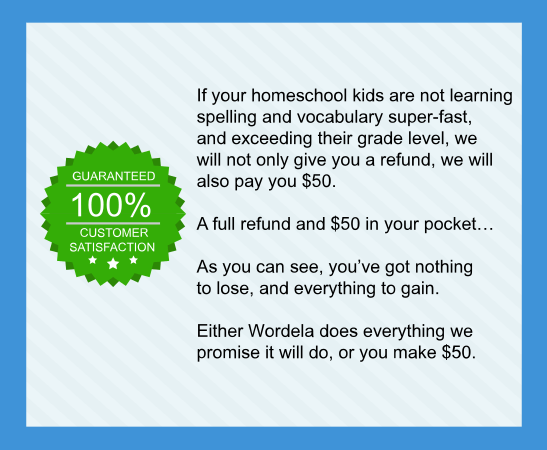 Wordela has a better-than-money-back guarantee, making it a no-risk addition to your homeschool toolbox.

What sort of technology is needed for Wordela Homeschool?
No matter what sort of computer or tablet you're using, you'll be able to access
Wordela Homeschool
. The program works on Mac, Windows, iPad, iPhone, Android, and Chromebooks.
Head over to Wordela Homeschool today and get your students signed up!