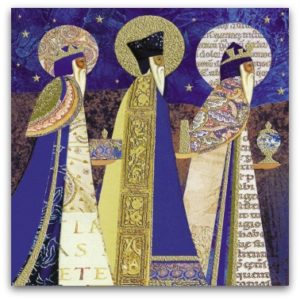 Matthew 2:11 Then they opened their treasures
and offered him gifts of gold, frankincense, and myrrh.
The Feast of the Epiphany always makes me a little sad, since it means the end of the Christmas season. Packing up the Christmas decorations, and my three Nativity scenes reminds me that there were so many things I missed during the Advent and Christmas seasons. I get entirely too caught up in all the hustle and bustle, when all I really want is peace and quiet reflection.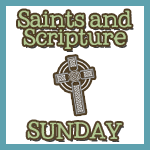 Reading about the Epiphany makes me think of gifts …. both giving and receiving. Brett and I usually don't do a lot of gifts for each other, but this year, managed to surprise each other with gifts each of us really needed and wanted. I LOVE handmade gifts, and was blessed to receive those from my grandmother, as well as my friends Angie and Kaye. I appreciate the gifts I received, and also appreciate the joy that comes with giving gifts to others.
It also reminds me to think about how we use the gifts we receive. Looking around at my family — I think, "am I being the mother and wife that God intends?" I'm reasonably skilled as a writer — am I using this gift to the fullest extent? It's certainly food for thought, in the beginning of the year, when everyone seems to try to turn over a new leaf and start something new.
Looking for ways to celebrate the Epiphany, or teach your children? Lacey, over at Catholic Icing, has a host of Epiphany resources for your family. My favorite are the printable Kings craft.
Do you have a Saints and Scripture post you'd like to share? Sign up using the linky below, and you're all set. Be sure and visit other participants' sites, and include a link back here in your post.
Are you looking for other faith filled posts? I'll be linking up to I'll be linking up to Scripture and a Snapshot, Sunday Snippets, Spiritual Sundays, Hear it on Sunday, Word Filled Wednesdays, Walk With Him Wednesdays, iFellowship, Planting Mustard Seeds, Good Morning Girls, Inspiration Fridays and Journeys of Faith Fridays.