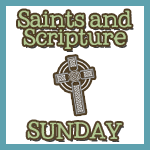 Matthew 25:23
His master replied, "Well done, good and faithful servant." …
During my years as a Catholic, I've grown to love and admire our Popes. I watched as Blessed Pope John Paul II cherished our youth in the Catholic Church, mourned as he grew older and weaker, and wept with the world at the news of his death. Later, we celebrated as the cause for his canonization moves forward.
Brett and I marveled at history unfolding before our eyes with the election of a new Pope, our Pope Benedict. We applauded his firm stance on our Catholic tradition, never bowing to the 'winds of change.'
Like most of our Catholic friends, we are surprised by Papa Ben's resignation. Facing the challenges against today's Church seems a bit unsettling without our German leader.
A few days later, as the dust as settled, the word on my mind is acceptance. I'm proud to be a Catholic, proud to answer JPIIs call to the New Evangelization, and welcome Pope Benedict's deepen my relationship with God during this Year of Faith.
He has been a wonderful leader and I appreciate his tireless service. He will continue to be in my prayers, along with the conclave as they elect a new leader.
Well done, Pope Benedict. Thank you for leading our Holy Mother Church so faithfully.