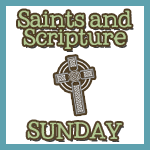 I'm going to take a break from my recap of Father Corapi's talk in Cincinnati this week while we celebrate one of our Holy Days of Obligation.
John 19:25-28
Therefore the soldiers did these things.But standing by the cross of Jesus were His mother, and His mother's sister, Mary the wife of Clopas, and Mary Magdalene.
When Jesus then saw His mother, and the disciple whom He loved standing nearby, He said to His mother, "Woman, behold, your son!"
Then He said to the disciple, "Behold, your mother!" From that hour the disciple took her into his own household.
Today is the Feast of the Assumption, or one of the major days we honor Our Blessed Mother. In this passage, Jesus gives John, "the disciple whom He loved", Mary to be his mother. In turn, He gives her to all of us, and all of us to her as her children. It warms my heart to think of John taking care of Mary, in those days following Jesus' death. I can only imagine the pain, suffering, sorrow and pure exhaustion she experienced at that time.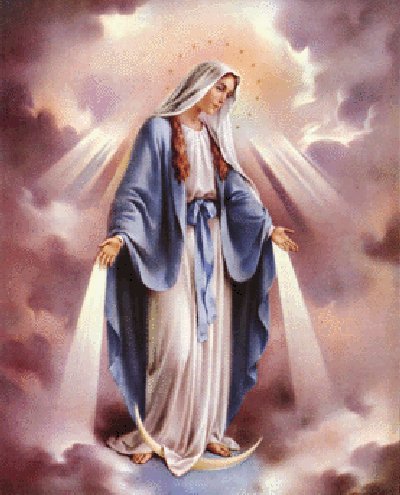 Growing up Baptist, the Catholic faith was not well thought of in my church. Some of the major sticking points I can recall were confessing sins to a priest and Catholics special love for Mary. Today, these are the some of the ideas I hold most dear.
My relationship with my mother is rocky, so it made perfect sense to me, and gave me a great deal of comfort to know that Mary belongs to all of us, and cares for us as her own. She's a role model in the utmost sense of the word – there's nothing in motherhood she hasn't experienced.
I'm not feeling particularly eloquent today, but I'm always touched by the writing of Sarah Reinhard. You can also find her wonderful Mary Moments, featured on the Catholic Mom podcast each week.
Join in, link up, and share some of your favorite saints and Scripture with me! Have a blessed week, everyone!