Diapers are great as baby gifts, but what if you want to do a bit more for a friend? Have you ever taken food as a present? I'm sharing some of my favorite easy meals to take to new moms.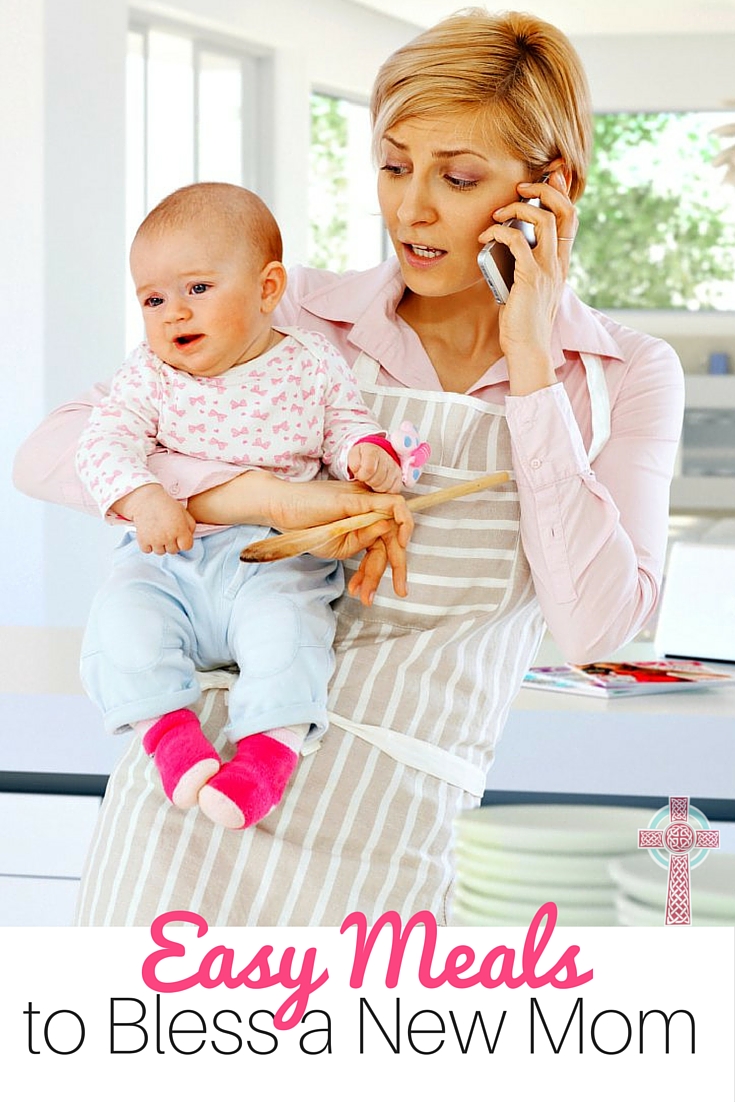 These dishes are great to take not only to new moms, but to anyone who's recuperating from illness, injury, or surgery. The important thing to remember is that other friends and family may be bringing food, too, so there a few suggestions I'd like to make:
Don't take anything that must be eaten within the next twenty-four hours.
Don't take anything in a container you want returned.
Ask about allergies or food intolerance if you don't know the family well. Or, better yet, just don't take anything with tree nuts or shellfish just in case.
Label whatever you're taking clearly (with cooking instructions if necessary).
Not all of what I'm including are full meals. With a new baby in the house, especially if there are also other little ones running around, there will be a lot of middle-of-the-night snacking and sleep-deprived mornings when a quick breakfast-to-go is just what's needed. All of these are freezer-friendly.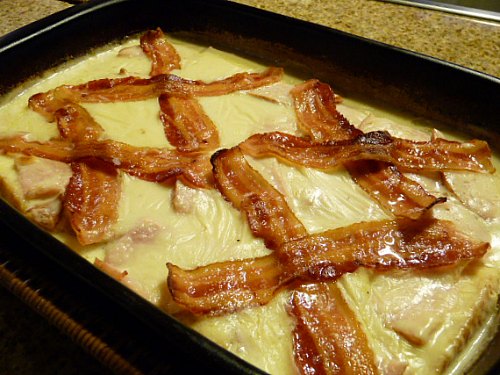 This is one of my family's favorite meals, from my favorite recipe source, Beverly's Back Porch. This is a nice one to take over in a foil pan already prepped and ready for them to pop in the oven that night if they like, but it freezes very nicely if they want to have it a month later.
One of my friends brought this to me after I had surgery, and it truly was comfort food. She brought it in two ziplocks, and we ate one and froze the other for later – perfect!
Great to throw in the freezer and defrost a few when you need them at 3am.
Wrap individually in waxed paper so they can cook as many as you need.(Be sure and check out our Freezer Cooking post – these were a huge hit at my house.)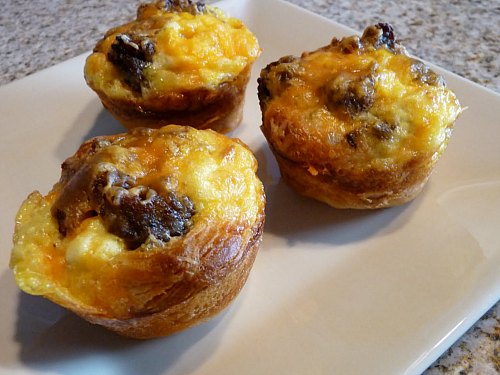 Plenty of protein in these, plus, they're easily to eat on the go.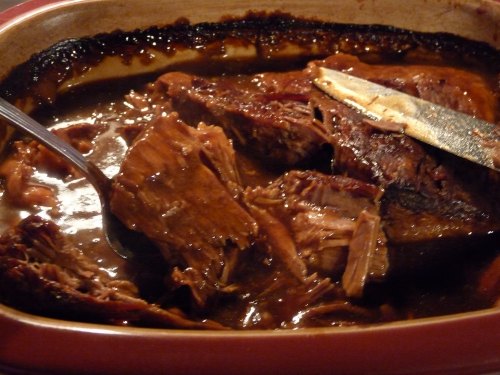 Almost embarrassingly easy to make. Want to make a statement? Add the rice bread below.
This bread turns the most ordinary lunchmeat or spread into something special. Also makes great bread bowls.
Make yourself a batch of this while you're making some for your friend. You can place this in a Ziploc bag (gallon size) or a foil pan for easy freezing.
Not too spicy, I promise!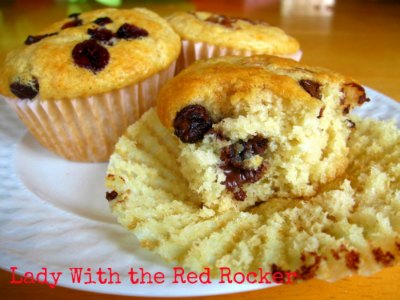 These are my latest discovery via Pinterest. We tried them plain, with chocolate chips, and with blueberries. All versions were delicious!
More Easy Meals for New Moms
Need more ideas? Don't miss these posts!
Freezer Cooking -Getting Started
Easy Frozen Fruity Breakfast Burritos
Easy Pumpkin Cake with Cream Cheese Icing
Today's guest post is from Angie, who blogs at The Jammie Girl. She's also the author of Tight Budget, Tiny Kitchen, and No Time: How to Eat Well in Your First Apartment. You can also find her on Facebook, Twitter and Pinterest.