This is a sponsored post written by me on behalf of PAM Cooking Spray.
As the holidays approach, your calendar may be filling up with many parties and potluck dinners. You'll have to expand your grocery list and start adding items for baking and creating dishes for the holiday season.
When I'm thinking about signature dishes to bring along to a holiday dinner, I put my kids to work. I let them peruse my Pinterest boards, and set them on a mission to find a dish that is easy, but a crowd pleaser.
My kids love desserts made with pumpkin, so we decided on this Quick and Easy Pumpkin Cake. We modified it to our own tastes and added our Cream Cheese Icing, since my kids requested it!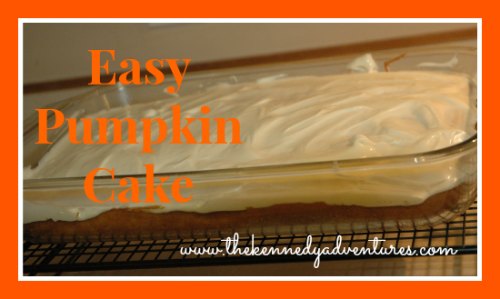 Quick and Easy Pumpkin Cake with Cream Cheese Icing
Things you need:
PAM ® Cooking Spray
Box of yellow cake mix (pudding variety)
1 cup canned pumpkin (we use the pumpkin pie filling, since it has some spices included)
1/2 to 1 tsp Pumpkin Pie Spice to taste
3 eggs
1/2 cup water
1/4 cup sour cream
Preheat oven to 350°F.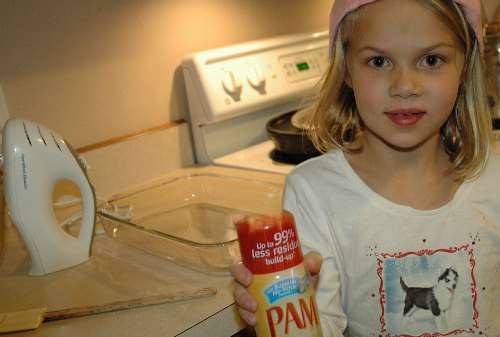 Spray 13×9-inch baking pan with PAM® cooking spray.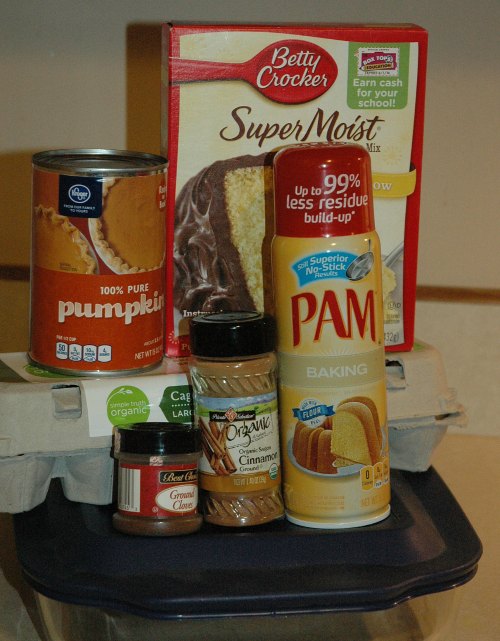 Combine cake mix,eggs,canned pumpkin, water, spice and sour cream in large bowl.
Beat with electric mixer on low speed just until moistened.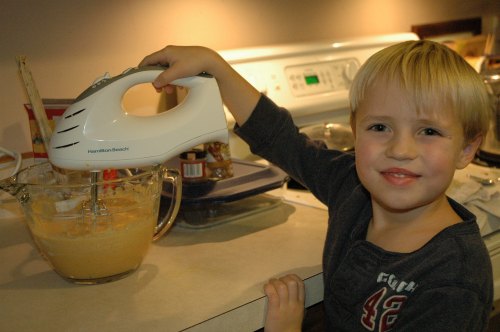 Beat on high speed 2 minutes.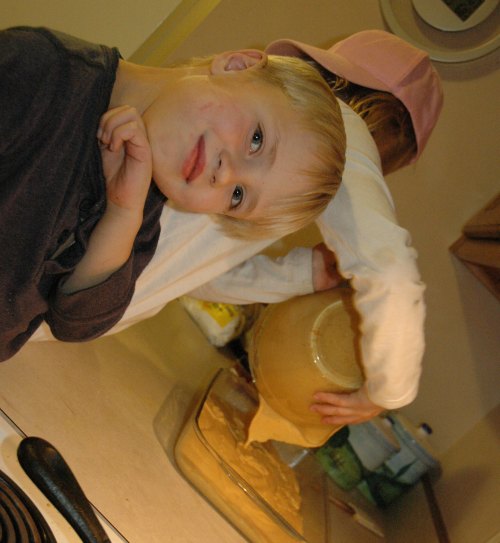 Pour into prepared baking pan.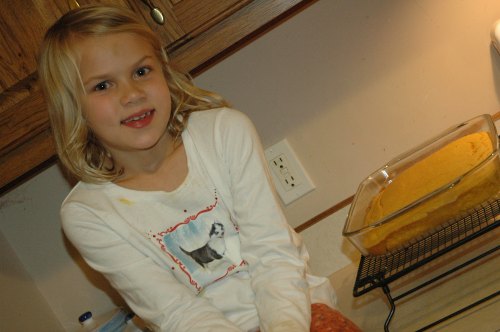 Bake 25 minutes, or until wooden pick inserted in center comes out clean. Cool. When cake is completely cool, apply icing.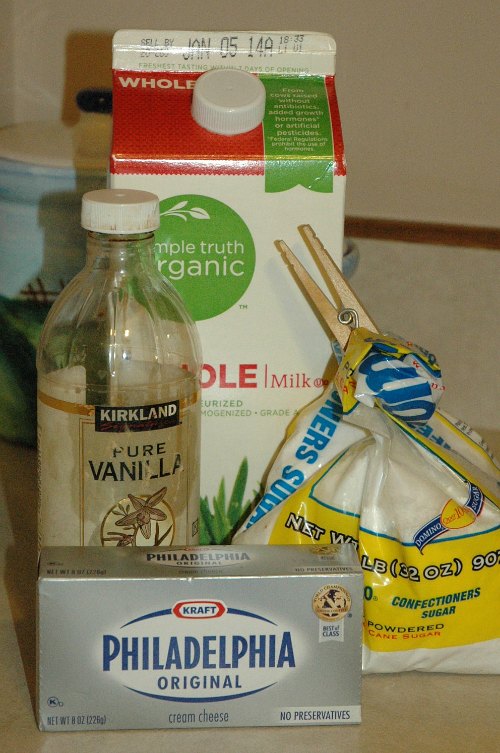 Easy Cream Cheese Icing
1 block of cream cheese
2 cups powdered sugar
1 tbsp milk
1 tsp vanilla
Let cream cheese soften, then cream the cream cheese. Add vanilla and milk, mixing well. Slowly fold in powdered sugar. Icing will have to be refrigerated.
I've had some recipe disasters in the past, like cheesecakes that don't 'set up', or lemon bars that we had to chisel out of the pan. As a busy mom, here are my Smart Tips for making your holiday dishes a success, so you can spend more time with your family.
Smart Tips for Holiday Baking from a Mom of Six
Start early
I've been thinking about what I wanted to take to Thanksgiving dinner for about 3 weeks. We're planning on going to my sister-in-law's, and since we tend to run later, we bring desserts
Read through the recipes twice or three times
I can't tell you how many times gotten halfway through a recipe and realized that I don't have enough eggs, I'm out of vanilla, or the kids have eaten half of the cream cheese. Double and triple check the recipes and your ingredient list BEFORE you get started.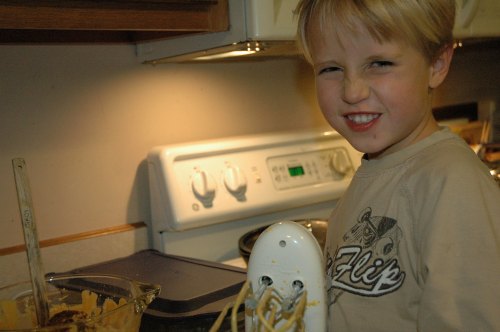 Get your kids involved
My children ADORE helping me in the kitchen, but I have to set up rules and boundaries. Instead of having three children clamoring and fighting for a task, I assign them before we get started. Someone is responsible for helping me mix, someone is responsible for greasing the pans, while another child helps pour the batter or assemble the meal.
This system helps me to stay sane, while making sure everyone gets involved and has some individual time with me.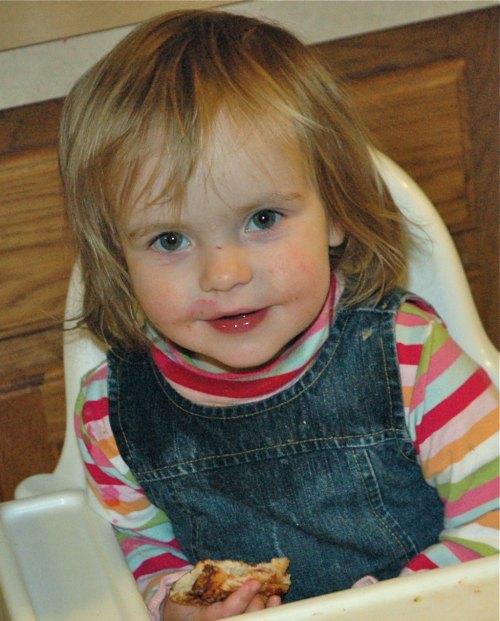 Keep the tiny ones busy
I can't cook with Maeve underfoot, so I need to make sure I have her occupied before we begin. I set her up with special toys or wear her on my back, so that she can see what's going on, but not get hurt.
Don't forget the pans
We made Lemon Bars last summer, which turned out to be a flop. Somehow, I managed to forget to grease the pan with non-stick cooking spray. The lemon bars were delicious, but we just ate them out of a pan with a fork. Argh.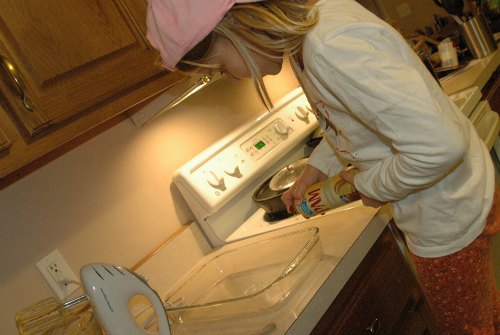 Rachel has always been in charge of greasing the pans for casseroles, cakes and muffins. She was thrilled to see the PAM spray, since it meant she didn't have to get butter on her hands!
PAM® has been a baking staple in my house since I was a little girl – I've even bought giant multipacks from warehouse stores for holiday baking! Today, PAM® has seven specifically formulated non-stick cooking sprays to make every meal a success!
The Original, Baking, and Butter spray varieties leave 99% less residue than margarine based or bargain brand cooking sprays. This means your dishes won't stick, and you'll spend less time soaking and scrubbing dishes! An added bonus? Zero calories for those who are dieting.

We'll be linking up to our favorite linky parties this week. Go take a look!
This is a sponsored post written by me on behalf of PAM Cooking Spray. For more information, visit PAM® Cooking Spray