We're breaking down how to make sure your teen has the life skills he needs before he leaves your house. Don't miss this review of Voyage, from Thrive Academics!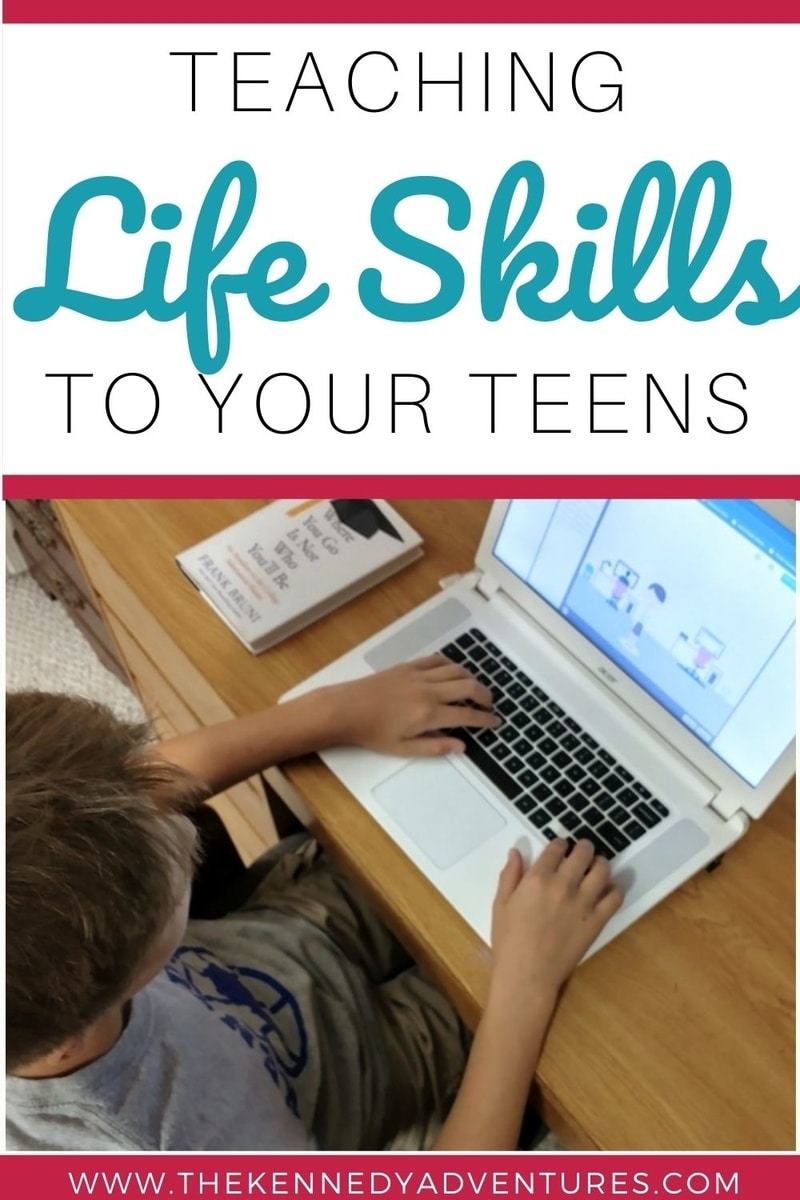 Do you ever sit around and wonder, "How the heck did I ever manage to become an adult?"
It hit me, HARD, the summer I turned 30.
I was newly divorced, a single mom, and had just bought a new house. As the closing approached, I realized I had no idea how to get things set up on my own. How did I get the utilities in my name? How was I going to meet the cable guy for installation when I worked Monday through Friday? Did my neighbors really expect me to cut all this grass? Why is that smoke detector beeping and how am I supposed to reach it?
My friends all told me, "You'll be fine. It's no big deal."
I did make it, but it WAS a big deal. I was astounded that I'd made it that far in life without living on my own and learning all of these lessons.
I made checklists, and tackled everything little by little, but it wasn't easy for me.
I wanted to make sure that my children had these life skills before they left my house. (and definitely before 30.)
I started searching for a way to teach my children the life prep I missed so many years ago. I found Voyage, from Thrive Academics, and was hooked.
Disclaimer:I partnered with Thrive Academics for this post, receiving their Voyage course for free. I was compensated for my time, and as always, all opinions are my very own.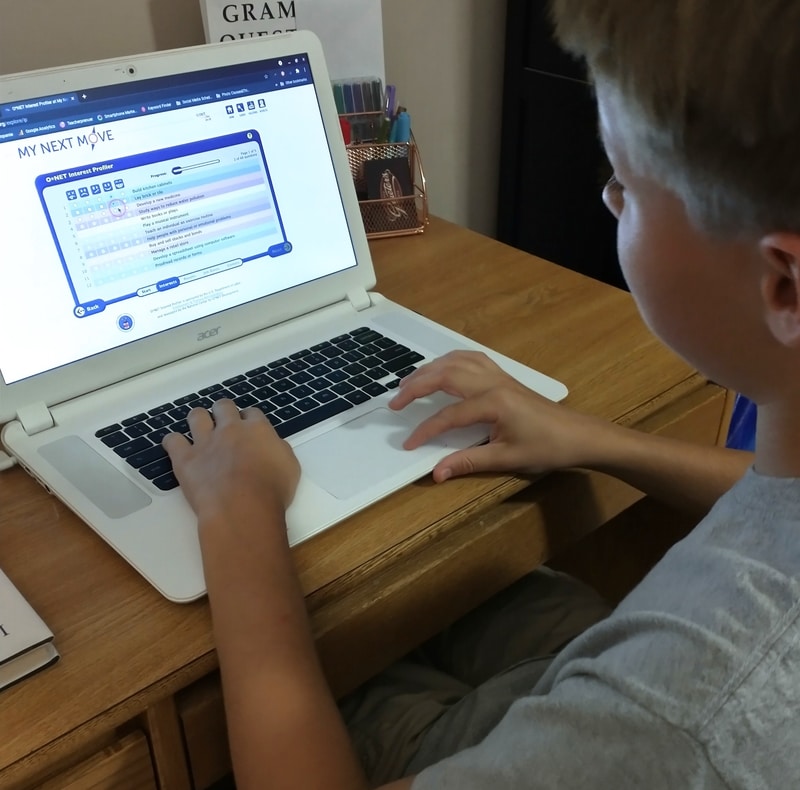 Voyage from Thrive Academics is an online course made up of five modules. The course can be easily completed in one semester, or spread out over an entire year. It's perfect to use as a high school elective or a summer course to jumpstart your teen into college and career prep.
Describing the Modules in the Teen Life Skills Course (Voyage)
1.Who I Am
As a Catholic family, we start this conversation early, exploring ways that we can live as God intends for us. What's our path to holiness? How do we wrap our strengths into a vision for our life?
Note – Voyage is not a religious based program — but this module brings great opportunity for discussion between Christian parents and children.
This module walks through finding purpose and strengths, as well as how to identify and set SMART goals.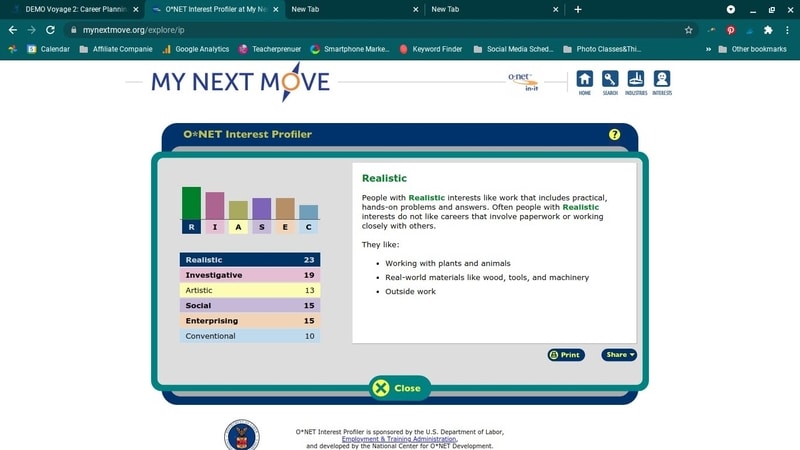 2. Career Planning
How many times have you asked your teens, "What do you want to do when you grow up?"
Mine generally answer, "I don't know."
And that's completely OK — I'd honestly be surprised if they had some grand plan at 13.
This module walks students through a career assessment profiler. They'll get to research careers, practice filling out a job application, learn how to write a cover letter and resume, and attend a virtual job interview.
My Thomas explored this section and really had fun going through the profiler. He learned that he's more suited for realistic jobs – work activities that include practical, hands-on problems and solutions.
3. College planning
This is the module that I love best, because I've been spending many evenings researching colleges.
Before you think I'm an over achieving tiger mom, let me defend myself. I need a SLOW on ramp to college planning. Once I get Rachel launched into college, I'll have 4 more children following along in short order. Learning about the college application process while I'm not under pressure is vital for me.
This module covers researching schools, how to apply to college, how to apply for financial aid, tips on life on campus and managing a school schedule.
4.Financial Responsibility
Here,teens learn how they can open and manage their own bank account, read and pay bills, how interest is calculated, and responsible spending habits.
This has been a huge focus for us this summer. My Rachel landed a job working in her sister's bakery, so we're navigating money management while she's still at home. She's learned how to open an account, activate her debit card, and write checks for bills. She's even sending me money via Venmo.
These skills are the kinds of things that adults take for granted, since we've been taking care of these things for years. Allowing teens to explore these challenges while they're still safely at home is key.
5.Everyday Living
Here, students learn the skills that they need to live independently. This includes health and safety, making doctor's appointments, getting a driver's license, navigating airports and train stations, nutrition, and renting an apartment. This would have been the module I would have needed all those years ago.
This free adulting checklist for high school students goes perfectly with this module. We're actually looking through the list NOW and using it to identify areas I've overlooked.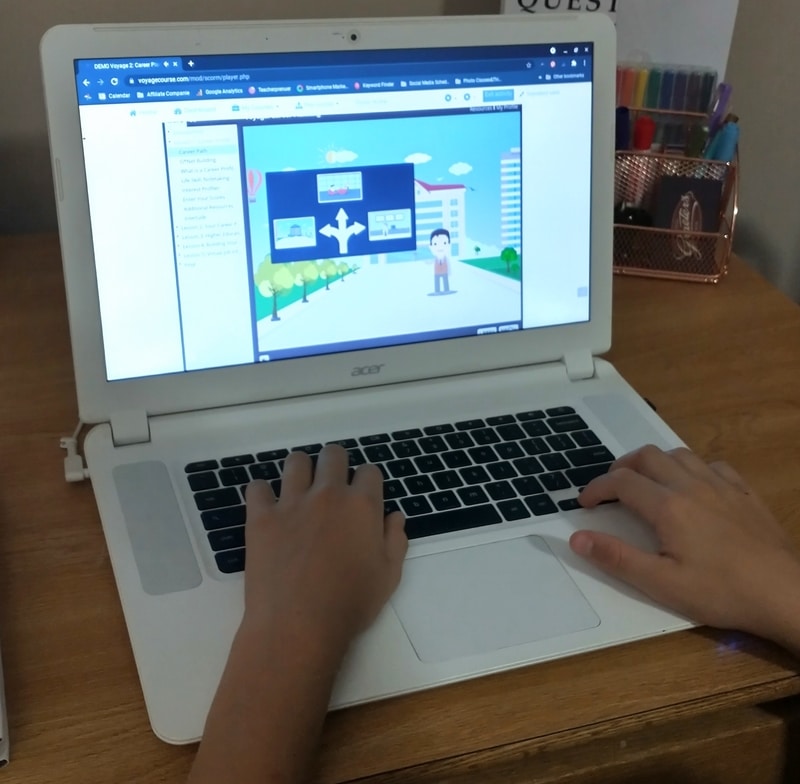 How much does this teen life skills course cost?
The Voyage program is $60
What ages for this teen life skills course?
The Voyage program is designed for high school students.
How long do you have access to this teen life skills course?
The modules can be completed in a semester, but you have access for up to one year. This allows students to access the modules and review lessons as needed.
Is there an order to the modules?
Thrive Academics suggests that you go through the modules as numbered, but I'll admit, we hopped around.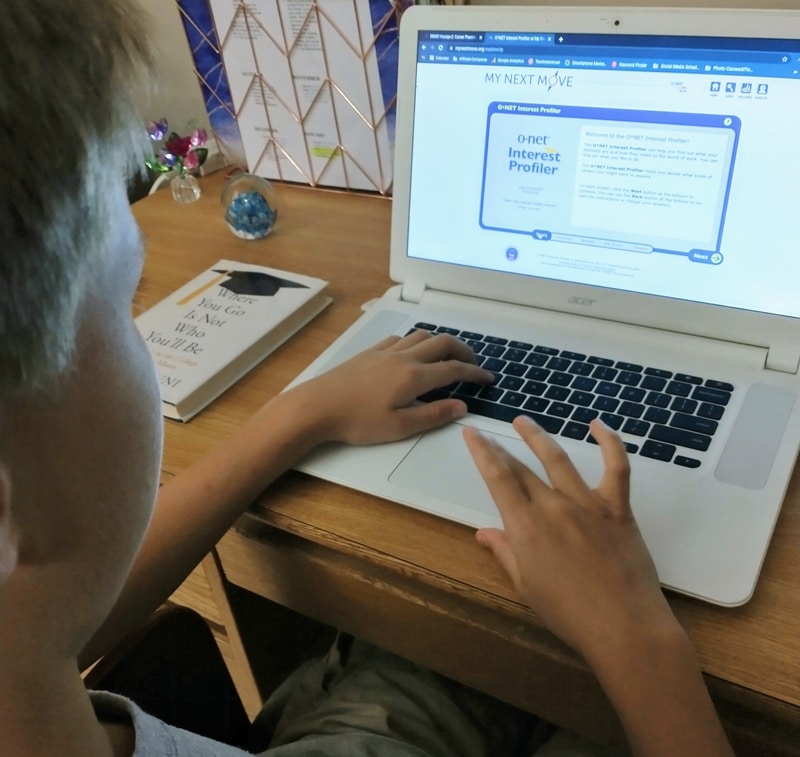 Do I have to use ALL the modules? I'm really only interested in College Planning and Financial Literacy.
I totally get it! I asked the folks at Thrive Academics and they can arrange for you to take the modules that you need most.
Are the modules assessed or graded?
Each module contains a multiple choice final. A passing score is 80%, and Voyage makes it easy to print out a report for your records.
What if I want my student to learn more, or go more in depth?
Each module contains a section with additional resources – additional websites to research, printables and suggested activities.
Tech Tips for Voyage
– Make sure your student has headphones, or speakers, since the modules involve audio
– You'll need to set your browser to allow pop-ups
– Some lessons access information outside the Voyage program, so you'll need to unlock internet browsing (you can reach out to Thrive Academics if you need the URLs for whitelisting)
– You'll need a strong internet connection
What I'd like to see from this life skills course for teens
Because I'm pulled in a million directions, I would love a progress report sent to my email.
Our friends at Thrive Academics want to make it easy for you to get your teens ready for adulthood. They're sponsoring a giveaway for a year's subscription to Voyage.
Check out the details below.
I'd love to hear from you — hop over and enter the giveaway, and then leave me your best tip for managing life skills with your teenagers.