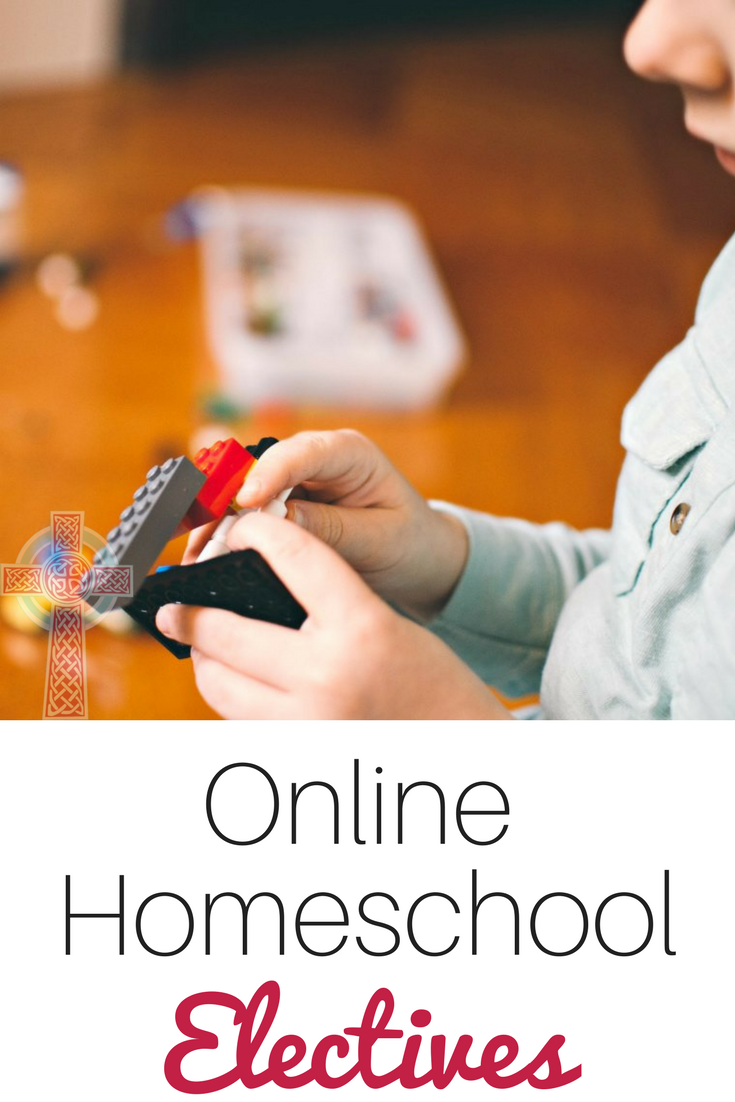 We have our homeschool curriculum set for the year, but we are still working out our plans for electives.
With three full time students, one part time student, and one preschooler, I'm being pulled in a million different directions. Electives aren't high on MY priority list, but my children see them as the highlight of their day.
Part of the trouble with electives for me is fitting in TIME. Much like field trips, juggling the schedule for 8 people can be hairy.
A potential solution? Online Electives.
Online electives can be a great solution for tech-savvy families with multiple children who want to explore different passions. Your children can study music, art, typing, health and fitness, driver's education and more.
Let's take a look at some elective ideas for your family.

I was compensated for my time researching Homeschool Buyers Co-op and letting you know about the selections you can research there for your family.
Dave Ramsey's Personal Finance Curriculum for Kids and Teens
Want to teach your children financial literacy? The Dave Ramsey Personal Finance Curriculum covers ages 3-12.
Typing Lessons in Your Homeschooling Curriculum
Anxious for your children to learn keyboarding? I found three typing programs for you to peruse:
Touch-Type Read and Spell
Typing Pal Online
Type to Learn
Art and Music Electives for Your Homeschool Curriculum
My children LOVE art and music, but I don't always love to teach it. #truestory
With these selections, art and music can be an independent study. Take a look at these:
Mark Kistler Draw3D
HomeSchool Piano
Simply Music
Adding Driver's Ed to Your Homeschool Curriculum
Stressed about teaching your homeschooler how to drive? Mark this one down for later — Homeschool Driver's Ed(and all the mommas say AMEN!)
More Elective Ideas for Your Homeschool Curriculum
Want to get active as a family? Take a look at Family Time Fitness.
Are your kids crazy about the human body? Human Body Detectives is a great science elective, and even has a middle school and high school alternative.
Discovery Education Streaming Plus
My children already have Discovery Education Health bookmarked as a choice for their homeschool this fall. They LOVE to explore science topics here.
Signing Online
Add sign language into your homeschool day with Signing Online.
Have you used any online electives in your homeschool? I'd love to hear more about your choices in the comment box.