The following post is brought to you by the Netflix Stream Team.

As a homeschooling mother, science is a subject that is a little hard for me to tackle. It's broad, and my little ones only have a limited attention span at this point.
I try to do as much hands on science activities as possible. The kids enjoy getting to participate in 'experiments' and we create memories for them to enjoy as we're learning.
We made our own ice cream last summer, and as soon as it gets warm enough, we'll be getting all of the Kaboodle involved.
We talked about how the milk freezes and why we need the salt to help the reaction.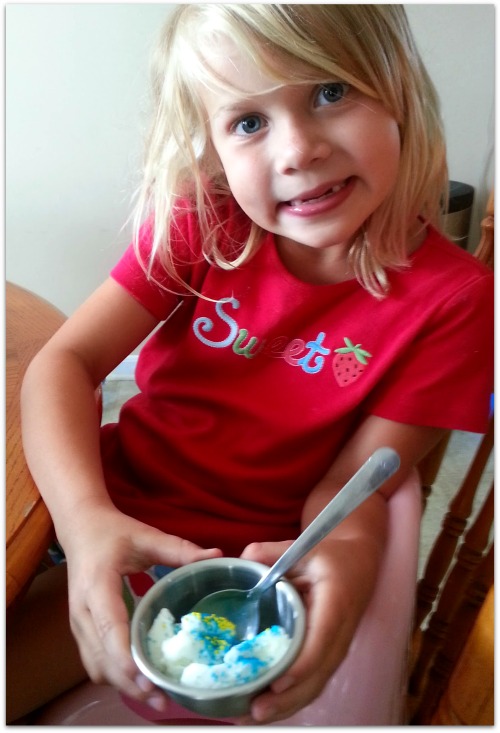 The kids were amazed at how quickly the liquids froze into a solid. (me too!) It's pretty fun when you can eat your science experiment!
We've also incorporated science into sensory play.
My kids love making cloud dough – with only two ingredients, it's so simple to make!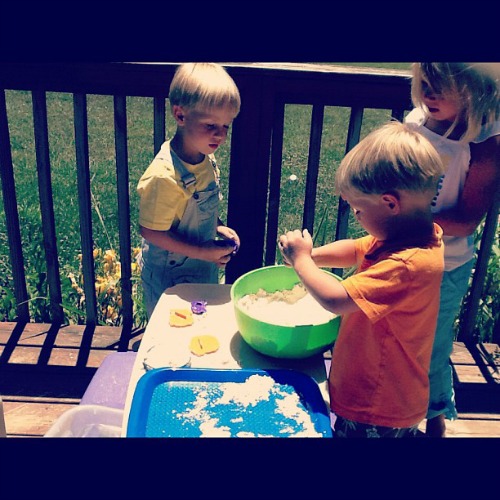 We even had a science fail one day, when I tried to color the cloud dough. I had to explain to the kids why the cloud dough (oil based) and the food coloring (water based) wouldn't mix!
Want to involve your kids in learning science at home? Netflix has some great selections of science shows that my kids love!
Check out some of our favorites: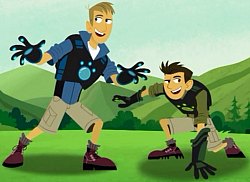 My kids love Wild Kratts and The Magic School Bus. I'll be checking out Animal Mechanics with the kids, too.
Are your children ready for more advanced science?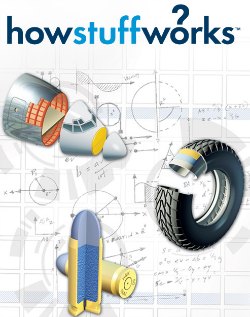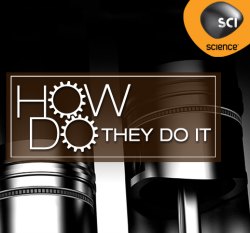 Older children (and parents) will enjoy How Stuff Works or Mythbusters
Have you found any other resources on Netflix for helping you teach science? Be sure and share them in the comments!
I'm a proud member of the Netflix Stream Team. All opinions of Netflix are my very own – I enjoy showing how we use Netflix in our daily lives.