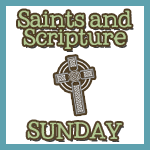 Psalms 118:8
It is better to to take refuge in the Lord than to put confidence in mortals.

Ever been faced with the thought that your own plan for your life simply isn't in line with God's? Struggled with obstacles, suddenly realizing that, "Hey! Maybe this isn't where I'm supposed to be?" How do you handle the disappointment, or even the humility of changing your plans?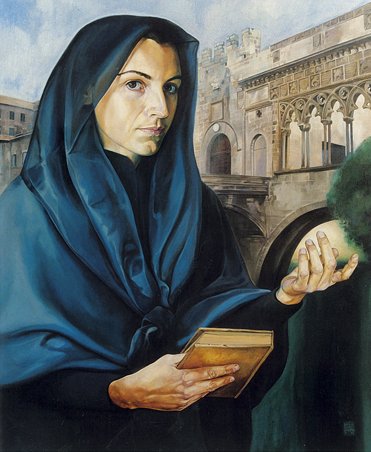 In reading through my favorite reference for Saints, I came across the story of St Rose Venerini. She was born a physician's daughter in Italy (1650s), and entered the Dominican convent. After the sudden of her father, she left the convent to care for her mother and siblings. Her dreams of becoming a nun slipped away with the later death of her mother and brother.
As her siblings grew older, Rose turned to the women in her neighborhood and created a Rosary group. In connecting with these women, she learned of the lack of education and faith formation among the women in her community. She began a free school for underprivileged girls in her area, and was later commissioned by her Bishop and Cardinals to lead the way in establishing educational resources in other dioceses.
In reading about her life, I'm reminded that our 'reach' often far outweighs what we think. You influence your family, your friends, and people you may never even officially meet. I'm thinking about some of the things I've attempted that have been unsuccessful, and leaning on God to show me His plans for my life. I'm adjusting my sails for a straighter course.
What about you? How can you positively affect others?
Looking for more faith filled posts? You'll find me visiting Soli Deo Gloria,Jump Tandem,Scripture and a Snapshot, Sunday Snippets, Spiritual Sundays, Hear it on Sunday, Playdates with God,Titus 2sday,Gratituesday,Word Filled Wednesdays, Walk With Him Wednesdays, iFellowship, and Good Morning Girls.