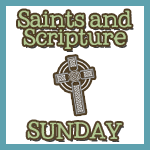 John 20:21
Jesus said to them again, "Peace be with you.
As the Father has sent me, so I send you."
Pentecost Sunday is one of my favorite feast days in our Church. We celebrate the descent of the Holy Spirit upon the Apostles and Mary. It's considered the birthday of the Church, sending the Disciples out into the world to preach and spread the Gospel.
On this day that challenges us to use the gifts of the Holy Spirit, I was excited to read about the Ordination Mass in our Archdiocese this weekend. We're thrilled about the increase in vocations, and adding 3 new priests to our Church.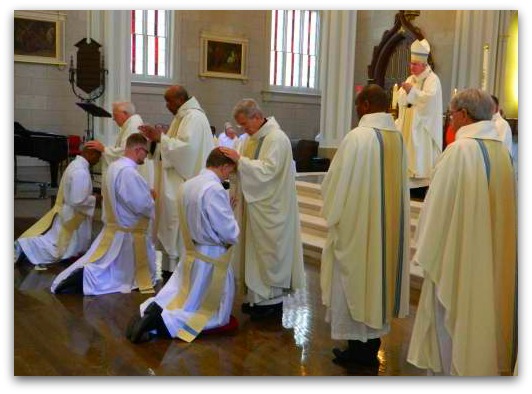 How will you be answering the call to spread the Gospel this week? Are you using the gifts of the Holy Spirit?

Looking for more faith filled posts? You'll find me visiting Soli Deo Gloria,Jump Tandem,Scripture and a Snapshot, Sunday Snippets, Spiritual Sundays, Hear it on Sunday, Playdates with God,Titus 2sday,On Your Heart Tuesday,Domestically Divine Tuesdays,Gratituesday,Word Filled Wednesdays, Walk With Him Wednesdays, iFellowship, and Good Morning Girls.