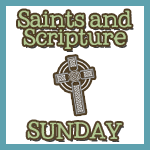 Exodus 20:8-11
Remember to keep holy the sabbath day.
Six days you may labor and do all your work,
but the seventh day is the sabbath of the LORD, your God

It's time to come clean.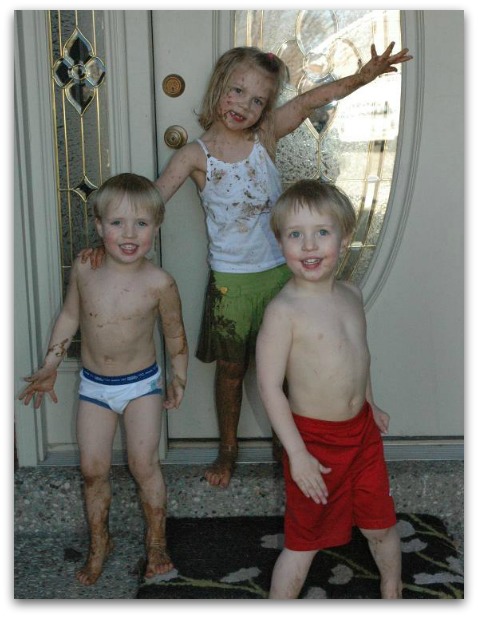 My children, obviously NOT clean
I don't go to church NEARLY as often as I should.
There are a million excuses that I use, and some are even valid — I'm an Emergency Room nurse and I work weekends only. Every Saturday and Sunday, you'll find me at the hospital, from 3pm, all the way up to the wee hours of 3am. I'm blessed to have a work schedule that allows me time to homeschool, but by the same token, it puts a damper on my church life.
Sacrament of Reconciliation? In our area, it's on Saturday evening, right before Mass. Mass schedule at my parish? Saturdays at 5pm, Sundays at 7am and 9am. See how this is shaping up? I'm either at work during Mass, or I should be sleeping. There's a parish not too far from me that has a 12:30 Mass, but it's a huge struggle for me to get up and get going after being up until at least 4am. My choices are stay up and go at 7am, or try to get up in time to hit the 12:30 service.
Sigh. What's a girl to do?
We have Daily Masses that I can attend, but I hear readings like this one, and I feel super guilty. Surely I'm not the only one with an issue like this — I'd love to hear your thoughts/suggestions.
It's a powerhouse time of the year for Catholic saints – two of my favorites are coming up soon. Everyone is familiar with Saint Patrick, whether you're Irish or not. He holds a special place in the Kennedy family's heart. If you have young ones, you'll need to check out my Saint Patrick's Day post over at The Homeschool Classroom – I have a treasure trove of books, crafts, recipes and more to help you celebrate.
If you're planning on a Novena to Saint Joseph, this will be the kick off weekend. Saint Joseph is one of my all time favorite saints, hands down. He's an example of a hard worker, marvelous husband, excellent father, and loyal follower of Church teaching. My friend Lacey at Catholic Icing has a wonderful St Joseph Novena and craft for children,
St John of God's feast day was this week – he's an amazing example of following Christ's lead. If you're in the medical field, or suffer from anxiety or other mental struggles, he's definitely a fellow you should read about.
Looking for more faith filled posts? You'll find me visiting Soli Deo Gloria,Sabbath Moments,Scripture and a Snapshot, Sunday Snippets, Spiritual Sundays, Hear it on Sunday, Playdates with God,Titus 2sday,On Your Heart Tuesday,Domestically Divine Tuesdays,Gratituesday,Word Filled Wednesdays, Walk With Him Wednesdays, iFellowship, Planting Mustard Seeds, and Good Morning Girls. I'm also going to be sharing over at Things I Can't Say, for Pour Your Heart Out.