We're coming up on February in just a few days, so it's time to work on some of our Saint Celebrations. Every month, to enrich our family's faith journey, we pick a saint for a special focus. For this month, we're focusing on Saint Brigid. She's one of our favorite Irish saints!
As a family, we keep it simple most months with a coloring page or book. Other times, we get more involved by adding in crafts, activities, printables or even movies.
Gathering ideas and resources can be a little overwhelming for busy moms. I've gathered some of our favorite ways to celebrate — don't feel compelled to do everything. Pick and choose the ideas that work for you.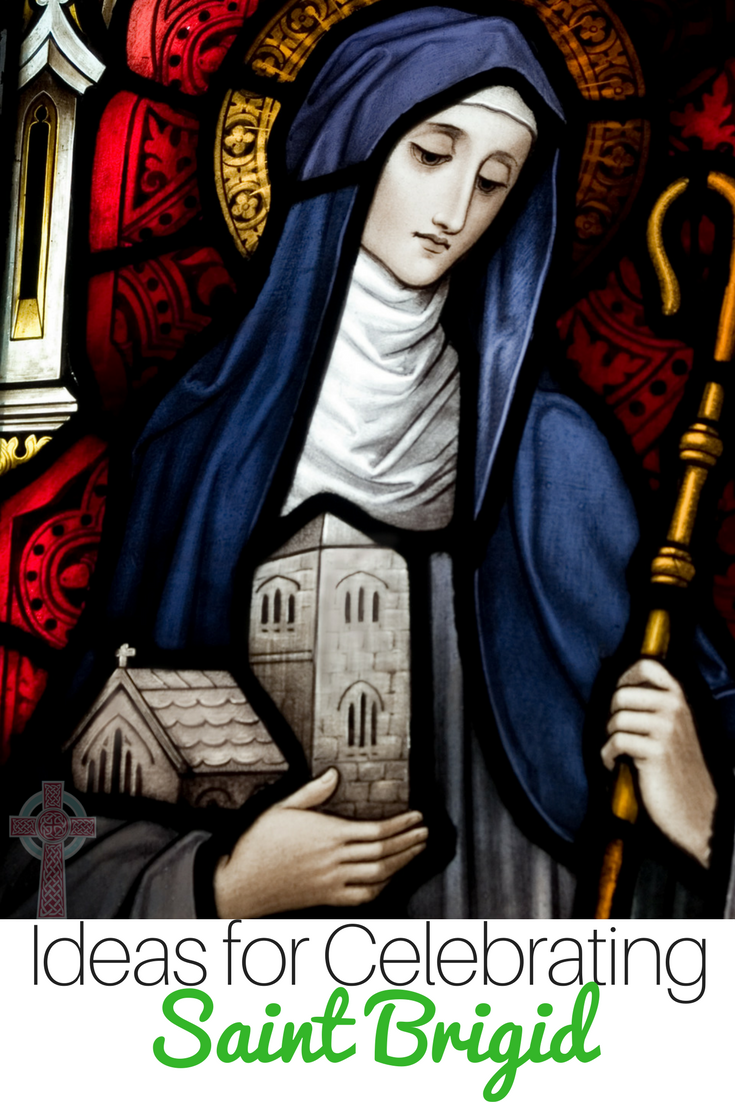 CRAFTS TO CELEBRATE SAINT BRIGID
Saint Brigid crafts are an easy way to make the feast day super fun for your littles.
These ideas are quick and simple, but still have plenty of fun factor for your children.
As Saint Brigid hails from Ireland, this Irish Harp craft is perfect for your feast day celebrations.
In art, you'll see Saint Brigid depicted holding a St. Brigid's cross. It's traditionally made with reeds, but you can modify it a bit and make yours colorful, with pipe cleaners.
---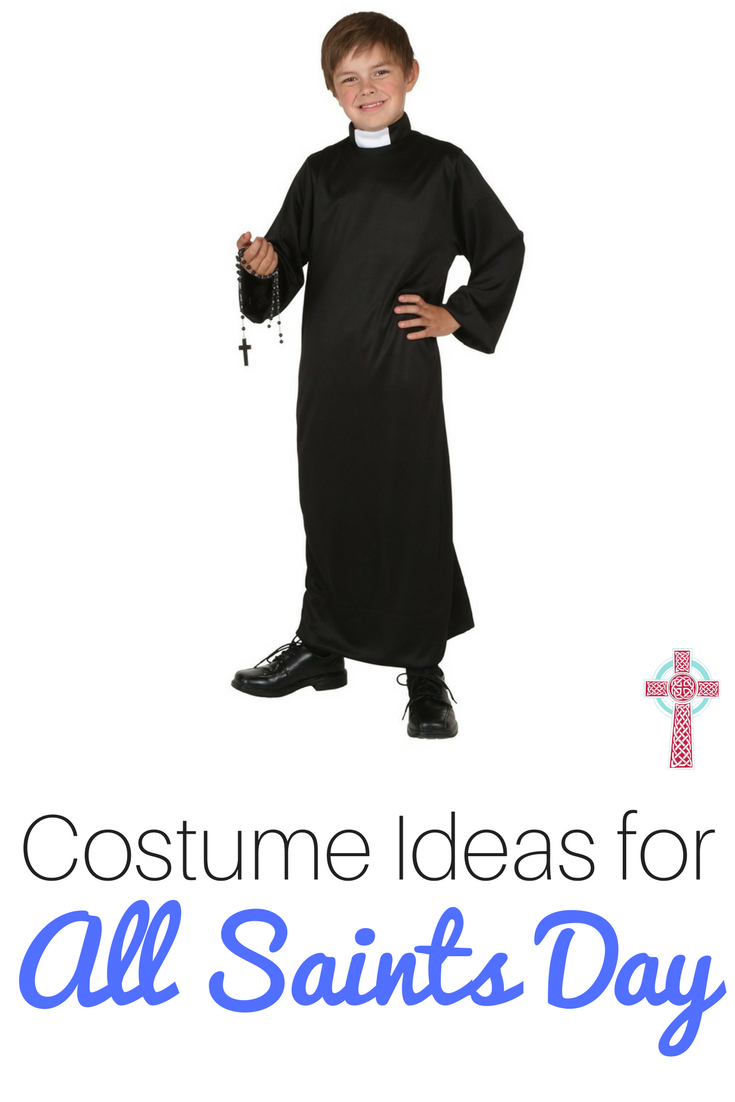 DRESS UP LIKE SAINT BRIGID
Playing dress up is a huge part of pretend play in my home. Dressing up for Saint Brigid's Day is fun for my girls, since they get to wear a princess costume! For the boys, we just bring out our green shirts or sweaters.
---
FOODS TO CELEBRATE SAINT BRIGID
What better way to celebrate and learn about a saint than food?
In our home, saint celebrations and feast days are marked with a special dish, either from the saint's country of origin or that share some connection to the saint's life.
For Saint Brigid, we celebrate with Irish foods like Shepherd's Pie or Irish Soda bread.
More ideas for Irish foods to celebrate:
Irish Beef Stew and Beer Bread
Corned Beef and Cabbage
Irish Flag Snacks
Celtic Cakes
Chocolate Doughnuts with Bailey's Glaze
Mint Chocolate Chip Muffins
Victoria Sponge Cake
---
LEARNING ACTIVITIES FOR SAINT BRIGID
Whether you're a Catholic mom teaching her children at home, or sending them to a local school, you'll want to explore these ideas for learning more about Saint Brigid.
Over at Catholic Culture, you'll find Mass readings for today, along with ideas for celebrating St Brigid's feast day with your family.
Do your kids enjoy singing? You can work on
this lovely Saint Brigid song.
(find the lyrics and music here)
Another fun tradition? Making homemade butter. We've done this before and it's so much fun!
---
&
BOOKS ABOUT SAINT BRIGID
Around our home, we use Catholic picture books to help teach our children about the saints. Each month, I take a look at the saints that we want to study, then create my list. During morning time, we set aside time to learn more.
For Saint Brigid, take a look at some of our favorites:
Saints: Lives and Illuminations
Brother Wolf, Sister Sparrow
Saints for Girls
St. Brigid and the Cows
Brigid's Cloak: An Ancient Irish Story(study guide in Catholic Mosaic)
The Life of St. Brigid: Abbess of Kildare
---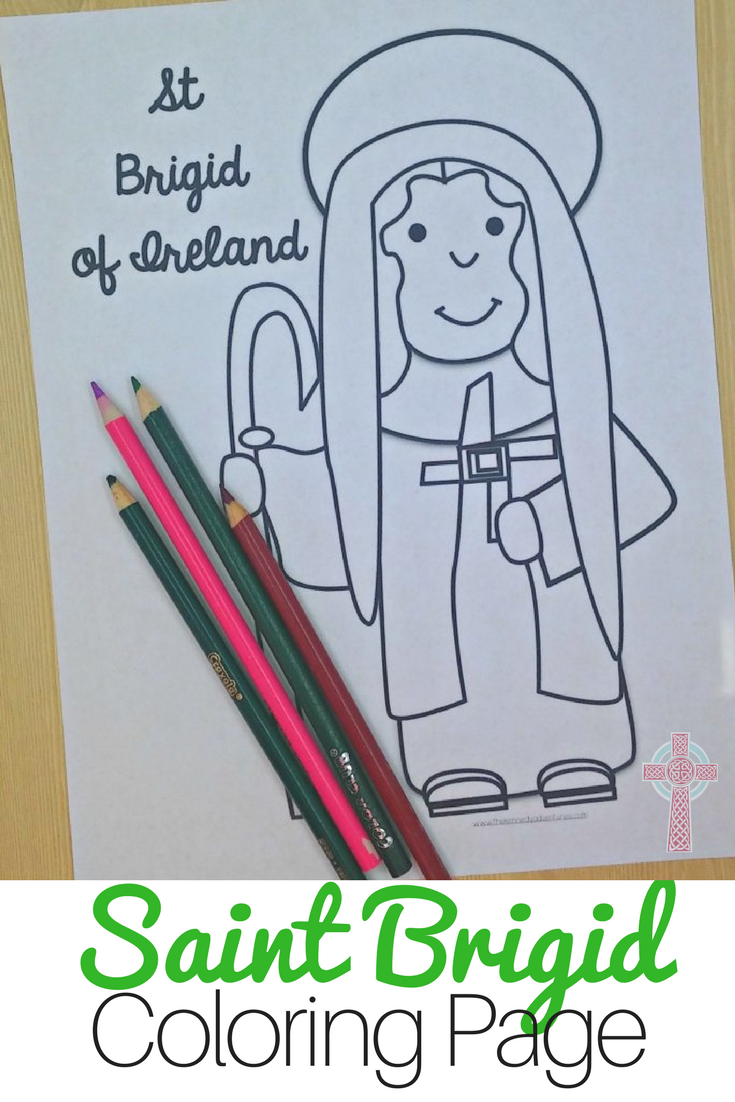 CATHOLIC PRINTABLES FOR SAINT BRIGID
While you're reading some of the books above, keep little hands busy with some of these Catholic printables.
My children LOVE this simple Saint Brigid coloring page. I often print these out for them to enjoy while I'm trying to fix dinner.
In Fenestrae Fidei, you'll find a lovely stained glass depiction of Saint Brigid to color.
Catholic Saints Flash Cards are a fun way to review facts about Saint Brigid, along with dozens of other Catholic saints.
The harp is a symbol of Ireland, so this maze would be an excellent addition to your Saint Brigid's day printables.
This blessing from the Brigidine Sisters would be a perfect prayer to learn during Morning Time this week.

Mom tip: Print some of these out and put them in your purse for Mass for your children.
---
&
SAINT BRIGID ART AND GIFTS
If you're looking to celebrate Saint Brigid on a more permanent basis, you could add art to your home, or wear Catholic jewelry. I found lots of ideas, as well as Saint Brigid peg dolls and soft dolls for children.
---
I'd love to hear from you — what's your favorite way to celebrate Saint Brigid in your home?