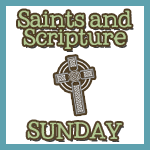 I was all set to talk more about the social teachings of our Catholic Church, but, while at work, I changed my mind.
Leviticus 19:32
Rise in the presence of the aged, show respect for the elderly and revere your God. I am the LORD.
I was working in triage, and talked with a man who was caring for his elderly parents. The kindness, respect and love he showed for his father brought tears to my eyes. He was the oldest of six children, and it made me smile to watch the interaction between the two of them. It made me want to call my parents, kiss my grandmother, visit my in-laws, and hug my children, all in the same moment.
Let this be a reminder to take the time to visit your older family members, send them a card, or give them a call. Mom and Granny, I love you, more than you know. Grandma and Grandpa Kennedy, thanks for raising such an amazing man. We love you, too.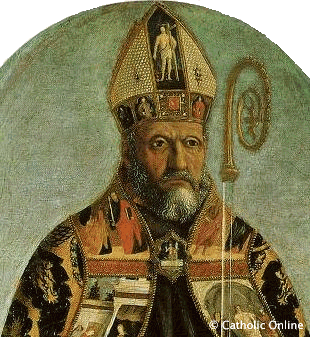 This weekend marks the feast day of one of our most famous Catholic saints, Augustine. I've talked about his mother, St Monica before, as a model of motherhood and perseverance.
Saint Augustine certainly gave his mother plenty of reasons for grey hairs during his youth. Although he was one of the most intelligent men to have ever lived, he refused to become Christian until well into his thirties. After being baptized, he went on to become a priest, a bishop, and one of our most influential Catholic writers and saints.
Join in and link up to share your favorite saints or scripture this week! Make it a great one!