To celebrate the launch of her new book, A Catholic Mother's Companion to Pregnancy: Walking with Mary from Conception to Baptism, Sarah Reinhard invites all of us to spend her blog book tour praying the rosary together. Today, she shares this reflection on the Agony in the Garden:
When I read about the apostles falling asleep in the garden, I always shake my head, because I can relate. I've fallen asleep in the most unlikely places, including crowded sports stadiums and movie theaters.
When I'm asleep, I can escape from my dread and fear of the future. At least, that's the theory. When my dreams turn on me, then I know it's time for something more drastic, something like turning to God.
Jesus did ask for the cup of suffering to pass him by. He didn't want to suffer. Neither do I! What's important here, though, is that he finished the thought with, "Thy will be done." In my parlance, that equals, "Please, please, please, make it easier! Make it not hurt! But if it has to be bad, then carry me on your back."
There's only one place to turn with my dread, and that's heavenward. There's only one source of true comfort that will give me actual peace, and that's God. Facing the long journey of pregnancy and the ultimate end of labor overwhelms me every single time. I can't sleep through it, though I'll try at first. I can't avoid it; I must walk through it.
Jesus doesn't condemn the apostles for sleeping in the garden, but he doesn't let them off the hook, either. How much better prepared would they have been if they had been awake and praying? How can I learn from them? How can I turn to Jesus in my suffering?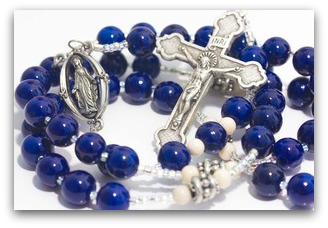 Time to grab your beads.
As we pray this decade of the rosary, let's hold all those brave women who have said yes to difficult and challenging motherhood in our intentions in a special way. Don't forget, too, that we are praying for an increase in all respect life intentions as part of our rosary together this month. (If you're not familiar with how to pray the rosary, you can find great resources at Rosary Army.)
Our Father . . . 
10 – Hail Mary . . .
Glory Be . . . 
O My Jesus . . . 
Interested in seeing more tour stops? Don't miss the complete listing over at Snoring Scholar. Be sure to enter to win a Nook (and any number of other goodies) each day of the tour over at Ave Maria Press. You can enter once a day up until October 28.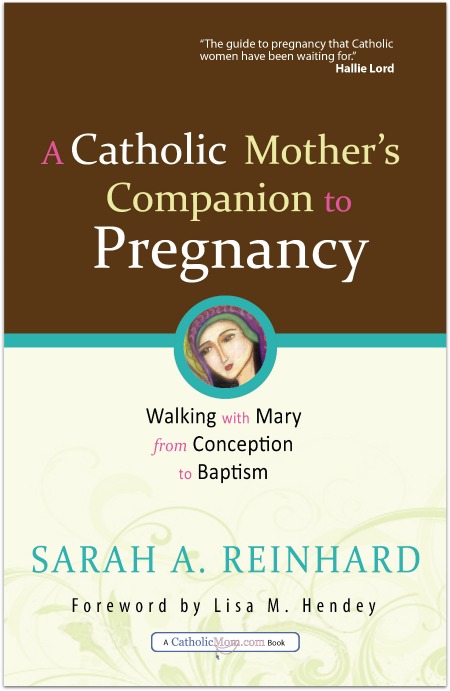 Stop back in next week, and I'll share my thoughts on how Sarah's beautiful project touched my heart. I read it after my pregnancy, labor and delivery with sweet baby Maeve — I wished I'd had this book this time last year!
It's the perfect gift for Catholic mothers traveling the road of pregnancy.