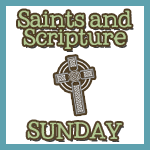 This week, our local parish is embarking on a new beginning: we will be having the Dedication Mass for our brand new church. Gone are the days of freezing/sweating in the cry room, standing shoulder to shoulder around the church walls during Easter Mass, or having to go outside and downstairs to use the bathroom!
Photo courtesy of the SFXMW Facebook Fan Page
This church is so special to me — a place of solace for me during an unhappy marriage; but more of a place of celebration — I've baptized three of my children here, had my oldest confirmed, watched my husband go through RCIA, and had my marriage convalidated. To see it grow warms my heart, and I'm so excited to be a part of it.
I spoken before about how special Father Scott is to us, and how much I admire him, and his calling to the priesthood. I'm only the 'leader' of my family, but he's the leader of our congregation. He's seen me through some of the roughest periods of my life, on through to the other side. I'll be sad to see him leave our church, but will certainly be keeping an eye out for him, as I've already planned for him to preside over our children's weddings.
Today's scripture:
Ezra 5:8-11a Let it be known to the king… the house of the great God is being rebuilt
of cut stone and the walls are being reinforced with timber; the work is being
carried on diligently and is making good progress under their hands…'Who issued the decree for
you to build this house and raise this edifice?' 'We are the servants of the God of
heaven and earth, and we are rebuilding the house built here long years ago…..
Today's Saint:
photo courtesy of ceciliamschwartz.wordpress.com
St. Francis Xavier is a Spanish saint, born in the 1500s. Educated in Paris, he was one of the first Jesuit missionaries to the Far East, traveling to India, New Guinea, the Phillippines, and Japan. He is considered one of the greatest missionaries since the time of the Apostles. He is considered the patron saint of the Orient, missionaries, navigators and sailors.
Join in, link up, and share with us! Don't be shy!