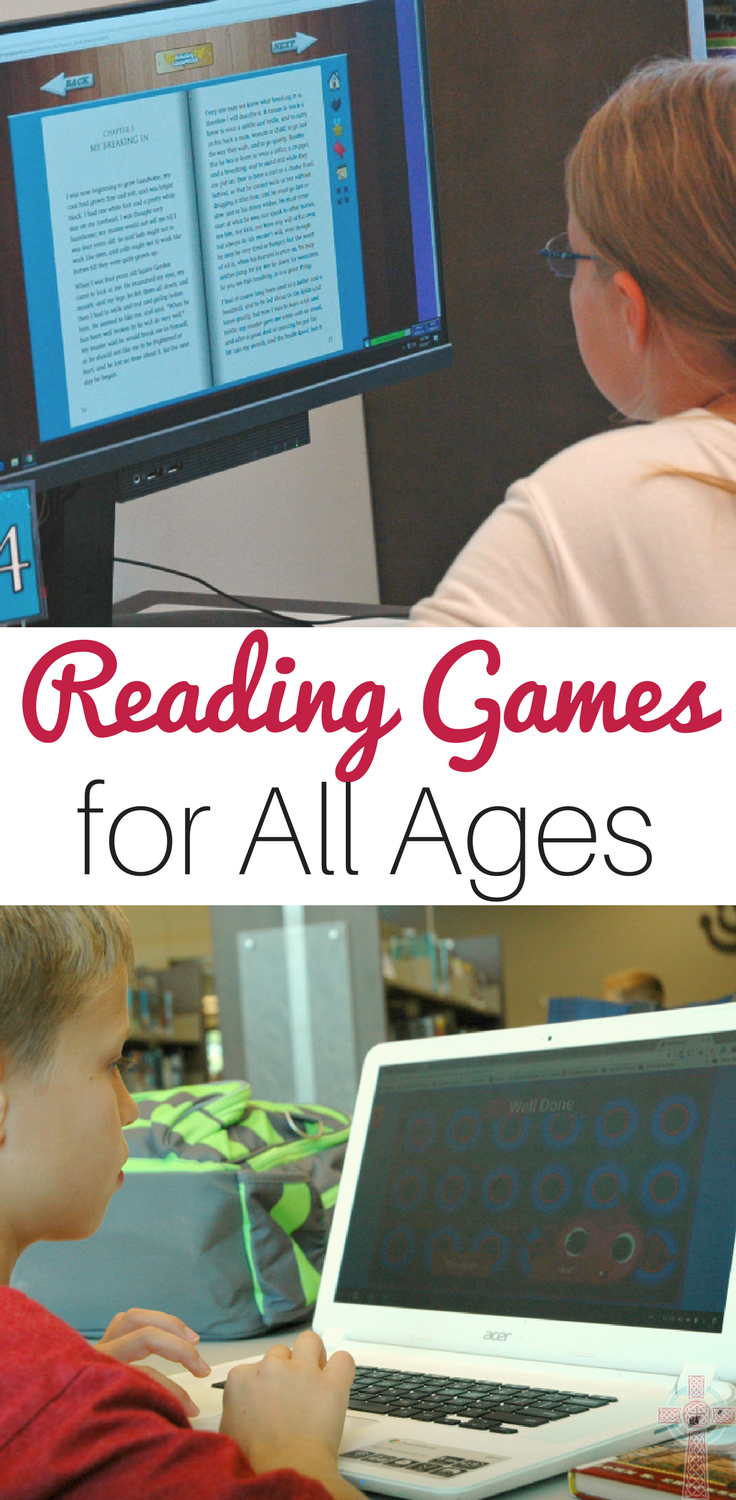 Homeschool mom confession time — my kids LOVE online reading games.
I put them to good use around here, practicing math facts, spelling words, and reinforcing phonics concepts.
My only problem lies with having lots of kids at multiple ages and stages. A kindergarten student is working on different skills than a third grader. Even my sixth grader enjoys diving in and refreshing some concepts where she's a little rusty.
We've been members of Reading Eggs for a long time, and love sharing our family's experience with you. I was compensated for my time, and received a membership for free. As always, all of the opinions expressed are my very own.
So, if you've got a kindergartener working on phonics, twin third graders working on spelling and reading comprehension, and a sixth grader who needs to practice her grammar skills, which program do you need?
Is there a one size fits all family concept?
I used to think that I was going to have to buy multiple programs for the different ages and stages in my family. I wasn't thrilled with this idea, since that made more of a hit on my budget.
But, after diving into the newest version of Reading Eggs, I discovered that the online reading games there would serve my family beautifully, even the preschooler.
What Ages Does Reading Eggs Cover?
Reading Eggs has reading programs and more, for children ages 3 to 13. You'll find reading lessons, interactive activities, and over 2500 e-books, all in a safe online environment designed for building children's literacy skills while having fun.
Breaking Down Reading Eggs' Online Reading Games
With Reading Eggs, you'll find a wide variety of options for multiple ages. I was excited to find that there's something for EVERY child in my family.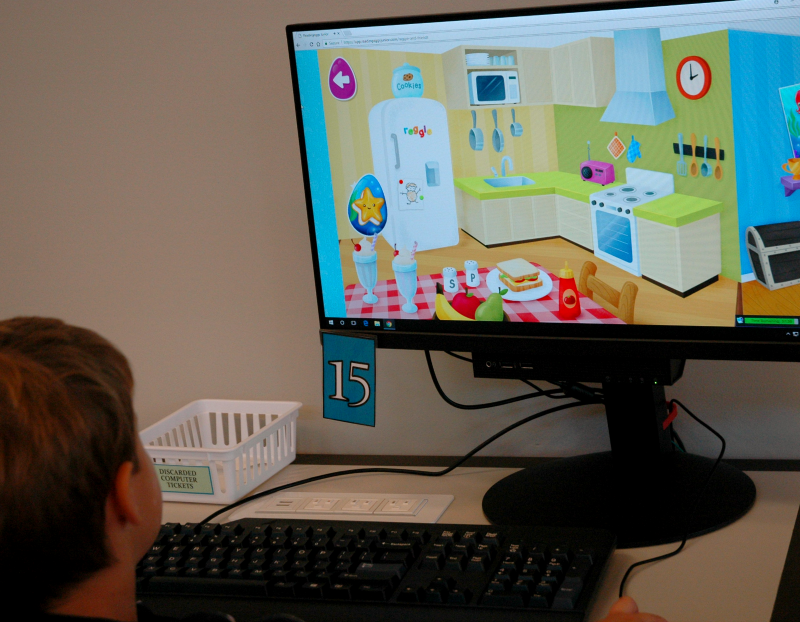 Reading Eggs Junior
Reading Eggs Junior is a brand new online learning game featuring hundreds of books, videos and learning games created specifically for 2 to 4 year olds.
Each activity will grow your child's knowledge of stories, words, letters and sounds, laying a strong foundation for reading success.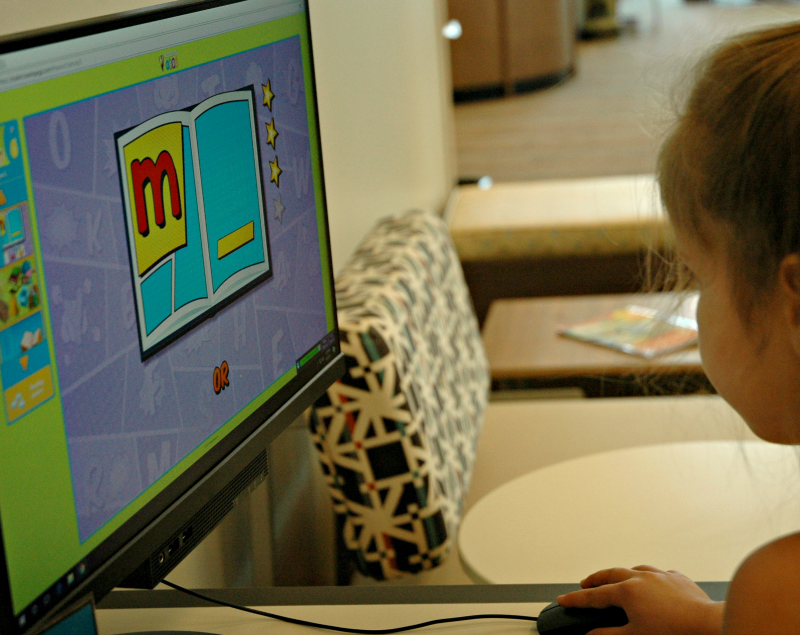 Reading Eggs
Within Reading Eggs, you'll discover Stepping Stones Reading, Storylands, Spelling, and Driving Tests.
Stepping Stones Reading covers phonemic awareness and phonics, sight words, vocabulary, fluency and comprehension with 180 lessons from absolute beginners to early readers.
Storylands opens after Reading Eggs lesson 60 and is recommended for children who have begun reading but are yet to graduate to Reading Eggspress. Clinker Castle lessons have activities before and after children read the book with the book reader including a good model of fluent reading.
The Spelling Vault contains 96 carefully graded spelling lessons, covering K through grade 2.
In Driving Tests, you'll be able to monitor your child's level of mastery. This section of the site assesses reading skills with tests that assess high-frequency sight word knowledge, phonic skills (letters and sounds) and content area vocabulary.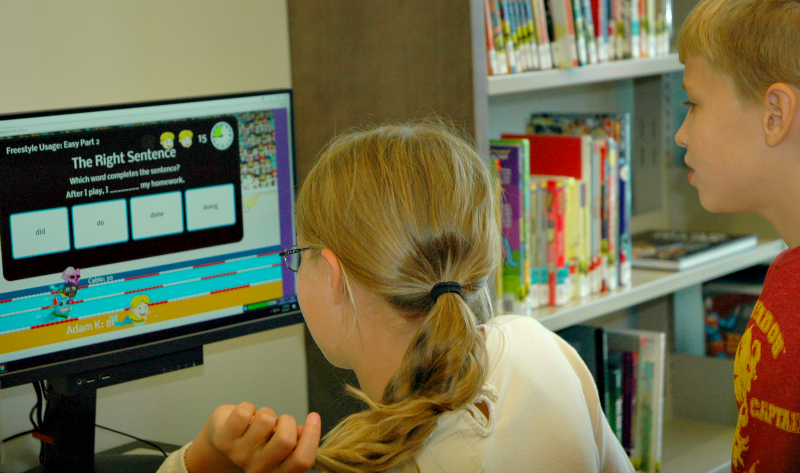 Reading Eggspress
Reading Eggspress is designed to build children's skills in reading, comprehension, spelling, vocabulary, and grammar for grades one to six.
Children start by completing an untimed placement test which places them at an appropriate level within the program.
Each level has 4 different areas: My Lessons, English Skills, The Stadium, and the Library.
In My Lessons, students work through reading comprehension skills, read an excerpt, then answer comprehension questions. Inside English Skills, you'll find 216 spelling lessons, which teach children to spell while improving reading, writing and comprehension skills, using a combination of videos, interactive activities, rewards-based games, and 432 printable worksheets (2 per lesson).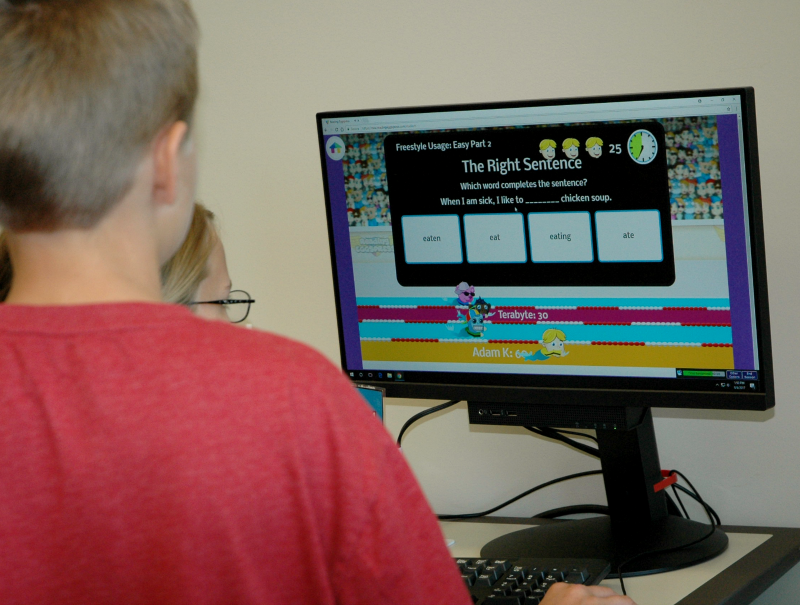 The Stadium allows students to test their skills against other children around the world in Spelling Sprint, Grammar Skating, Vocabulary Pursuit and Freestyle Usage.
The Library has more than 2500 reading levelled and Lexile levelled books for reading ages 5 to 12+ years. The wide range of library titles include illustrated chapter books, full color nonfiction books and a range of classics.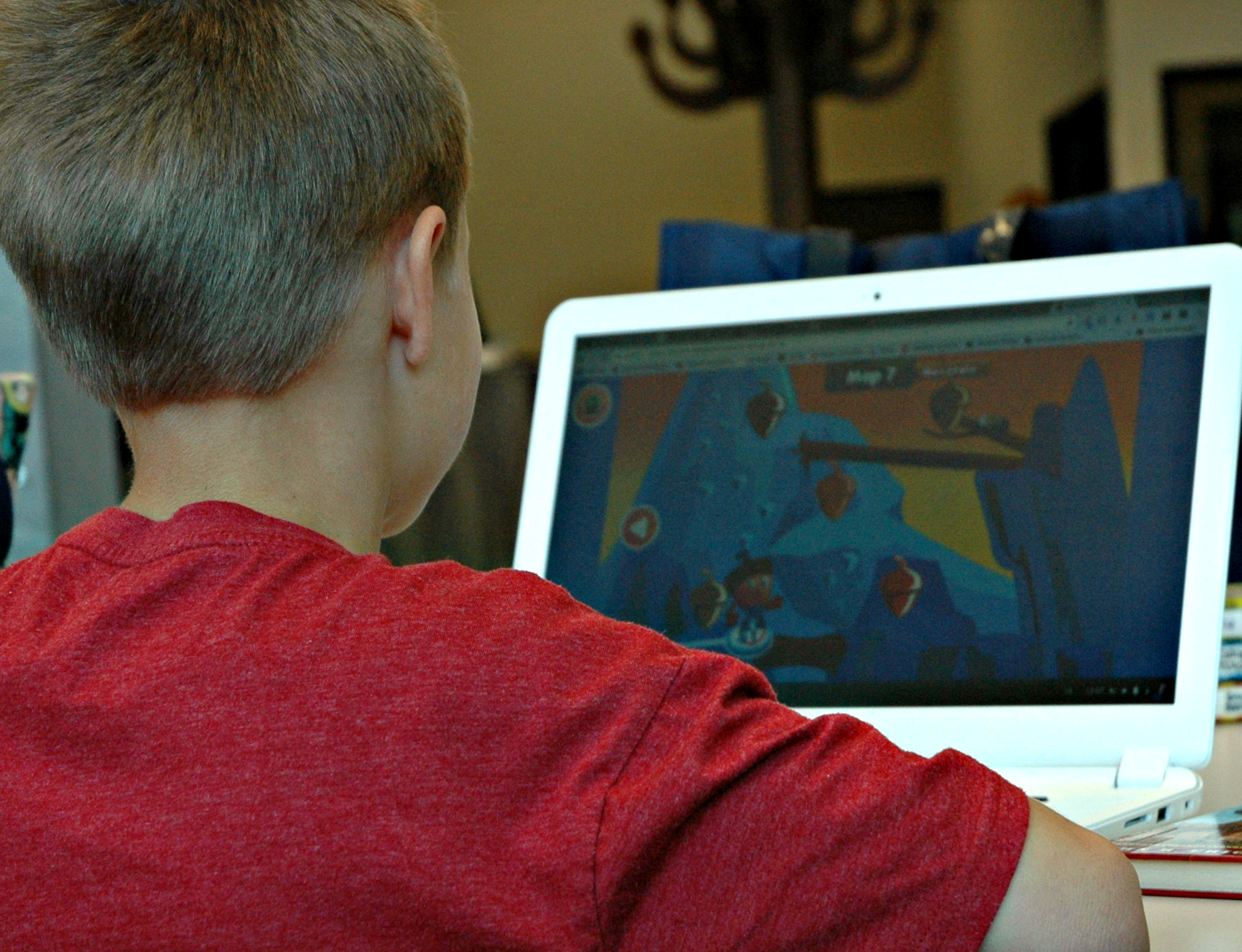 MathSeeds
MathSeeds is appropriate for Kindergarten through Third grade.
Mom Tip: I have my sixth grader use it so that she can practice concepts in a stress free environment.
Kindergarteners learn number recognition, number words and counting to begin, as well as basic 2D shapes and concepts of size. Later, they go on to count forwards and backwards to twenty, use ten frames and number lines, and begin addition up to ten. Concepts of time are introduced, as well as 3D shapers.
In first grade, children count to 100, begin to order numbers and identify ordinal numbers up to 10th. Place value concepts are introduced, as well as US money and fractions. Children will subtract to 10, then learn to solve subtraction problems with an unknown addend. Skip counting and early multiplication and division skills are also covered, along with simple directions and telling time.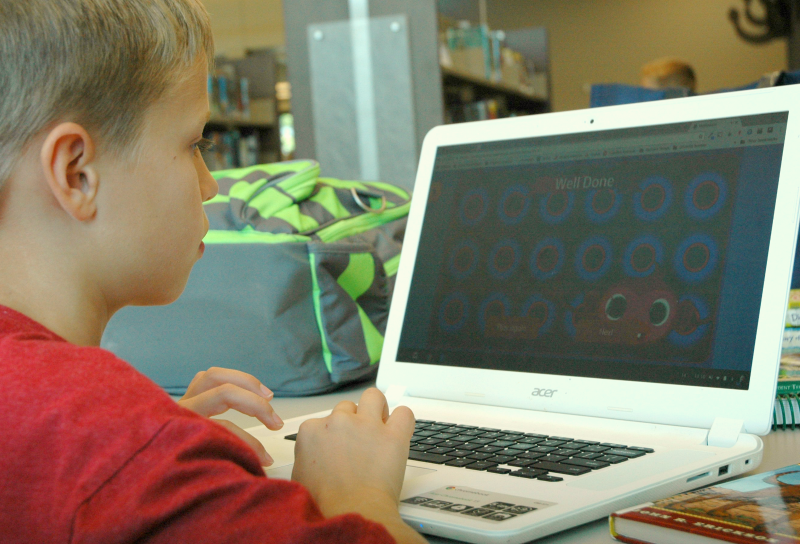 Second grade tackles larger numbers, odds and evens, rounding, place value skills, grouping, measurements, tally charts and picture graphs.
Third graders investigate numbers up to 10,000, angles, lines of symmetry, units of liquid measure, area and perimeter, as well as more multiplication, division, and fraction skills.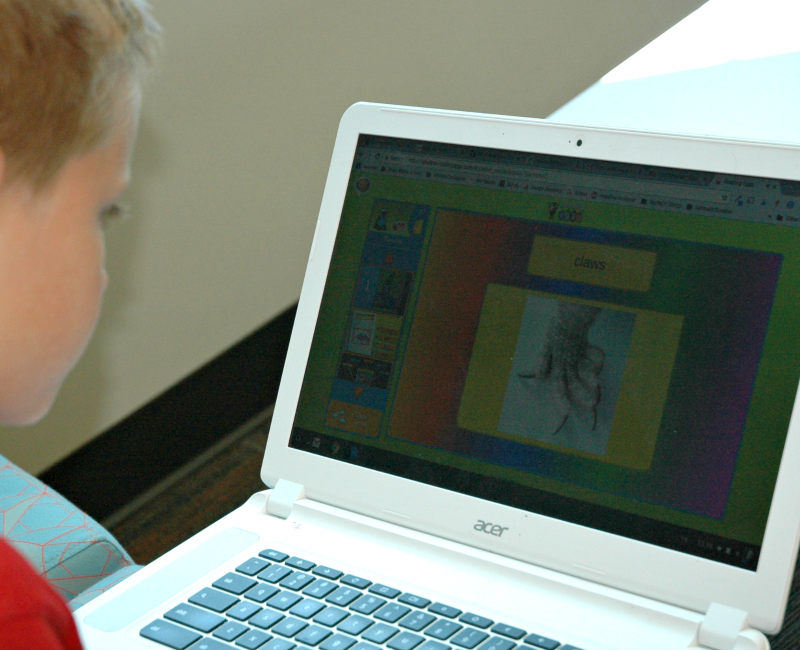 How Do I Monitor My Children's Activities in These Online Reading Games?
With a multitude of children running around here, it's a challenge to stay on top of what everyone is doing, especially with online games.
Reading Eggs makes it easy with their web-based dashboard for each learner. You can peep at the overview of reading skills covered, number of books read, as well as the skills and concepts learned. I think it's really straightforward compared to other programs I've explored.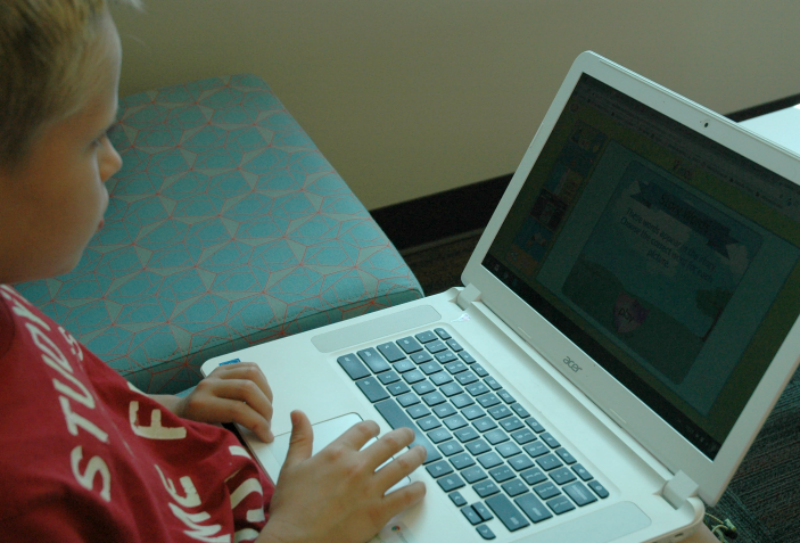 Are Online Reading Games Appropriate for Struggling Learners?
Absolutely, when you pick the program that's right for your child.
One of my sons is likely dyslexic, so it's important for me to be able to choose programs that progress at his pace, instead of leaving him frustrated. Reading Eggs is a clear winner for us.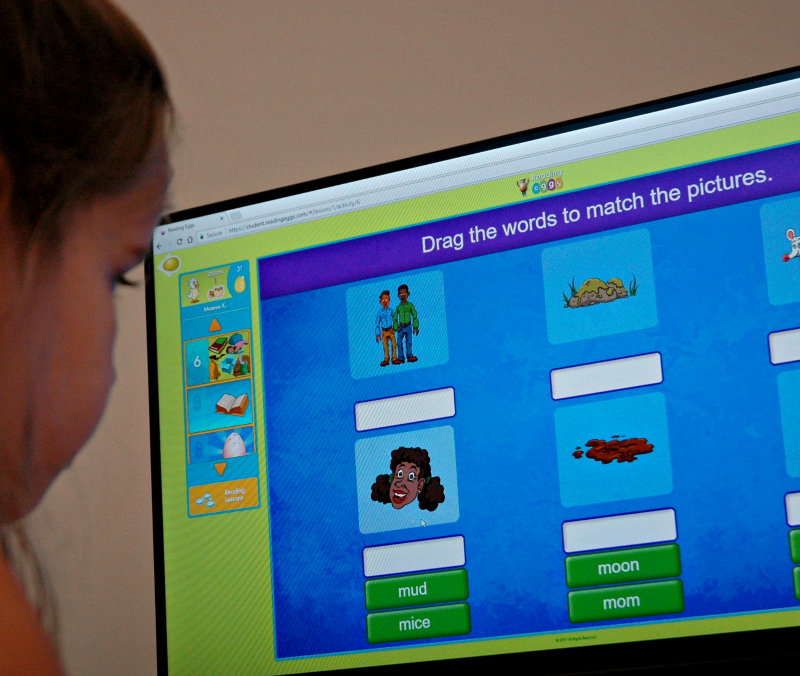 Where Can I Use These Online Reading Games?
If you've got an Internet connection, your kids are ready to play online reading games at Reading Eggs.
You can access the platform from your desktop computer, laptop or mobile device. If you have an iPad or Android tablet, you can download the Reading Eggs app, or access Reading Eggs through your mobile browser.
Note: Not supported on Dell Venue 7, Kindle Fire Tablets, Pendo Pad, Thompson Tablet, Tesco Hudl Tablets.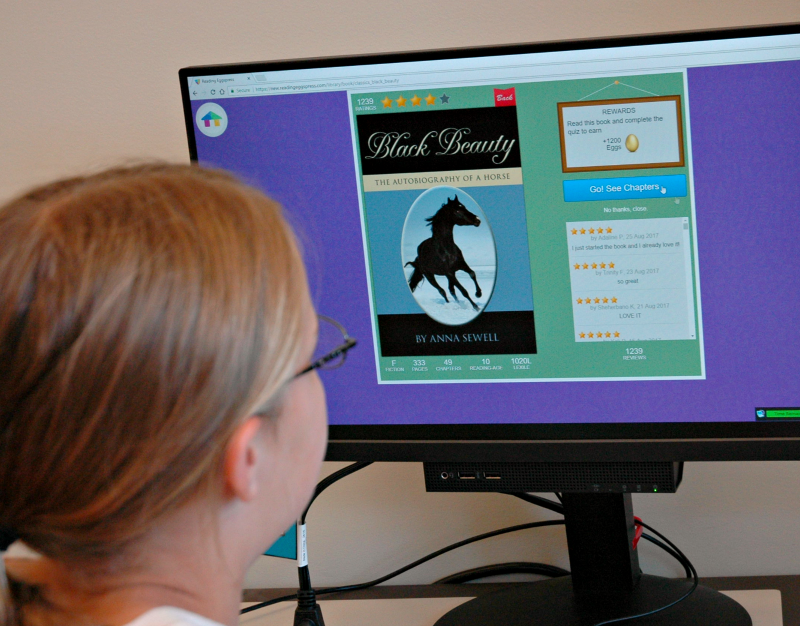 How Much Do Online Reading Games Cost?
The Reading Eggs platform is one of the more reasonably priced online reading games that I've ran across.
You can get one child started with a 6 month subscription for $49.95. This gives them access to all parts of the (still growing) Reading Eggs site.
Break that down, and it's a little over $8 per month. If you need to add a second or third child, you'll save 50% off their subscription price.
For a year's subscription, the total cost for one child is $59, less than $5 per month. For less than a fancy latte, you get a robust program to help your children practice valuable reading skills.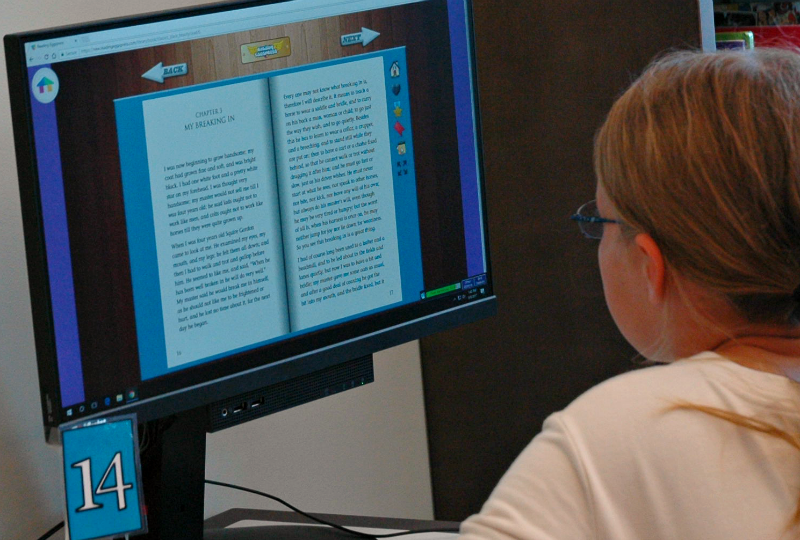 Using Online Reading Games in Your Home
Ready to try Reading Eggs in your home?
This 4 week FREE trial (expires 10/6/17 – act fast!) gives your family access to the entire Reading Eggs platform:
Reading Eggs Junior (we will be trying this with Daniel soon!)
Reading Eggs
Reading Eggspress
Mathseeds
Be sure and check out Reading Eggs on Facebook, Pinterest, Youtube, Twitter, and Instagram for helpful tips, news about upcoming products and more.
Let's hear from you — have you tried Reading Eggs in your homeschool? I'd love to hear all about it.