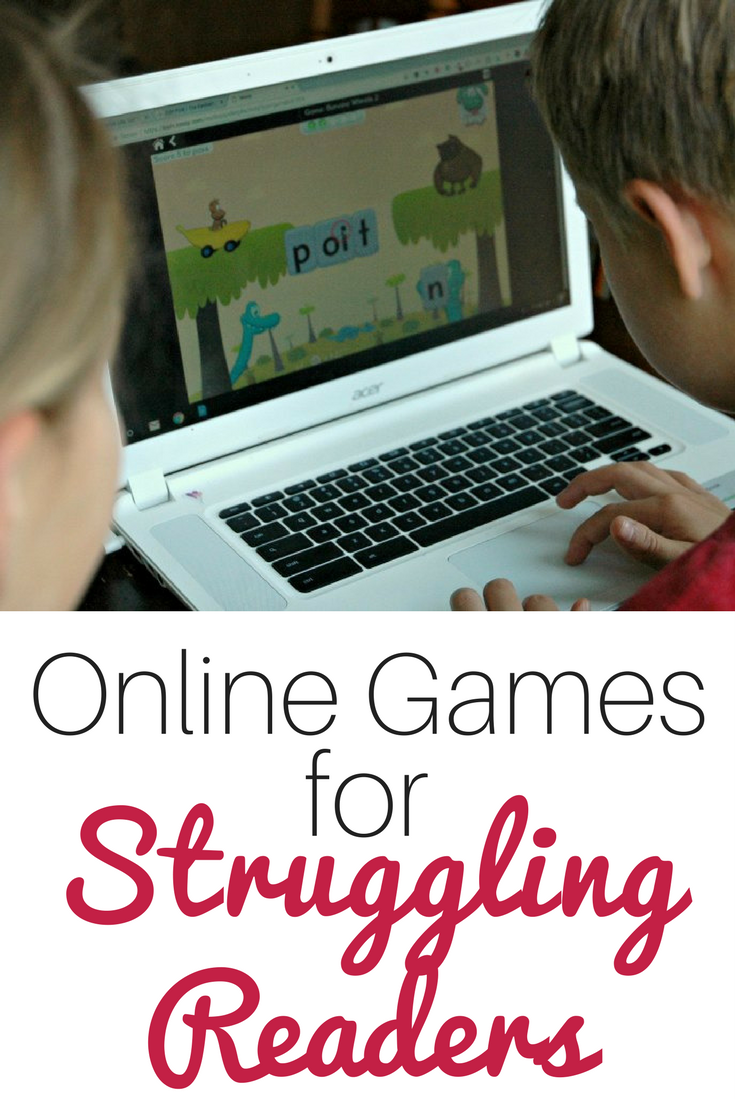 If you step foot in my house, it's quite clear that we are a house of readers. Our bookcases are filled to overflowing. You'll find books in every room of the house — even the bathroom. (Hey! You have to bribe a preschooler on the potty somehow!)
For my girls, reading came as naturally as speaking. My two oldest daughters are voracious readers, and Maeve is hot on their heels. She'll be jumping into phonics this fall, and I'm certain that she'll take off quickly.
With my boys, it's been a bit of an uphill climb. My twins had a speech delay, which made phonics a challege. They struggled with reading and spelling for a few years. Adam has caught up to grade level, but Thomas still needs help.
We suspect that one or both of the twins are dyslexic, but testing is very cost prohibitive for us. Instead, we moved to more of an Orton Gillingham approach for phonics. With this switch, we saw a jump in reading fluency.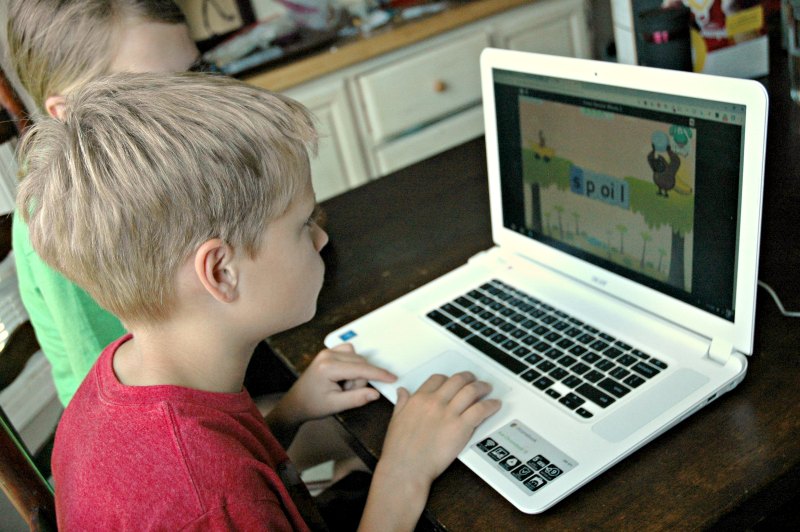 Increasing reading fluency takes practice, and lots of it. My Thomas is a stubborn soul, and needs a lot of encouragement to keep working on something that he thinks he already knows. Instead of practicing reading fluency with word lists (a sure fire way to induce pouting in my house), we turned to online reading games from one of our favorite companies – Nessy Learning.

I was compensated for my time reviewing and writing about Nessy. We were already familiar with the program and are thrilled to be sharing our experience with you.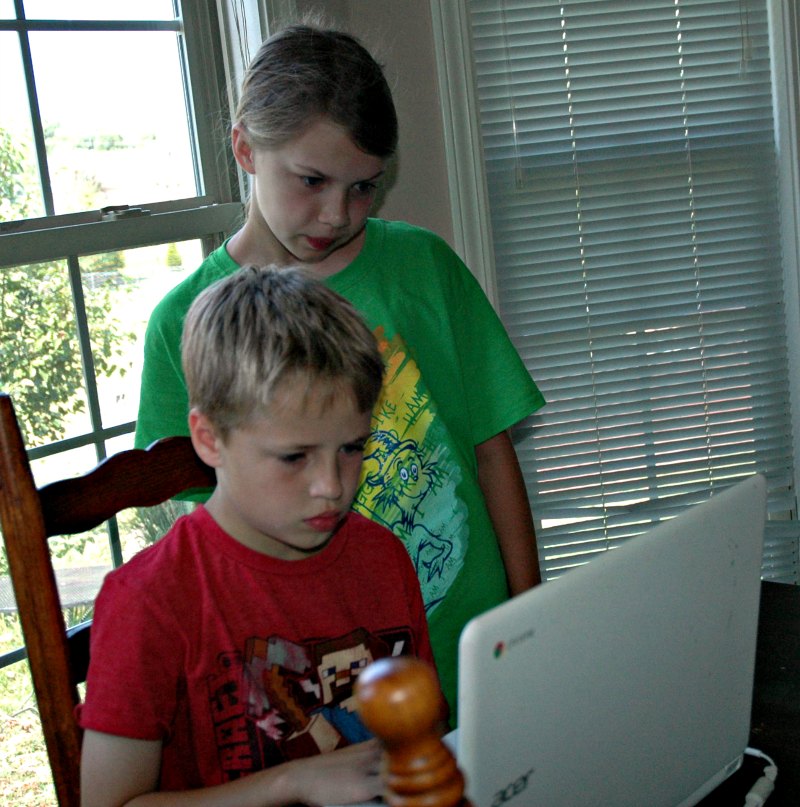 How can Online Games Help Your Struggling Reader?
I don't know about your kids, but the minute I say the word 'practice', the groaning begins.
"Mooooooom, I already know these words!"
"Why do I have to do this again?"
In this house, practice means much arguing and gnashing of teeth.
Nessy Reading and Spelling is one of the few educational programs that my children BEG to play. There have even been times when I've had to ask the boys to sign out, so that I regain control of my computer.
When your children don't want to stop playing an online reading game, that's a winner.
When you first get started in the Nessy Parent Pack, you'll see a few options:
–Dyslexia Quest
–Nessy Reading & Spelling
–Writing Beach
–Nessy Numbers
Let's break down each section.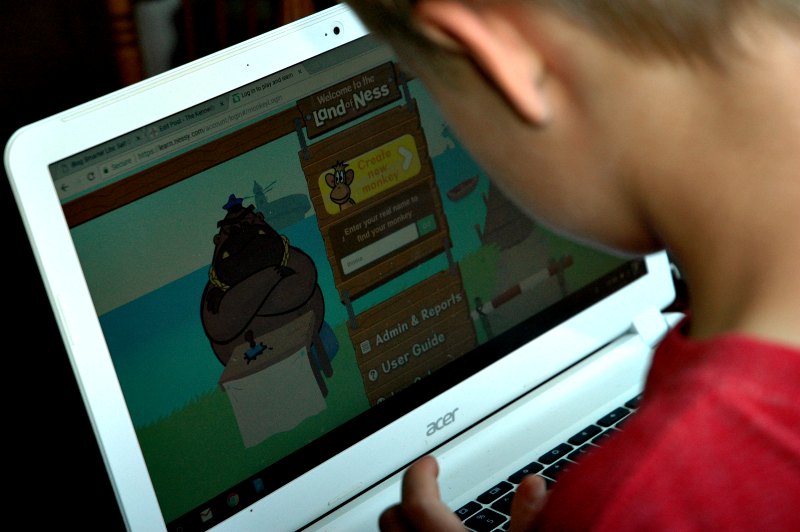 How Will the Nessy Parent Pack Help My Student?
The Nessy Parent Pack includes 4 areas for students: Dyslexia Quest, Nessy Reading and Spelling, Writing Beach, and Nessy Numbers.
Dyslexia Quest
Are you concerned about your child's progress with reading and spelling? Dyslexia Quest will give you the tools to help your child. In this 20 minute games-based assessment, children are tested in areas of working and learning memory, with a detailed report of the results.
Has your child been diagnosed with dyslexia? Nessy's free ebook explaining dyslexia is an excellent resource.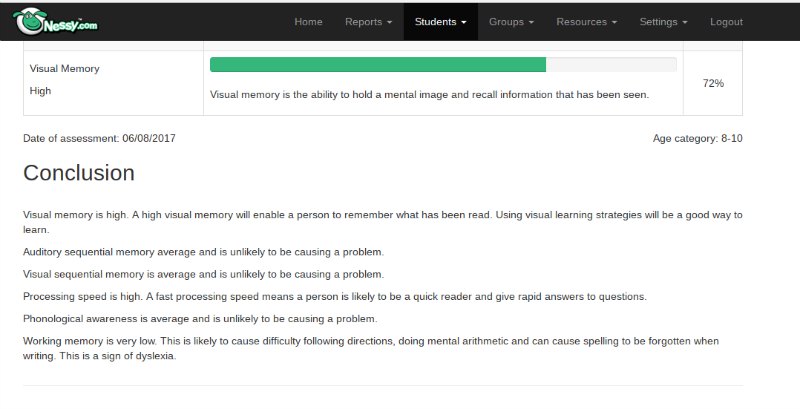 You can see in this report, that my son has some areas of concern for dyslexia. This report from Dyslexia Quest matches up very closely with a IQ test we had performed a year ago.
Mom Tip: On the children's side of Nessy, this section is referred to as Yeti Mountain. I appreciate that approach.
Nessy Reading & Spelling
Nessy Reading and Spelling contains 100 independent phonics lessons with an Orton-Gillingham approach, divided into 10 engaging islands. Each island has a series of lessons with videos, games and worksheets to teach fundamental reading and spelling skills to tackle phonemic awareness, phonics, blending, sight words, fluency, spelling, vocabulary, and comprehension.
.
Writing Beach
Need a fun way to master grammar and writing? Writing Beach is your solution. Geared for children ages 7-14, this program teaches such as descriptive writing, punctuation, grammar, sentence structure, paragraphs and story writing.
Nessy Numbers
With Nessy Numbers, children work on multiplication facts and concepts of time. This is actually my son Adam's favorite section of Nessy.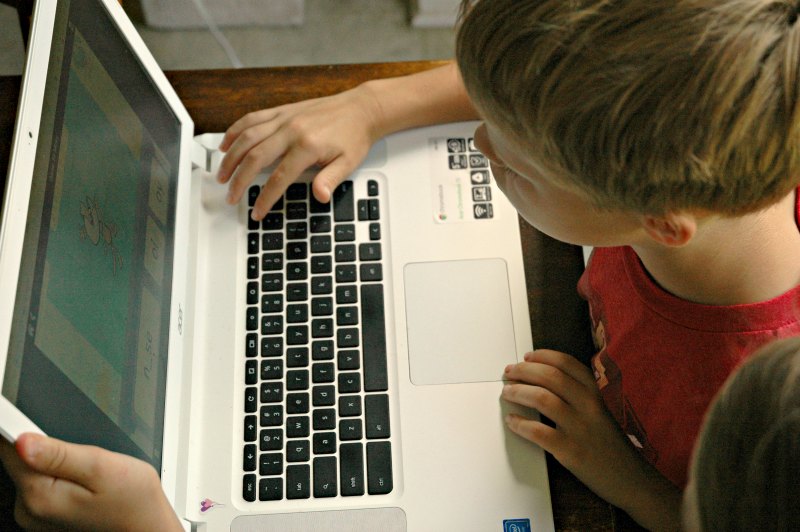 Is Nessy a Good Fit for Every Child?
Are your children neurotypical, without any issues with reading and spelling? No worries. You can still utilize Nessy products in your home — Nessy Reading and Spelling for phonics and writing instruction and practice, Writing Beach for learning about grammar and punctuation, and Nessy Numbers for working with concepts of time and tackling multiplication tables.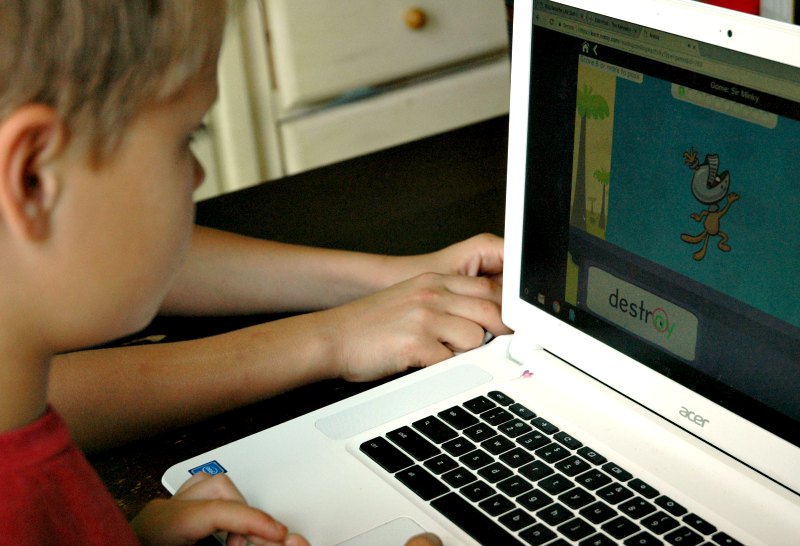 Can a Big Family Use Nessy Learning?
Absolutely. If you come to our home, you'll often see both boys and sometimes Rachel logged into Nessy all over the house.
Nessy is easily accessed from your desktop computer, laptop, and even your tablet or smartphone.
Mom Tip: Nessy Numbers cannot be used on a mobile device.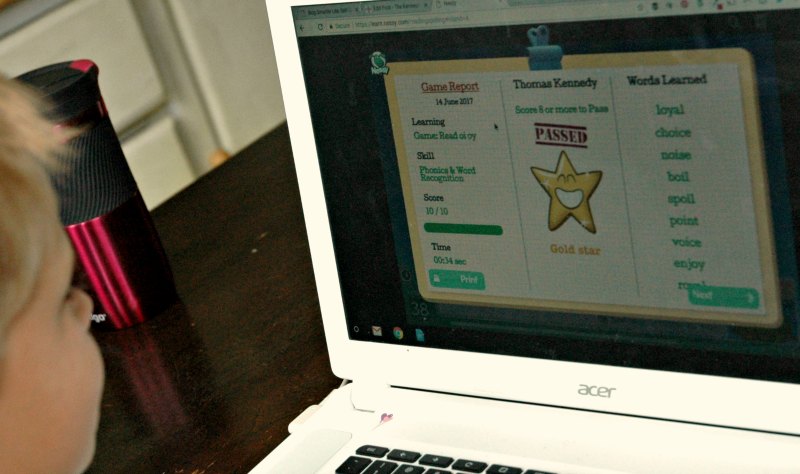 How do I know Nessy Learning is Working Well for My Students?
I totally get it. You want to know that the hour your children spent online while you folded the laundry was worthwhile. The Nessy Parent Pack has you covered.
I can log in at any time and see how long each student has played, which areas they've mastered, and in which areas they still need work.
Looking at this report, I can see that Adam has totally finished Clock Island (a section in Nessy Numbers). If I click into some of the tabs at the top (not shown in the screenshot), I can examine every concept that was taught and mastered. (AM and PM; second, minute and hour, and even a 24 hour clock)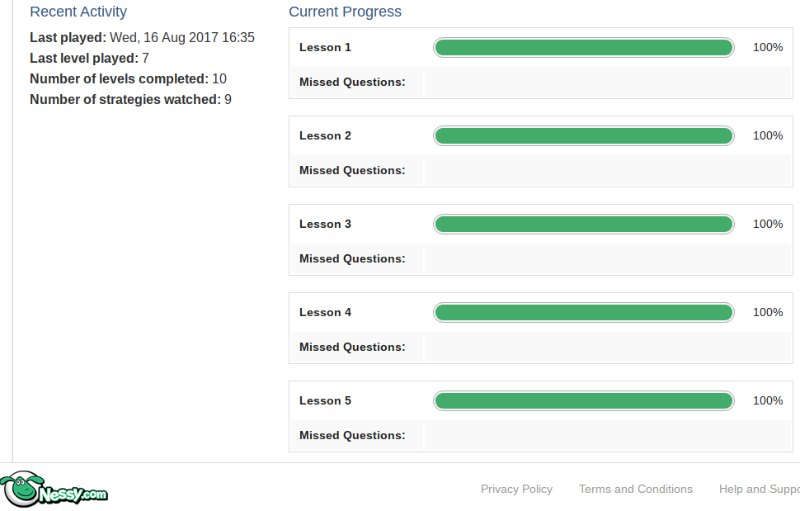 Meanwhile, pulling up the Nessy Reading and Spelling Report gives you some different information. There are sections that break things down very specifically, even going over words learned.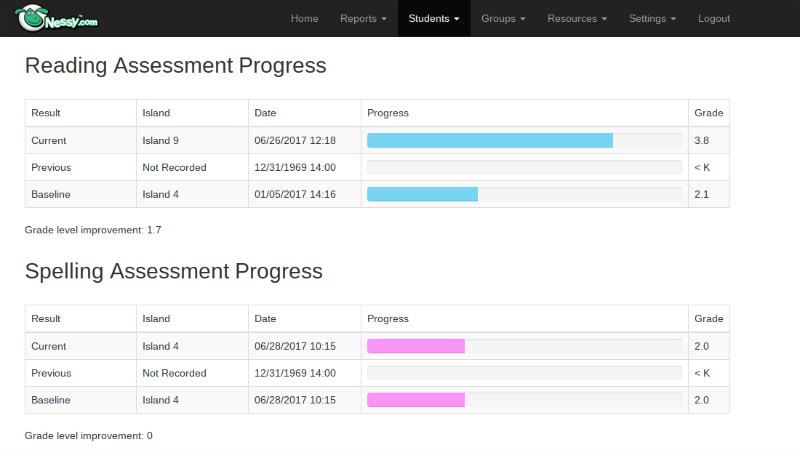 This section pictured is the meat and potatoes of what I wanted to know. My son's reading level back in January was 2.1 (second grade, first month). The reassessment in June was up to almost a 4th grade level. Hooray! Spelling is still a stumbling block, but we're working on it.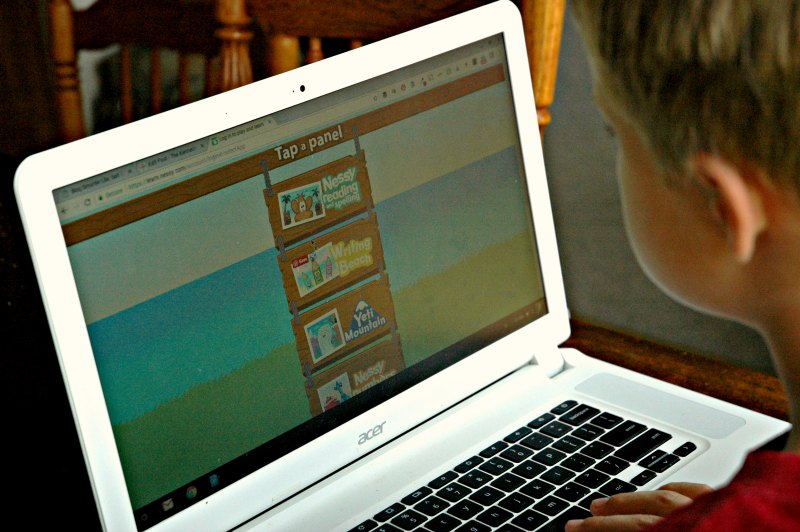 How Will Nessy Fit into Our Budget?
Our budget is stretched p-r-e-t-t-y thin, with five children still at home, and the oldest applying to law school. I understand. Extras in your homeschool can be pricey, and you want to know that your money is being well spent. I'm in the same boat.
The Nessy Parent Pack (includes 1 student license to Dyslexia Quest, Nessy Numbers, Nessy Reading and Spelling, and Writing Beach – plus the Dyslexia Explained handbook) costs $130 per year. Break this down per month, and it's around $11. (two trips to Starbucks at last count)
Nessy Reading and Spelling runs $12 per month, per student, or $100 for a yearly student subscription.
Nessy Learning has teamed up with me to offer readers a discount code for these products that we love.
If you want to go all in, and experience the Parent Pack, you can save 15% with the code PPBLOG15. (brings your cost down to $110.50 per year)
Only need Nessy Reading and Spelling? Use code NRSBLOG15 (Brings your cost down to $85 per year).
If you're purchasing a monthly subscription, the code is only valid for the first month. Your best bet? Use the discount code for a year long subscription.
Coupon codes expire 10/16/2017.
Not sure if Nessy is for you? Grab this free 7 day trial of Nessy Reading first.
You can keep up with all of the Nessy Learning news (including their SUPER FUN Nessy Typing) by following them on Facebook, Twitter, Pinterest, YouTube
Have you tried online games to help your struggling reader? Tell me all about it in the comments!