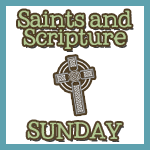 1 Timothy 2:9-10
I also want women to dress modestly, with decency and propriety, not with braided hair or gold or pearls or expensive clothes, but with good deeds, appropriate for women who profess to worship God.
1 Timothy 4:12
Don't let anyone look down on you because you are young, but set an example for the believers in speech, in life, in love, in faith and in purity.
In a hyper sexualized society, it almost seems counter cultural to be modest.Trying to shop for clothing becomes a chore, and it's enough to leave a mother and daughter in tears. Decent role models for teens appear to be few and far between, with every fresh faced star succumbing to the pressure to show it all off, all the time.


I first became familiar with Pure Fashion after I heard about it on a Faith and Family Live podcast. I was thrilled after researching it a bit more — the premise is to shore up our young women's self esteem, teach them to love and be true to themselves, and act as Models of the Great Designer. They hold a Fashion Show at the end of the program, to model clothes that are trendy, but modest.
Abby will be in the show today, and I'm excited for her to be a part of a program that I feel teaches such an important message. It's going to be a busy day for us, since she has a performance with the Louisville Youth Choir that evening as well!
Today's young women face pressures from all around — peers, teachers, and family. Let's do our best to try and be supportive — focusing on their positive attributes,and help to guide them gently toward their bright futures.












St Aloysius Gonzaga is an Italian saint, born in the 1590s, and was destined for military life, since his father was in service to Phillip II. This was not to be, as by the age of 9, Aloysius had decided on the religious life, and took a vow of perpetual virginity. At the age of 18, he joined the Jesuits, after years of discussions with his father. He did not live a long life, succumbing to the plague at the age of 23. He is known as the patron of Catholic youth,familiar with many of the challenges that today's young people face.


Join in, and link up to your own favorite stories!