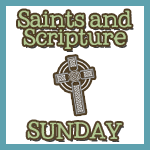 Titus 2:3-5
Likewise, teach the older women to be reverent in the way they live, not to be slanderers or addicted to much wine, but to teach what is good. Then they can urge the younger women to love their husbands and children, to be self-controlled and pure, to be busy at home, to be kind, and to be subject to their husbands, so that no one will malign the word of God.
Grandmothers are an astounding breed of people.
I'm blessed to have two amazing grandmothers.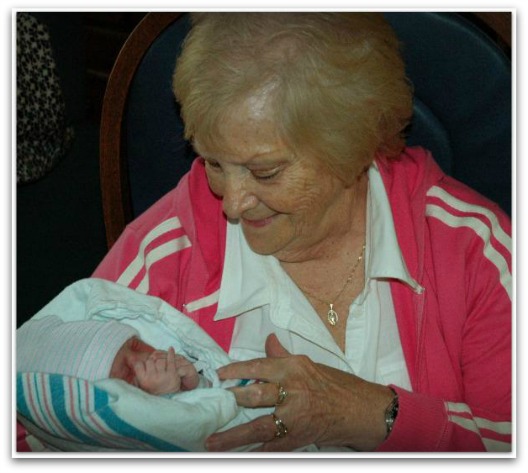 They both grew up in the country — it's no wonder to me that as I get older, I long for a farmhouse, with plenty of room for my children to roam. Both have AMAZING work ethics — often working two or more jobs to support their families. Both suffered losses – a child, a husband, a grandchild, and bore their suffering and grief with unwavering strength.
Both are strong, sassy women and passed it my way. I've got a sharp tongue and a penchant for a witty response. I haven't inherited my Granny's sewing skills, but I can be a decent cook when I give it a whirl.
I've looked to my grandmothers for support and guidance, and have gotten immense amounts of love along the way. I'm very similar to these wonderful women — I'm hoping to pass some of my positive traits to my grandchildren one day.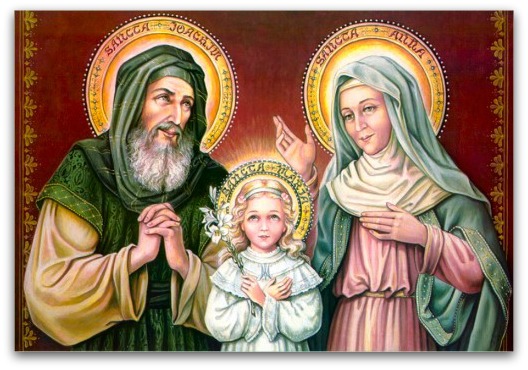 As the grandmother of Jesus, Saint Anne is often revered by mothers, as well as those searching for a spouse. What we know of St Anne is limited – she is not mentioned in the Bible, but mentioned in the apocryphal works.
Legend tells us that Anne and Joachim waited many years to have a child. They were so thankful to have been blessed with Mary that they dedicated her in the temple at a very young age.
I picture her as I see my own grandmothers. Imagine her, visiting Mary, and perhaps helping out with raising Jesus. It's easy for me to picture her laughing at a young Jesus' smile, or marvel at how fast He was growing. I can see her giving Mary support, answering questions any new mother would have with patience and love.
How do you relate to your grandmothers? What have you learned from them? What do you hope to pass on to your own grandchildren?
Looking for more faith filled posts? You'll find me visiting Soli Deo Gloria,Jump Tandem,Scripture and a Snapshot, Sunday Snippets, Spiritual Sundays, Hear it on Sunday, Playdates with God,Titus 2sday,Gratituesday,Word Filled Wednesdays, Walk With Him Wednesdays, iFellowship, and Good Morning Girls.