In my life this week…

It's Baptism day! IT'S BAPTISM DAY!
Can you tell I'm a little excited?
We were on tap to have Maeve baptized back in the summer, but she got sick suddenly, and we had to postpone. We're back on schedule today, with my favorite priest in the whole wide world.
Rumor has it that in this parish, babies are baptized in just a diaper. Awesome! Everyone will get to see her big sumo wrestler thighs!
What's working/not working for us…
Working for us — following through with loss of privileges has motivated Rachel much more than any yelling I could have done. All week, she's gotten her work done right around lunchtime. I've tried to tell her all year that this was possible, but she had to figure it out on her own. Now, she has the entire afternoon to play.
Not working for us — Maeve's aversion to naps longer than 30 minutes. Argh! She sleeps well during the night, but will have episodes during the day where she is grumpy and clingy, but refuses to go to sleep. I don't have the luxury of taking a nap with her, so we press on. Argh.
In our homeschool this week…
I can't say enough good things about our curriculum. A classical curriculum may seem dry and boring at first glance, but my children are retaining so much more than I ever imagined. It's fun to watch them soak up things like little sponges, and whirl off on a tangent when something strikes their interest.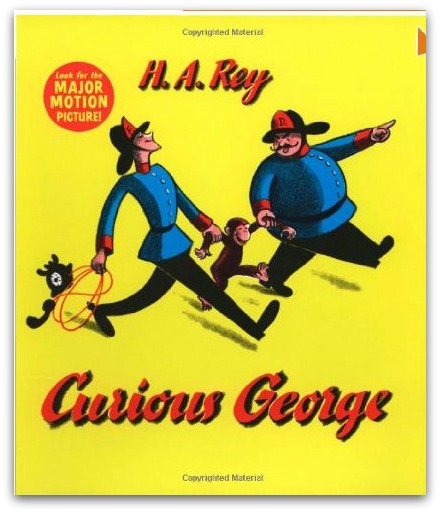 Last night, while reading Curious George, we somehow started talking about icebergs and the Titanic (a topic that totally fascinates me!) I need some resources to explain icebergs to children, and I'd LOVE a Titanic movie geared for kids.
Rachel just finished Winter on the Farm, one of the My First Little House Books series, and loved it. I enjoy trying to explain how things were so very different then, and the books make her imagination come alive.
We also read The Caboose who Got Loose – which was a nice reminder for me and the children to be satisfied with where you are in life.
Helpful homeschooling tips or advice to share…
I love collecting all the printables I see all over the place — I'm not skilled in creating printables, so I tend to download them as soon as I see one that might be appropriate for us in the near future. I have them everywhere – on my desktop, in Google Docs, on my iPad, in Evernote … I really don't have any idea what I have or where I have it stored.
How about something simple? Box gives you 10GB of free cloud storage which will sync with your desktop as well. You're able to access your files anywhere you have internet access. Hooray!
I'm cooking ….
Nothing extraordinary, with the picky eaters around here. We live on chicken nuggets, mild chili (more like Hamburger Helper), quesadillas and Pigs in a Blanket. I made baked potatoes earlier this week (YAY!), and had to beg the children to try them. I give up.
Things I'm working on…
Finishing up gift guides for everyone in the family this week, and will be publishing them just in time for Black Friday shopping. These are a part of my Fabulous Forty series. I'm celebrating my birthday for the next 6 months!
I'm also trying to figure out my new fangled phone/tablet – the LG Intuition. As part of the Verizon Midwest Savvy Moms team, I'll be testing this device out for the next few months. I'm in LOVE with my Samsung Galaxy S3, but who knows? I just might love this Intuition even more!
A photo, video, link, or quote to share…

More interviews with Rachel … and Maeve joined in this week, too.
For more Quick Takes, visit Conversion Diary, join in with other homeschool moms at iHN, talk about big families with Jammeril at Big Family Friday and share your week with Kris for her Weekly Wrap Up.