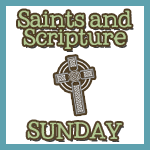 "Behold, I am going to send an angel before you to guard you along the way and to bring you into the place which I have prepared."
Exodus 23:20
This is a busy weekend in my beloved Catholic Church, with angels and life in every stage being celebrated. October 2nd marks the Memorial of the Guardian Angels, when we stop to recognize those servants of God assigned to assist us here on Earth.
In the Kennedy household, I'm very thankful for our Guardian Angels. They frequently work overtime helping to keep the Kaboodle, who know no fear, safe from harm. There are many variations of the Guardian Angel prayer, but this is the one we teach our young charges.
Angel of God,
my Guardian dear,
to whom His love
commits me here,
ever this day (or night)
be at my side,
to light and guard,
to rule and guide.
Amen.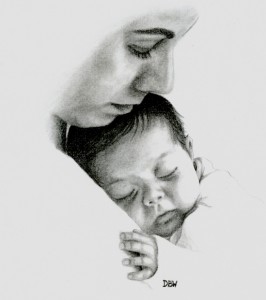 In Archdioceses across the United States, this is also Respect Life Sunday. We are called to remember that 'every person's a person, no matter how small". Our pro-life organizations need our help, with financial commitments, prayer, and volunteer time year round, not just for one weekend.
Join in, link up, and let me know how your Sunday is going!