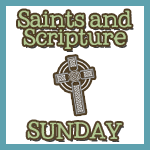 2 Corinthians 9:15
Thanks be to God for His indescribable gift!
As we move swiftly toward Thanksgiving, it's natural that my thoughts center around being thankful for the numerous blessings in my life.
My family: my wonderful husband and children – you all make me a better person, day after day.
My faith: By studying my faith, my love for my Catholic Church has grown even stronger. I'm also very cognizant and thankful for the freedom to worship the way I choose.
My friends: always supportive, through thick and thin – here's hoping that I'm as much of a support system to you as well.
Before carving the turkey and shopping this week, be sure and stop to appreciate the little things in your life. Instead of complaining about the pile of laundry, be thankful you have clothes to wear. Grumpy that the house is dirty? Give thanks that you have a home in which to live. Children making you crazy? (this would be me) Be thankful you have children – there are many women in the world who desperately want to be in your shoes. You get the idea.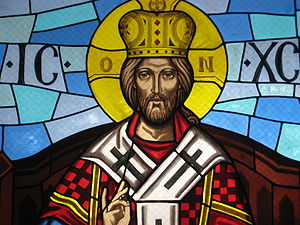 This Sunday marks the celebration of Christ the King, right before we proceed into Advent. This feast day was instituted by Pope Pius XI in the 1920s, when secularism was on the rise. At this time, many Christians were doubting Christ's authority, as well as the Church's role. Sound familiar?
Celebrating this feast day immediately before we move into Advent is a powerful reminder to place Christ in His proper role in our lives, then to prepare our hearts for Him.
How's your week shaping up? Be sure and leave a comment to share with others.