We've been having so much fun around here making Christmas crafts! I love making this sweet Christmas wreath craft with my kids, since we can put them on our tree, give them to grandparents as gifts or even put them on packages for decoration!
After we cleaned up from our Christmas Wreath Cupcakes, my kids wanted to make some ornaments. This idea is quick and fun, even for a craft challenged momma like me.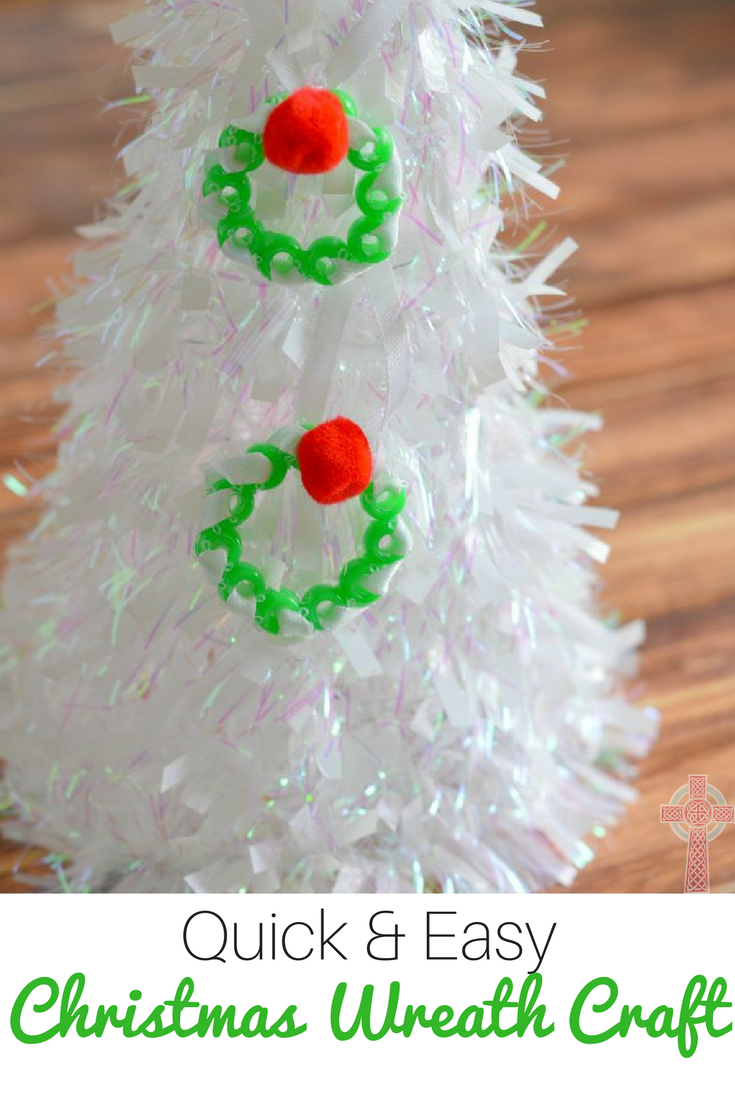 Easy Christmas Wreath Ornaments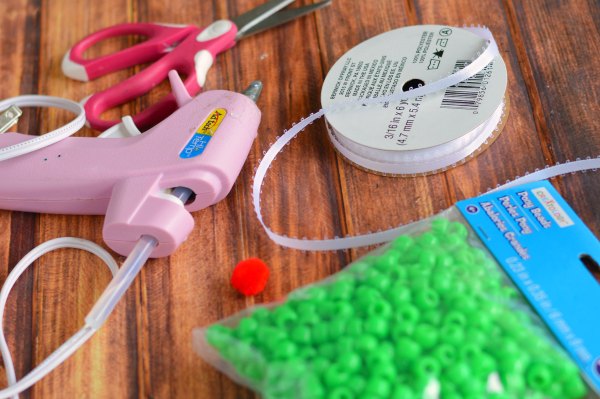 Supplies You'll Need for this Christmas Wreath Craft
Green pony beads
Red pom poms
Glue gun
White Ribbon
Clear a space on the table to work, and get out your green beads. (If you've got little ones who can't be trusted, set them up with a toddler friendly activity)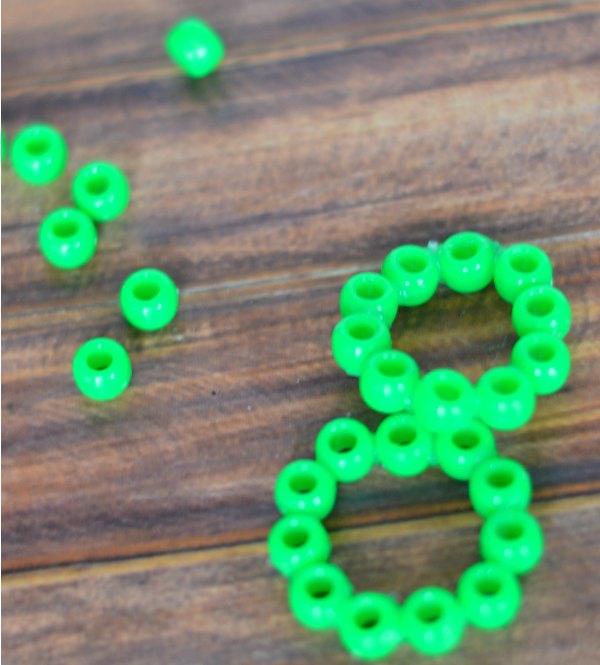 First, make a circle with green beads. Working with the glue gun, gently squeeze a small dot of glue and begin attaching the beads together. Older children can do this on their own, but you'll have to teach them how to be careful with the glue gun! (It's easy to get burned!)
Once you've made your circle, it's time to decorate it with your ribbon. We used white, but I'll bet silver, gold or red would be pretty as well.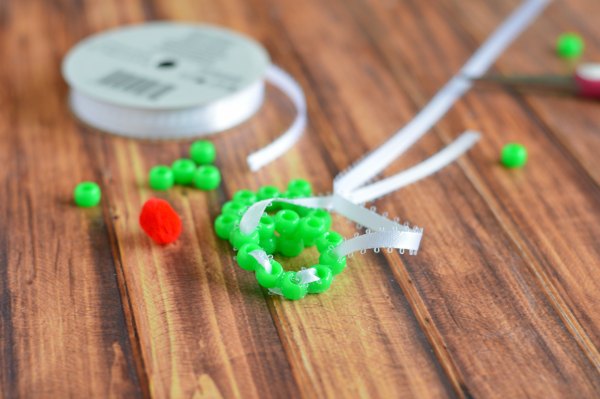 Weave your ribbon in and out of the pony beads. This is great for little ones to work on their fine motor skills! We were even able to let Maeve help, once she got the hang of it.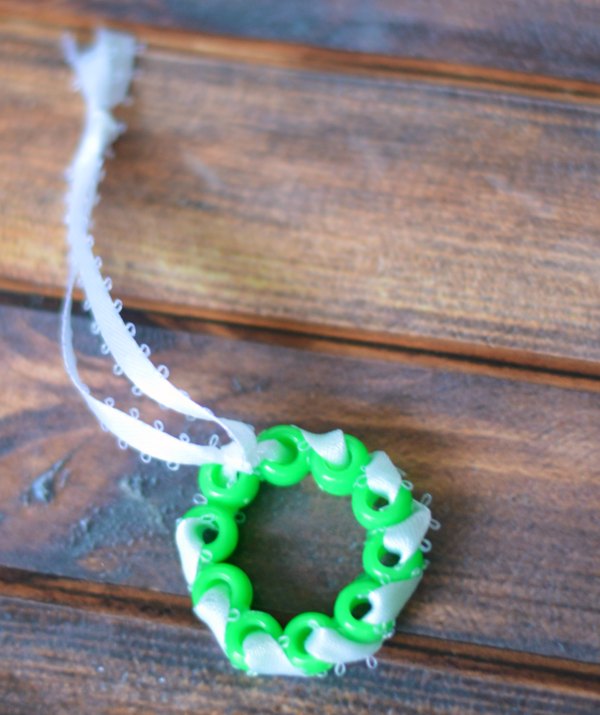 When you've worked your way all around the wreath, make a knot and a small loop. (this will help you hang your wreath on the tree or gift).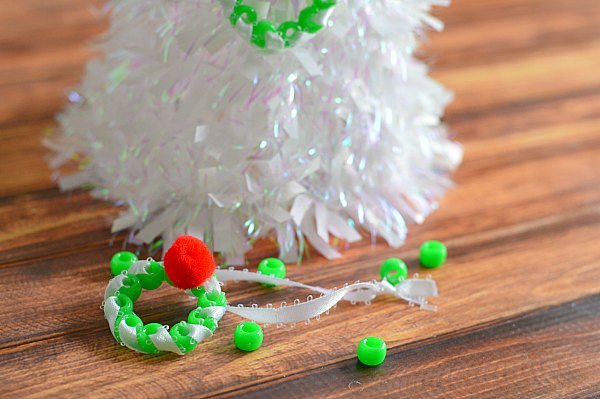 Finally, glue your red pompom on top to finish your wreath!
Don't miss our Advent crafts for kids as well as our other ideas for Christmas crafts. You've still got plenty of time to celebrate this wonderful season. Have fun and make some memories with your children!