It's been about 15 years since I partied on New Year's Eve. Between my work schedule as a nurse and six children to chase, a raucous celebration isn't high on my priority list.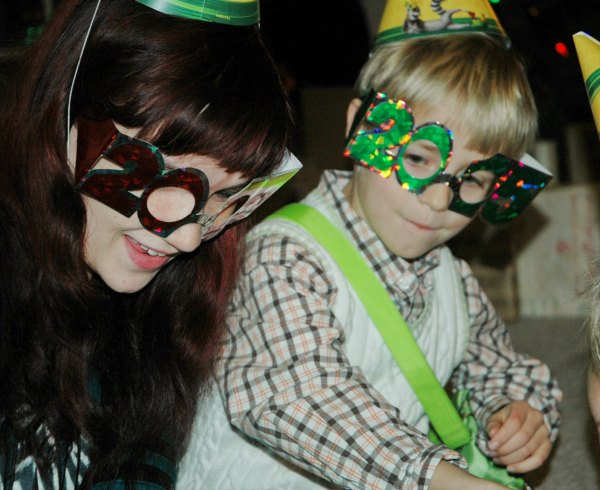 These days, we celebrate holidays as a family. You'll find us ringing in the New Year all week long in our own special Kennedy style. We're planning on reading lots of great New Years books, wearing our 'happy party' hats and snuggling together as a family to enjoy some family friendly shows.

My kids have been excited about getting to stay up late to watch the ball drop (I'm on call, so I'll be heading off to bed early!). They've also had a blast blowing up balloons and playing with noisemakers in preparation for the big day.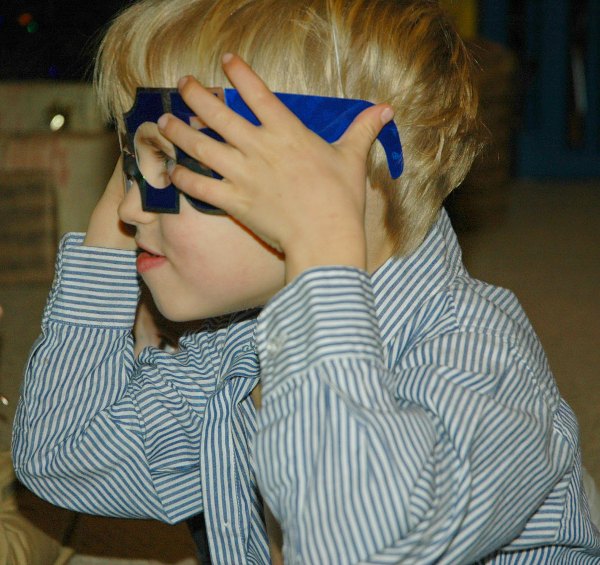 I love the nostalgia of New Year's Eve, thinking about how our family has changed and grown, and what promises tomorrow may bring.
In between playing with all of our new Christmas toys and making more Christmas crafts (remember, Catholics celebrate the Christmas season all the way through Epiphany!), we're also enjoying snuggling up on the couch to read.
Take a look at this collection of kids books for New Years.
Our Favorite Kids Books for New Years
The Night Before New Year's: This looks a lot like my house — party hats and balloons, but little ones who get sleepy long before the ball drops!
P Bear's New Year's Party: Practice counting AND telling time as you read this book to your little ones.
Squirrel's New Year Resolutions: Are you making New Year's resolutions this year? You'll enjoy Squirrel's story.
Shante Keys and Black Eyed Peas: Growing up in the South, black eyed peas on New Year's Day is a tradition. My kids laughed at me, since I've never eaten this traditional New Year's food!
Happy New Year Everywhere!: Learn about New Year's traditions all over the world.
New Year's Day: We discussed the history of New Year's Day with this book.
New Year's Day: Rookie Read About Holidays: More exploration of how New Year's is celebrated in other parts of the world, in an easy reader style.
New Clothes for New Year's Day
: Although this book discusses the Lunar New Year, it's still a fun read about other customs and traditions.
Happy New Year, Corduroy!:
This book was especially for Maeve, even though my 'big' kids love Corduroy, too!
After we finished with our read aloud time, I chatted with my children about New Year's Eve and New Year's Day. I wanted a way to capture their sweet spirits today, knowing I'd enjoy looking back in years to come.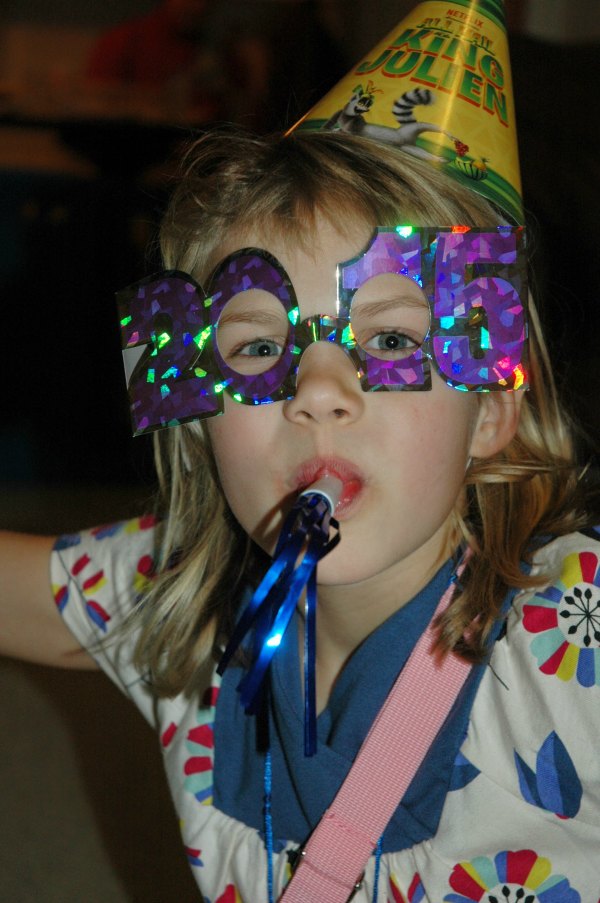 Brett and I decided on a video interview. I created some prompts and surprised them by whipping out the video camera for a little fun.
I told the kids to act natural ….. so what you see is what you get.
Even Abby joined in the fun.
Want to challenge your kids with these fun prompts? I've collected some of our ideas here, in a handy printable.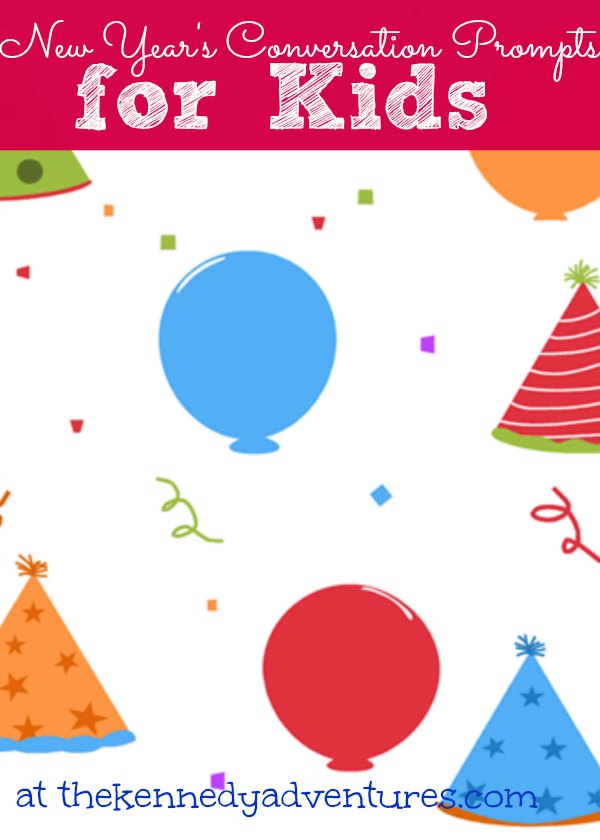 As we wait for the clock to count down, we'll be cooking serving up one of our favorite dishes, a Taco Ring, along with one of our favorite desserts – Mexican Wedding Cookies! Yum!
While Brett and I are busy in the kitchen making our Mexican New Year's feast, the littles plan to laugh it up with their newest favorite Netflix original show.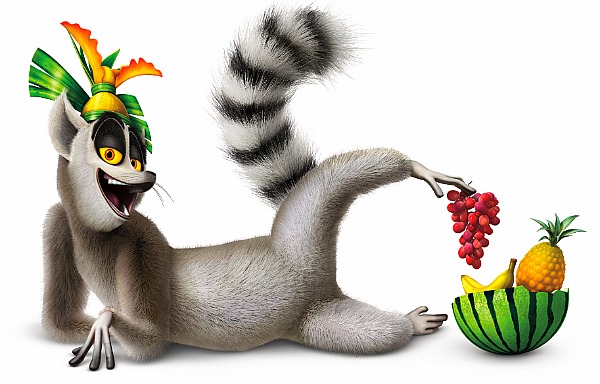 Have you seen All Hail King Julien? The crazy lemur from Madagascar is back, along with his friends Mort and Maurice. My kids love to dance around the living room in King Julien style.
I'd love to hear how you and your family will be celebrating the New Year. Share your best tips in the comments!
For more great ideas for the New Year check out: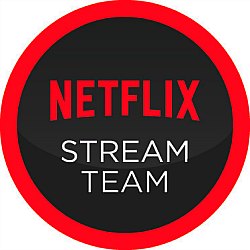 This post is brought to you by Netflix. I'm a proud member of the #StreamTeam and love showing you how we use Netflix in our home.