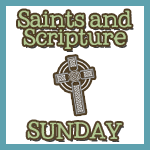 1 Thessalonians 5:11
Therefore, encourage one another and build up one another, just as you also are doing.
Thanks to my friend Angie, I recently devoured a book that has helped to change my understanding of my husband, and will help to understand my sons as they grow.
My marriage is not without faults, but out of love and respect for my husband, you won't see those discussed here without his permission. If you read of our struggles,they will be presented in a manner respectful to both of us. One of my greatest challenges as a Christian wife is to build him up,not to tear him down.
Feldhahn's book is a quick, easy read, and full of useful caveats to better understand some of the 'whys' behind your favorite man. It put some of the most intense needs of men in a light that we can understand, and challenges us to meet those needs each and every day. It's helping me to relate better to my husband, and comprehend what he needs from me.
For a model of a Christian wife, I've spotlighted St Monica before. Most often, however, I turn to Mary as my go to girl for how to be a wife. I try to remember her kind and gentle spirit, and hold this prayer as one of my favorites.
Marriage Prayer
Lord, help us remember when we first met and the strong Love that grew between us.
To work that Love into practical things so nothing can divide us.
We ask for words both kind and loving, and for hearts always ready to ask for forgiveness as well as to forgive.
Dear Lord,we put our marriage into your hands.
We pray this Marriage Prayer in the name of Jesus Christ,Amen
Do you have other marriage books that helped you tremendously? Join in and share with us!