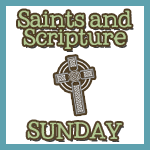 John 6:48
I am the Bread of Life.
Since I've been on maternity leave this summer, I've been able to get to Mass a little more often on the weekends. Yesterday, all the 'big kids' were gone to a birthday party, so Brett and I were able to go to Mass with Maeve. (piece of cake compared to wrangling the older members of the Kennedy Kaboodle!)
I was excited to see my favorite deacon on deck to give the homily. I settled in, rocking a sleepy baby while I listened.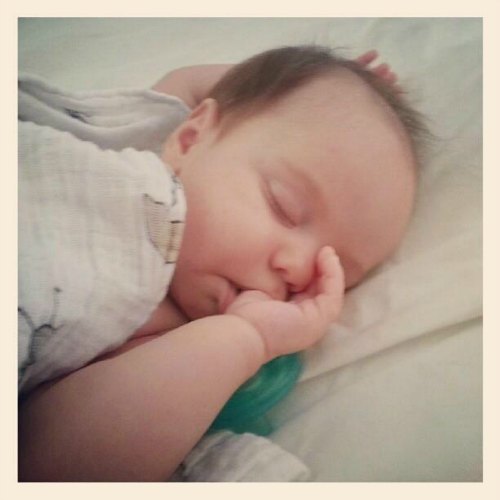 Deacon Gerry will often use his homily to link the Gospel readings to events in his own life, and today was no exception. He reflected on his childhood, and talked about the feasts at his grandparents' home for holidays. He told us about going to church with his grandfather and the great joy he experienced when he was able to finally receive the Eucharist.
In our Catholic faith, we believe that Christ is truly present in the Eucharist – and we are blessed to able to be fed each time we come to Mass.
Deacon Gerry mentioned a marvelous point. If we're fed by the Eucharist every time we come to Mass, whose fault is it if we're still hungry? Are we not being fed often enough? (do you need to get to Mass more often?) What are you doing with the food God gives you?
A variety of opportunities are falling into my lap. I can't help but think that God is opening doors for me – it's time for me to look, listen, and let Him lead.
Thank you, Deacon Gerry, for today's marvelous food for thought.

Looking at our liturgical calendar, it's a powerhouse week. St Maximillan Kolbe's feast day is Tuesday, right on the heels of The Assumption. It's a Holy Day of Obligation for us – don't forget to carve out time for Our Lady!
Looking for more faith filled posts? You'll find me visiting Soli Deo Gloria,Jump Tandem,Scripture and a Snapshot, Sunday Snippets, Spiritual Sundays, Hear it on Sunday, Playdates with God,Titus 2sday,On Your Heart Tuesday,Domestically Divine Tuesdays,Gratituesday,Word Filled Wednesdays, Walk With Him Wednesdays, iFellowship, and Good Morning Girls.