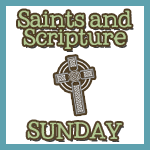 Psalm 72:12
For he delivers the needy when he calls, the poor, and him who has no helper
Every year, before Advent, I say, "I'm going to take the children, and do some service work!" Noble idea, but one that generally fails to come to fruition.
Can you imagine my Kennedy Kaboodle at a soup kitchen? They would have it demolished in the time it took me to serve dinner. What about donating toys to the needy? I can barely get Rachel to help pick up her toys at home, much less find some to give away.
Instead, I think I'll try some ideas that are a little less lofty …. like passing some clothing on that my young ones have outgrown, cooking for my family (twice this week!) or trying to meet up with my oldest daughter for coffee. By starting small, I'm hoping to move on to things that will feel like they are making more of a difference in people's lives.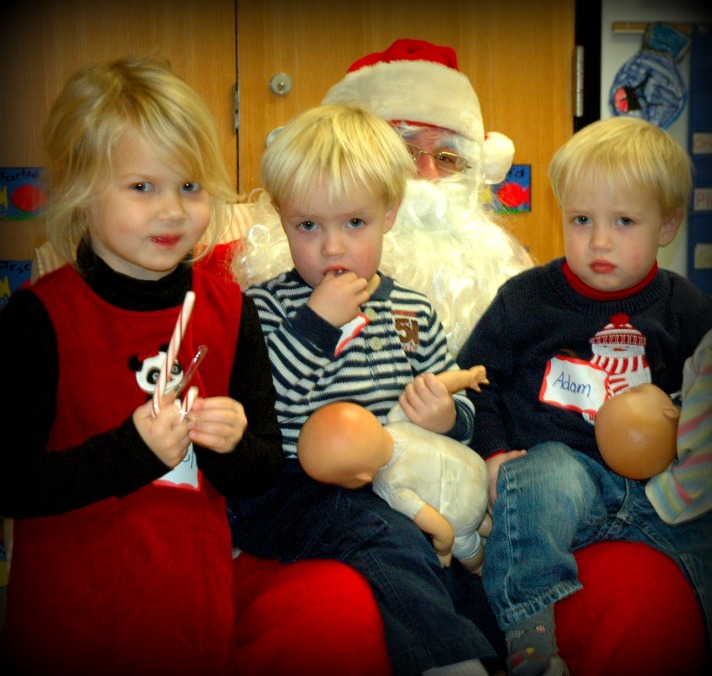 The Kennedy Kaboodle …. the boys are so happy with Santa!
Looking for a new tradition in your family? This week marks the feast day of St Nicholas, loved all over the world. Historically, all we know is that Nicholas was a Bishop in the third century. From a wealthy family, he used his entire inheritance to serve the poor and needy. There are many stories and legends about his great generosity and desire to help the downtrodden.
Many thanks to the Saint Nicholas Center, where you can find loads of printables and craft ideas to help your family celebrate St Nicholas Day, on December 6th.
It's a busy liturgical week – don't forget the Feast of the Immaculate Conception will be on Wednesday. We commemorate the creation of Mary's soul, free from original sin.
How's your Advent shaping up? Leave a comment, and let me know how things are going in your neck of the woods.