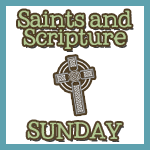 He makes the whole body fit together perfectly. As each part does its own special work, it helps the other parts grow, so that the whole body is healthy and growing and full of love. Ephesians 4:16
Being a nurse, good health is something that's been important to me for years. As I've gotten older, I've learned that it's not just avoiding fast foods, or lifting weights. Good health looks at body, mind and spirit – a wholistic approach.
For me, if I improve in one arena, I tend to gravitate toward seeking help in others. In becoming a runner, I have a lot of time in solitude. Exercising my body sends more blood to my brain. This helps me with my creative spirit, and also rids me of anxiety and frustration. There's no doubt in my mind that consistent exercising makes me a better wife and mother, on a million different levels.
During the months I've spent with my therapist, I feel like I'm finally getting comfortable in my own skin. Instead of fighting my personality traits, I'm embracing them. Learning more about myself and taking care of myself emotionally certainly has a synergistic effect on those around me. I have more mental energy, which in turns increases my physical stamina.
Emotional stability helps me to comprehend the importance of time with God. If I'm only approaching Him in crisis mode, things are skewed. I'm missing out on a whole other level of love and understanding. Imagine only talking your husband when you needed him to fix something. It's safe to say that there wouldn't be much of a relationship there. I try to aim my prayers to be conversational. I ask God for help when I need it (a LOT!) and I'm sure to thank Him for my abundant blessings.
Do you have trouble achieving balance with your health? What areas are more difficult for you?
Thanks to all of those who participated last week! I'm slowly making my way over to see everyone.
New participants are always welcome! Link up your post, grab a button, and join right in the fun!