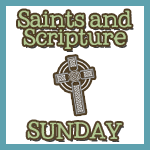 Ephesians 4:22-24
Put off your old nature which belongs to your former manner of life and is corrupt through deceitful lusts,and be renewed in the spirit of your minds, and put on the new nature, created after the likeness of God in true righteousness and holiness.
My Ash Wednesday didn't exactly go as planned.
Suffering from the sinus infection that will not end, I missed the Masses held during the day. We packed up after dinner and headed to Mass at 7 ….
If you follow me on Facebook, I alluded that it did not go well. I was frustrated, didn't feel up to par, and very disappointed that things didn't go as planned.
I was reminded by my dear friend Lisa to 'begin again' and go a little easier on myself. Reading through blog posts and tweets of my fellow Catholic mothers made me realize that there were quite a few of us who struggled to get our Lenten season off to a stellar start.
As I've gotten older, I've moved away from giving things like chocolate or cokes up for Lent. Instead, I try to focus on things to improve myself, to move a little further down the path of where God wants me to be.
Here's the plan for this year:
— less yelling and cursing (no worries, closest friends. I'm not hitting this one out of the park yet)
— Weekly Adoration
— One Daily Mass during the week
— More spiritual reading (you can see my reading list here)
— Starting my day off in prayer
Let's hear from you – how's your Lent starting off?