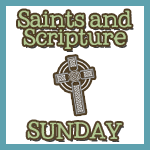 Philippians 2:4
Let each of you look not to your own interests, but to the interests of others

I've been a nurse for almost twenty years. (18, to be exact.)
Seriously.
The ability to care for others comes easily for me. While friends of mine struggled through nursing school, I found it easy. Well, the nursing classes were easy for me. Philosophy was a totally different story!
I didn't have any career counseling that led me to consider nursing — it just sounded like a good idea. Looking back, there's nothing else I would have considered, except teaching.
That irony is not lost on me — I've come full circle, and enjoy teaching Rachel, more than I ever dreamed.
Much like being a wife and mother, there's no doubt in my mind that nursing is the career that fits me. It's comfortable, I'm confident in my abilities, and it's flexible for a woman who wants to spend as much time with her family as possible.
My husband's career path is a different story.
Since college, he's had a long and varied career in finance and real estate — banking, loan officer, appraiser, realtor and everything in between.
Recently, my husband made the difficult decision to make a major change in his life. He's leaving behind the roller coaster real estate world for something more stable.
He's currently studying his first semester of anatomy, with long range plans of applying to a local nursing program in the fall.
He's having a ball learning new things, and I couldn't be prouder of him. He's sticking his neck out, leaving his comfort zone, and tackling a whole new challenge with gusto.
I have the utmost confidence in him — and know that he's going to be a marvelous nurse. He's much more kind and patient than I am – skills that will serve him well in his future profession.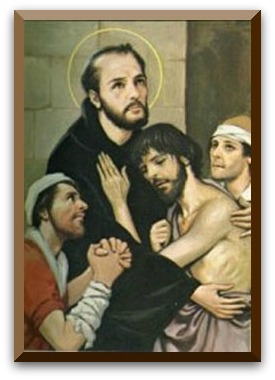 I'm praying for him this week especially, since he has his first test. I'm giving a special nod to one of our many patron saints of nurses, Saint John of God.
In reading his story, I immediately noted a characteristic we share — being impulsive. At age 8, after hearing tales of adventures in new worlds, he ran away with a priest and never saw his parents again. (I can't imagine how horrified his mother must have been!)
Later, he joined the Spanish Army to fight against the French, then against Moslem invasion. He tried to seek out his parents after serving as a soldier, but sadly, they had died during his absence. He planned to head to Africa to ransom Christian captives there, but changed his mind when he met a family being exiled to Africa. He volunteered to be their servant, caring for them in Africa.
He headed home to Spain and became a traveling bookseller after he discovered how much joy reading brought to him. After hearing a sermon from John of Avila, he gave away all of his books and money. His friends thought him mad, and had him committed to the local asylum. After serving 40 days there, he was released, and began his own hospital, especially for those who received bad treatment at other institutions.
His unique style makes me think — do I act on my thoughts to help others, or do I talk myself out of it? What about you?
Thanks for stopping by today! Have a Saint and Sunday Scripture post you'd like to share? Link up below, so we can learn from you.