Today, we're talking about non candy Halloween treats for kids. Join in and share your favorite ideas!
In our house, we try to keep candy to a minimum. My kids don't need the sugar rush, and I don't need the extra temptation for my sweet tooth.
During the Halloween season, our children have loads of activities and opportunities for receiving candy. There is an annual trick or treat at the zoo, trunk or treat with our granny, various Halloween parties and more, all before the big day.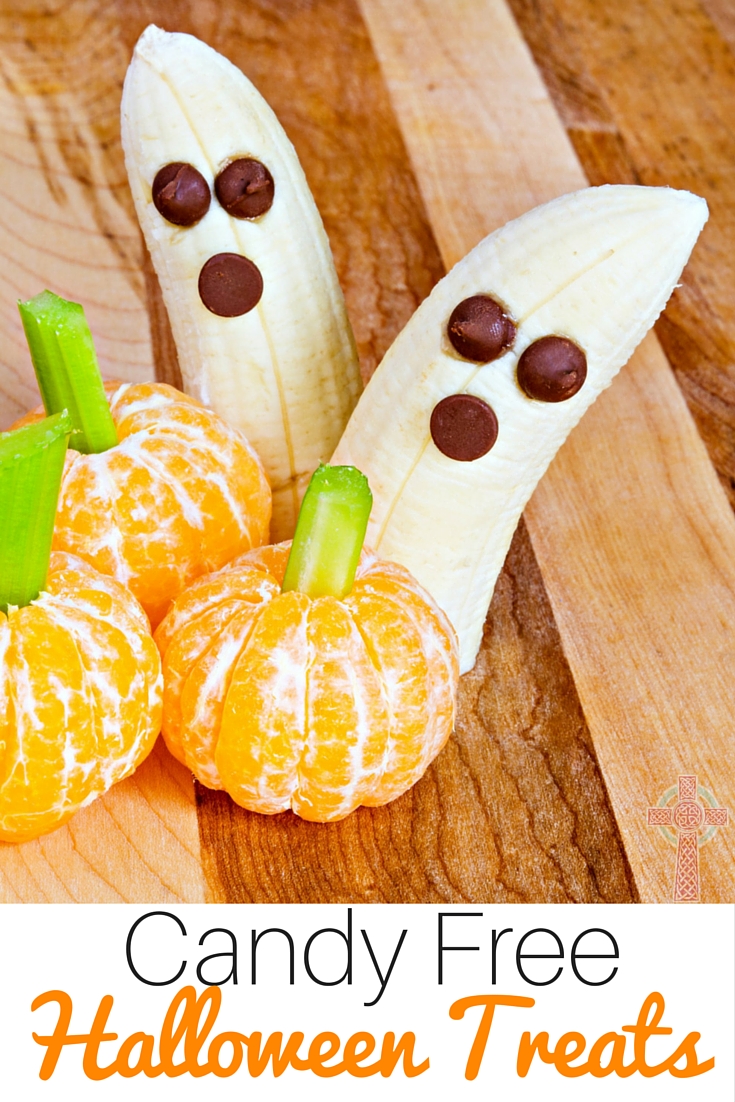 Are you looking for ideas for your Halloween activities that DON'T involve candy? I've compiled a list of non candy treats and fun things to share during trick or treating, as well as holiday parties.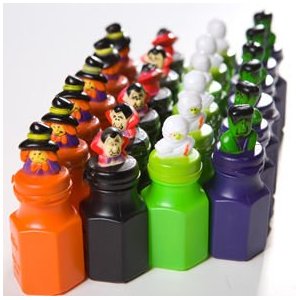 I don't know any children who don't LOVE bubbles! These party favor sized bubbles would be perfect to hand out.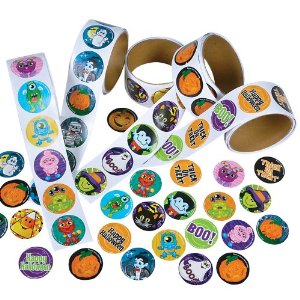 Add these fun Halloween stickers to any goody bag for a sugar free treat.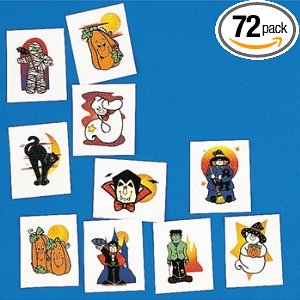 My children are obsessed with temporary tattoos – I use them in my house for a reward for chores.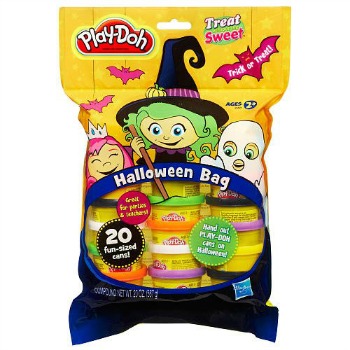 I'm a fan of home made play dough, instead of store bought. If you have time, check out this recipe for homemade play dough. If you're in a rush, you could grab these party sized Play Dohs in fun Halloween colors.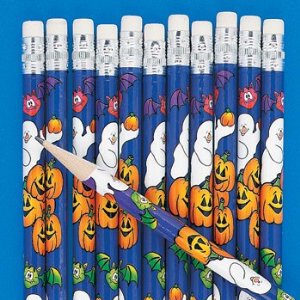 My daughter loves seasonal Pencils — we always hand them out for holidays like Halloween, Christmas, Valentine's day and Easter.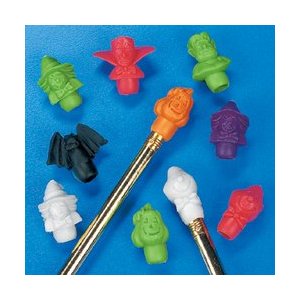 6. Erasers
These are the perfect pair with decorative pencils. You could go with these character pencil toppers, or mini erasers. (Caution for kids under age 3)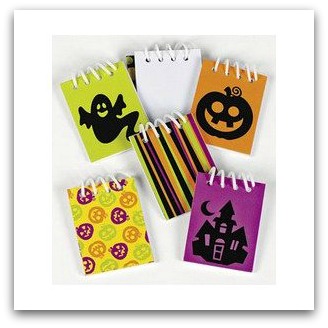 Let kids take notes or doodle with these mini note pads.
Fall nights are cold … Warm up your little ones with some hot chocolate packs to take home.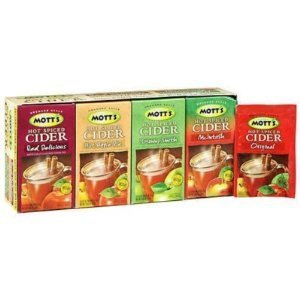 Not a fan of chocolate? Try some hot apple cider.
Satisfy salty cravings with crackers or pretzels.
What did the baby corn say to his mother?
Where is POP CORN?
Hand out popcorn that kids can pop at home, or treat them to specialty popcorn.
All those crackers and popcorn will make folks thirsty! I love the idea of wrapping them up like little mummies!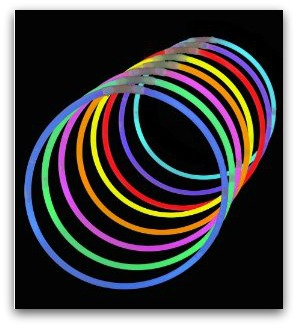 Kids will love these fun glow necklaces to wear on Halloween night!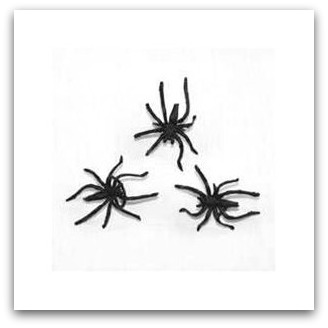 Hand out these spider rings for a treat and a scare!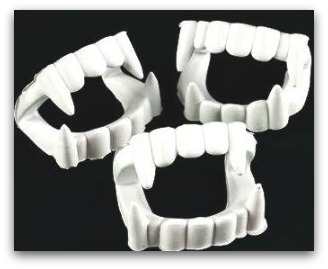 Have little vampires visiting your porch? Send them on their way with a set of teeth.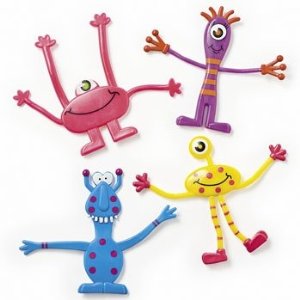 Treat your visitors to these bendable monster toys.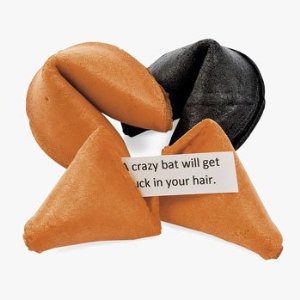 Having a Halloween party? Hand out these ghoulish treats.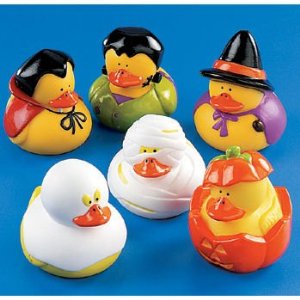 Keep the kids occupied in the tub with these Halloween rubber ducks.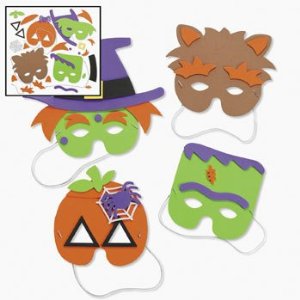 If you're having a party, these mask crafts would be a hit.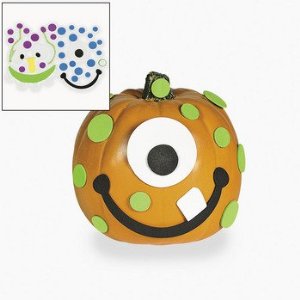 Love decorating pumpkins, but hate the mess? Try out these foam stickers instead.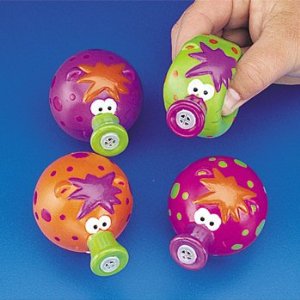 Make some noise around your house with these monster squeakers.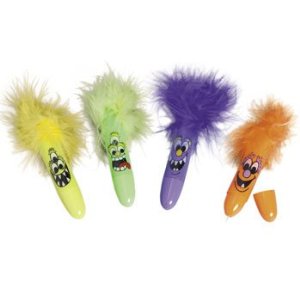 Add these monster pens to your collection – your kids will love drawing with these!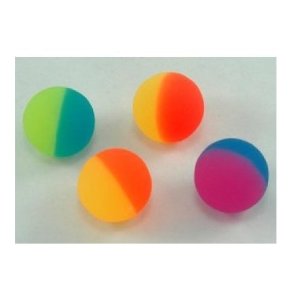 Watch your head – these balls really bounce high!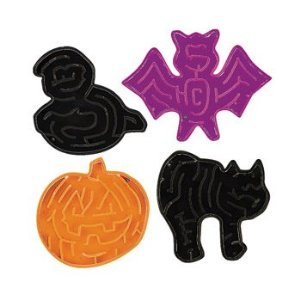 Children can work on their hand-eye coordination with these fun Halloween maze puzzles.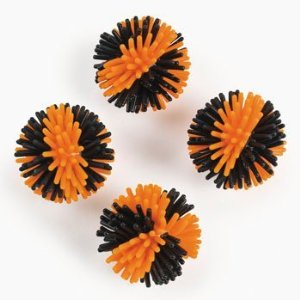 Kids of all ages will love these fun porcupine balls.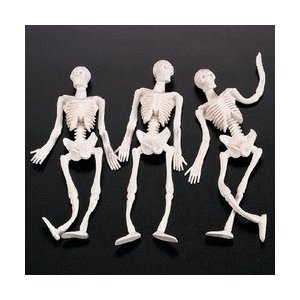 Learn a little about the physics of stretchy plastic with these skeletons.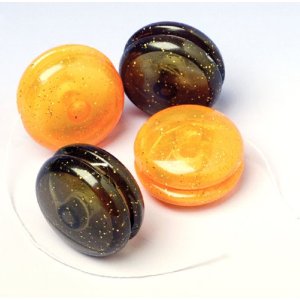 Learn how to 'walk the dog' with these Halloween yo yos.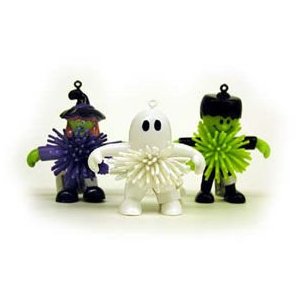 Your kids will love collecting these porcupine figures in their Halloween basket.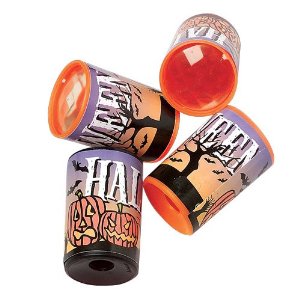 Teach your young ones about colors and refraction with these mini prisms.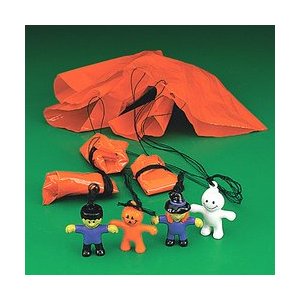 I know my boys will LOVE climbing and letting these paratroopers fly!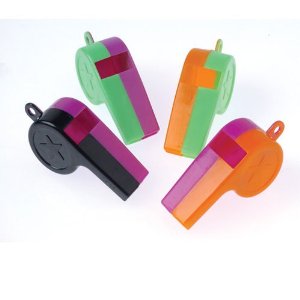 Let your little ones make some noise with these fun Halloween whistles.
Want to make more noise? Try the slide flutes.

I know some of you may cringe, but my husband once put whoopie cushions in all the kids' stockings for Christmas. They LOVED them – you'll hear peals of laughter for weeks!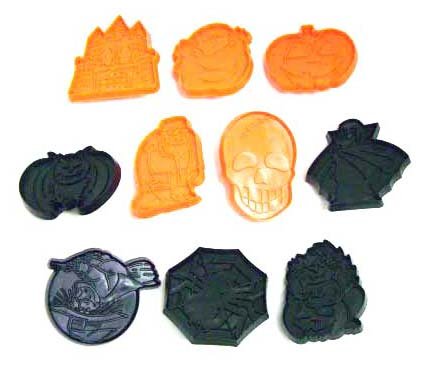 Halloween cookie cutters are the perfect pair with some Halloween playdough, or even real cookie dough.

Impress your little scientists with tiny bugs that grow in water.

Kids can put on their own Halloween show with these fun finger puppets.
Keep your place reading scary books this fall with these bookmarks. Bonus? They also serve as tracers or stencils.
Create some Halloween artwork with these Halloween stencils.
Do you have a candy free treat that you hand out on Halloween? Be sure and leave a tip in the comment box.