The following post is brought to you by Great Homeschool Conventions.

The Great Homeschool Convention in Cincinnati is only a few weeks away, and I'm so excited! I'm pumped about the vendors I'll be visiting, the speakers I'll be hearing, and the friends I'll be meeting, both new and old!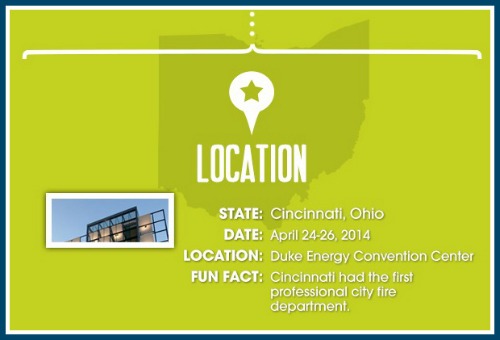 I'd love to meet up with you while I'm there! In case you're not as extroverted as I am, I'll give you a few hints about who's joining me, what I'll be bringing, and where you're likely to find me.
A Little Bit About Me
1. I'm Comfortable in a Crowd
This will be my first time to attend a GHC event, and I've heard it's HUGE!
Some folks would be nervous about an event with over 300 hundred vendors and over 160 speakers.
I can't wait!
2. You May Have to Stand on your Tiptoes to Find Me
I might be comfortable in a crowd, but you might have a hard time spotting me.
I'm only 5 foot tall — look for the short, dark-haired gal.
I might be short ….
3. But I'm LOUD
At work or during meetings, I'm apt to burst out into peals of laughter — which tend to carry. I'm also a hugger and a squealer!
I've gotten in trouble for being loud since I was a little girl. It's just part of my personality.
Speaking of personality ….
4. I'm Not a Morning Person
I'm planning on being at some of the early sessions, bleary eyed — starting at 8:30 AM. After I find some coffee to fill my mug and jump start my day, I'll be trying to decide between some of these amazing speakers:
Heidi St John
Jason Lindsey
Lynn Schott
Dr Susan Wise Bauer
Marla Cilley – The Flylady
I'm going to be sure to get everything ready the night before — to make my morning a little smoother.
If I find out that you're attending a session that I hate missing out on, I may hound you for notes!
Who's Joining Me on the Trip?
Brett and I are leaving most of the Kennedy Kaboodle behind in Kentucky while we take a road trip to Cincinnati.
5. I'm Bringing My Personal Bodyguard with Me 
My husband and I are on this homeschooling and parenting journey together, so it's only sensible that I bring him along with me for this experience.
I'm going to try to contain myself from dictating the sessions that I want Brett to visit. This is his conference, too — so I'll be trying hard to contain my inner control freak.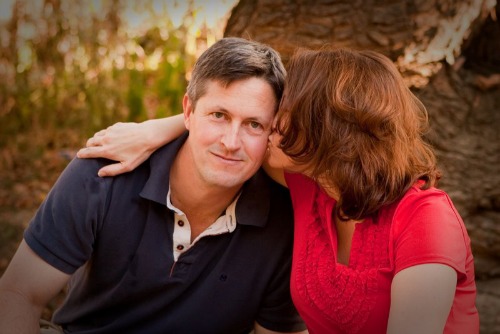 We've been married for a whirlwind 8 years, but you'll still catch us acting like newlyweds.
Or as Rachel says, "I see you being romantical!"
I'm looking forward to some time to actually TALK to him on the road trip there and back.
6. I'm Also Bringing My Tiny Sidekick
We welcomed the newest Kennedy into the family on Saint Patrick's Day this year. Baby Daniel Patrick will be right beside me for the convention trip.
Here's hoping he doesn't find the convention as unpleasant as sitting in the car seat.
There's going to be a long line to hold him — grab your hand sanitizer and take a number. (wink)
Where You're Likely to Find Me
So many vendors, speakers and treats, so little time!
7. I'm a LOYAL Memoria Press Girl
I've been using Memoria Press for 3 years now and LOVE it. You'll see me at their booth, checking out the curriculums for next year (kindergarten and third grade), but I'll wait until I get home to buy, since their warehouse is here in Louisville.
8. I'm Distracted by All the Cool Stuff
Part of my dilemma in homeschooling is not the lack of information or products available, but being distracted by all the amazing things I find along the way.
I want to try everything, and that can end up with me chasing my tail, getting nowhere fast.
I know we'll be using Memoria Press next year, but I'm still planning on stopping by more booth to check out things that I love or that I think would work well in our home.
Discovery Toys – We've enjoyed these toys since Abigail was small! I love them!
Simply Fun – I did a review of these great educational toys last summer and loved them! I'll be looking for some special conference deals for family game night fun!
ABCs of Movement – (I've got some very active boys and an active toddler – this might help get the wiggles out!)
Five in a Row – As a mother who loves reading with my kids, Five in a Row has caught my eye many times in my homeschool research. I'm considering doing Before Five in a Row with Maeve, so I'll be chatting the representatives up while we're there.
Juice Plus – I'm concerned about my children's diet, as well as my own, so I'll be stopping here to check out the supplements.
For a treat in between sessions ……
9. I'm a HUGE Ice Cream Fan
I'm not a fan of Cincy style chili, but there is a local ice cream chain that I'll be eating while I'm there!
Graeter's Ice Cream is amazing — Butter Pecan is my all time favorite, but the sorbets rank high on my list, too!
Who I'm Excited to See
I'm definitely planning on stopping by the Currclick booth and seeing my pal Leah Neiman, as well as meeting my online friend Lynn Schott from Founders Academy.
I'm also excited because ….
10. I'll Be Meeting Up with my Blogging Friends!
I'm thrilled that I'm going to be able to hang out with some of my friends, old and new, from all over the country!
Check out this list of bloggers I'll be hugging!
If you're planning on attending, please let me know! I'd love to meet up with you at the GHC Blogger Meetup! Stay tuned to the GHC Facebook page or Twitter stream for more details.
What vendors will you be visiting? What speakers are on your 'must hear' list?
I'd love to hear from you in the comments!

I'm a proud member of the Great Homeschool Conventions team – this post is part of a year long partnership with GHC. I'm thrilled to be attending my first GHC conference and sharing the details with you!