6 months ago, if you would have told me that I was going to run … for fun, not for self protection, I would have thought you were nuts. Now, I have a few 5Ks under my belt, and gunning for more. What keeps me motivated? Why in the world does anyone run, much less me, a non athlete?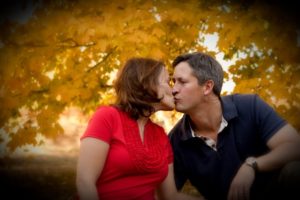 1. To Make my Husband Proud of Me:
6 years ago, when my husband and I met, I played tennis, but abhored any other workouts. If you had told my husband that I would be running 5Ks, 10Ks, and even signing up for a mini marathon, he would have laughed himself silly. I've thrown him a super curve ball.
Each time I run, or go to the gym, Brett tells me how proud he is of me. What could be more motivating?
2. To Clear My Head
Have a situation that needs to be processed? Go for a run, or a good long workout. You'll be surprised at how much better your brain works when you're exercising.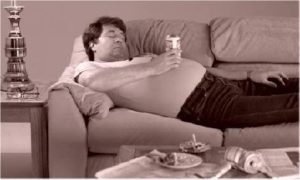 3. To Set a Good Example: I can't expect my children to be active, if I'm sitting on the couch, eating potato chips.
4. To Enjoy the Great Outdoors: Instead of being cooped up in the house, I run ….. in the neighborhood, or in one of our local parks. Park running is my favorite, as I get to breathe in all of nature!
5. To Have a Sense of Accomplishment: Last week, I had a training session for my Why Catholic group. I snuck out of the house early, and by the time the meeting started at 9, I had already run four miles. It's so fun to run early, and think, "some folks haven't even had breakfast, and I've already ran a 5K!"
6. To Challenge Myself: When I started running back in October, I couldn't even run for 5 minutes straight. As I write this, my last long run was an hour, for a total of five miles! With each run, I challenge myself to run a little faster, a little stronger, or just plain better.
7. To Challenge My Husband:
Brett doesn't take nearly enough time for himself. If I'm running races, it challenges him to get back to what he loves to do – run, both with me, and by himself.
8. To Be Happy: I'm a happier person when I'm running. I'm not so convinced that I get a 'runner's high', but I do know that I'm too pooped to argue much after running.
9. To Be Healthy: At this stage in my life, I know I'm getting older, and I'd better get myself in the best shape I can, before things start heading downhill. (literally and figuratively)
10. To Learn: I used to be an avid reader, until I had three children in 25 months. Nowdays, the longest book I'm liable to read is Stuart Little. When I run, I load my iPod full of podcasts, and I learn while I'm running. I save my bee-boppin' playlists for race days.