In July, my husband and I left the boys at home and traveled to Chicago with the girls.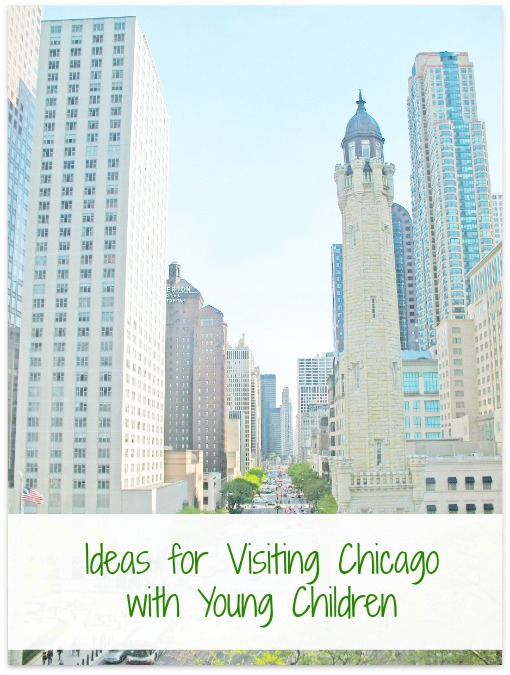 This trip brought back so many memories for me — the last time I'd walked the Magnificent Mile, I was pregnant with Rachel. She was astounded that she'd been to Chicago before, as a tiny bean in my belly.
I was there on official business – I took Maeve along to the Brands and Bloggers Summit, while Brett and Rachel hit the city.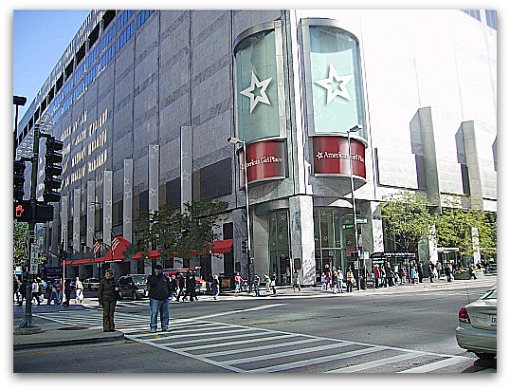 I expected to hear tales of museum trips and shopping expeditions to the American Girl Store.
Nope.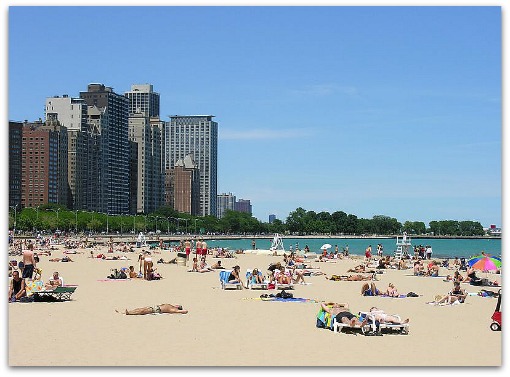 Once my water bug discovered Lake Michigan, she only wanted to swim. My husband even made the comment, "You know, it's a lot quicker to come to Chicago than to drive to the beach!"
As a former aquatics director, he was impressed with the lake's safety. There were lifeguards in the water on rowboats, as well as walking the shore.
As the sixth largest freshwater lake in the world, there's plenty of shoreline for playing. Being a runner, I'd love to plan a route along the lake on my next visit.
That would make for a beautiful morning run!
Once my conference wrapped up, we took advantage of the beautiful Chicago weather and hit the streets. Our family loves spending time outside, and there's plenty to keep us busy in Chicago.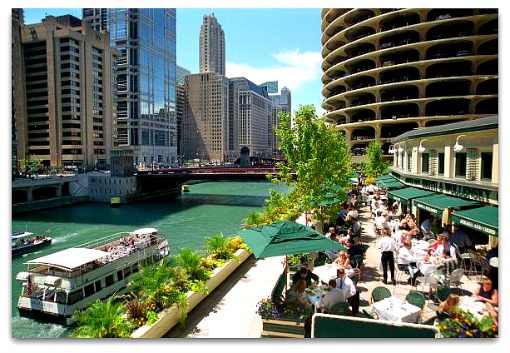 Chicago is a prime walking city – we love staying near the Chicago River. I adore the Chicago River Walk. (Hello, Louisville city planner folks? This is what we need!)
The Michigan Avenue bridge is beautiful. I missed the chance to see it open, but I know my kids would love to watch it on our return trip.
Want to travel a bit further than walking can take you? How about a bike tour of Chicago? You could even rent a bicycle built for two or more and choose own path.
We have an amazing park system here in Louisville, but it doesn't even come close to Chicago's treasury of parks.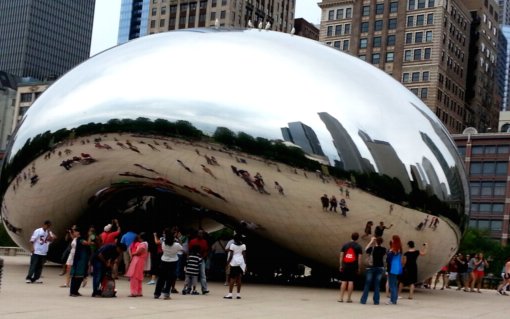 We were able to experience Millenium Park while we were there and after visiting 'The Bean', we happened upon a free kid's festival.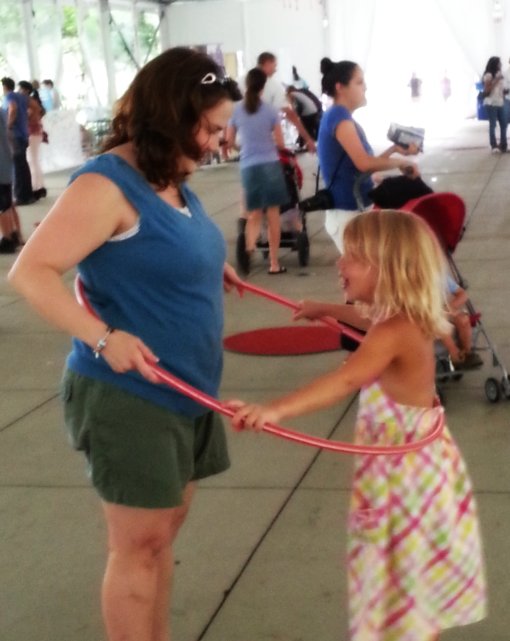 Rachel passed on the yoga demo, but busied herself learning how to hula hoop.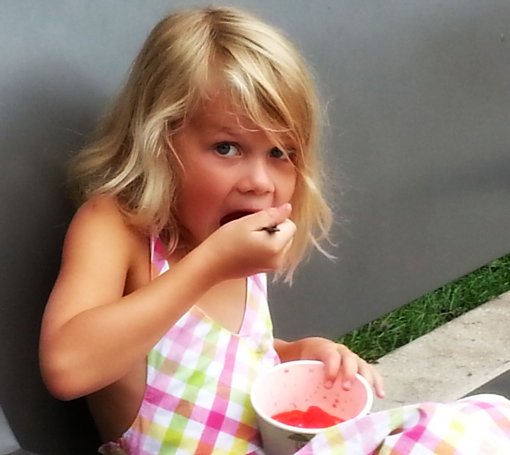 We also took time to read and enjoy a snow cone.
Chicago has so much to offer – our trip didn't even begin to scratch the surface! I want to take the whole family back and stop in at some of these amazing attractions! (don't forget to check for free or discount days at the museums)
Using a classical curriculum in our homeschooling means introducing Rachel to art at an early age. I'd love for her to see some pieces at Chicago's Art Institute.
We'd also enjoy the Chicago Children's Museum, learn about trains at the Museum of Science and Industry, or visit the animals at the Lincoln Park Zoo.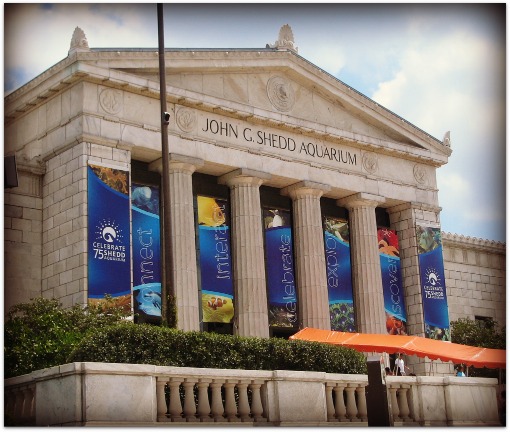 My all time favorite, and one I can't wait to share with my small children? The Shedd Aquarium. I could sit and watch the beluga whales all day long.
Ready to start planning your visit? Start with researching where you'll stay. (GoGoBot makes this a piece of cake!)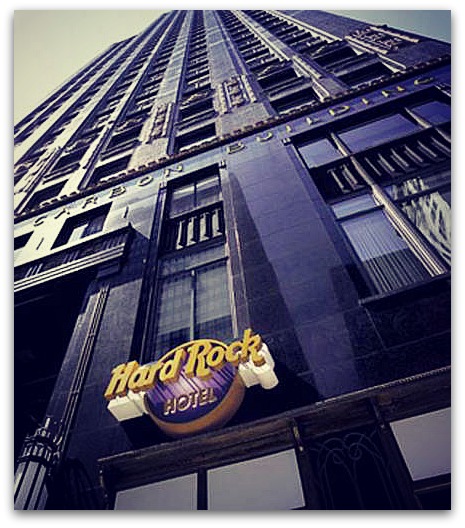 There's an amazing array of Chicago hotels from which to choose. On our visit this summer, we stayed at the Hard Rock Chicago.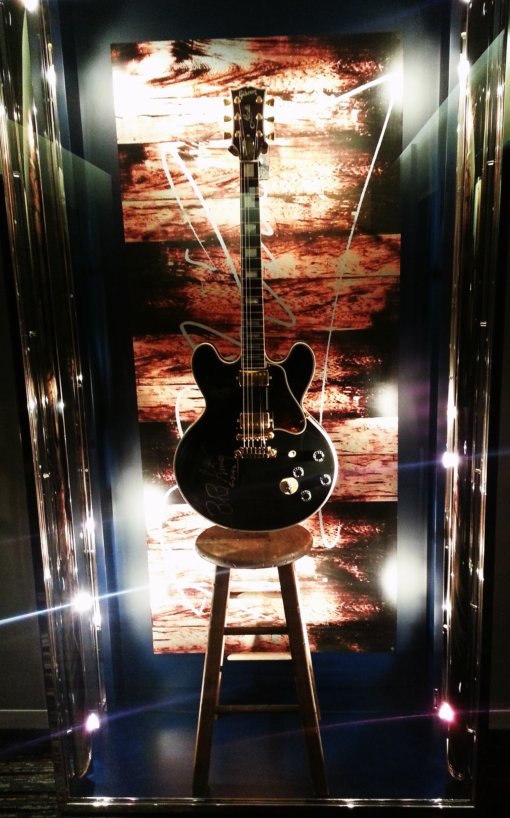 It's swank and hip, but as a mother of many small children, it didn't seem that family friendly to me. (Read – no changing table in the bathroom near the conference room!) I think it's more suited for a weekend away for a couple or girls' weekend.
If we're able to splurge on our next visit, I'd love to visit Four Seasons Hotel Chicago.
As a complimentary service, they will provide child sized bathrobes as well as baby and children's toiletries, age appropriate toys and coloring books! My little ones would love getting their own special gift at check in, too!
You could make bedtime easier with Bedtime Butlers — a special hotel storyteller comes to your room with a selection of books on a silver tray and reads with your children!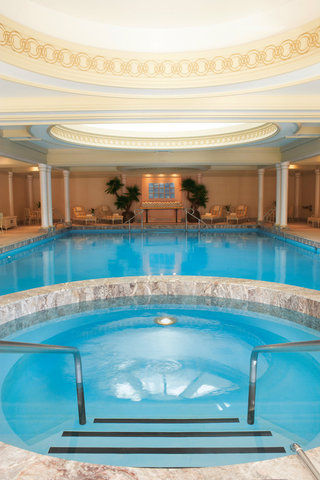 My children love to swim – this pool looks incredible! I love the Roman columns!
Have older children? There's even a Teen Pizza Making Class available! What a fun way to celebrate one of Chicago's well known delicacies.
Luxury doesn't come cheap. This five star hotel starts off at $399 per night. Better start saving your pennies!
After you've decided where to stay, you'll need food. On our trip, I had my business dinner at Bin 36. Delicious food, but not optimal for small fry.
Brett and I visited SweetWater Tavern and Grille with the girls on our trip. The reviews on GoGoBot are sketchy, but we were thrilled with the food, service, and the people watching on Michigan Avenue. Not to mention, they have my favorites at the bar – Crispin and Magners ciders.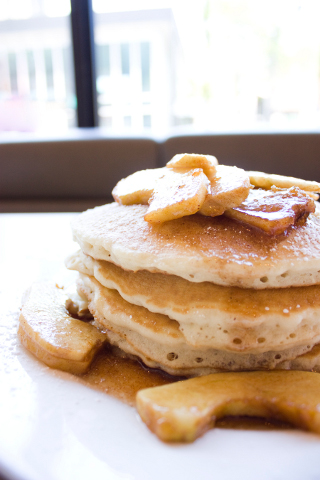 On the way home, Rachel HAD to have pancakes. We ended up near Lincoln Park Zoo and found Elly's Pancake House. I'm so glad I ignored the reviews on UrbanSpoon — the food was delicious and incredibly reasonable!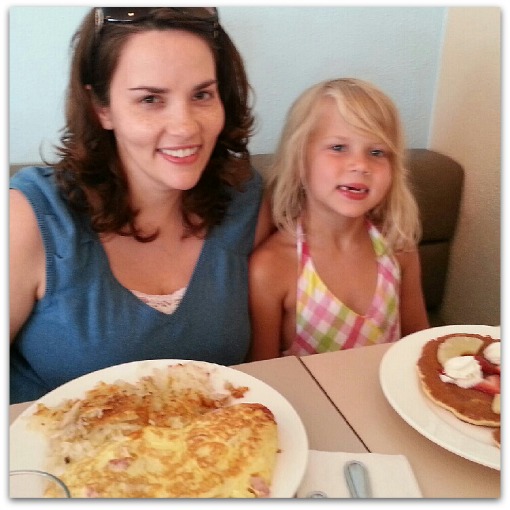 Rachel and I cleaned our plates! YUM!
When we return to Chicago, I have a variety of restaurants on my 'must-do' list. Some of these are kid-friendly chains, while others are Chicago originals.
What about you? Have a tip about Chicago or have a favorite you'd like to mention? Be sure to leave a comment!
Gogobot allows you to tap into the knowledge of your friends when planning a trip anywhere. You can find like-minded travelers and inspiration for your next vacation, creating easy-to-use wishlists you can return to again and again.
And when you are not in vacation mode or planning a trip, you can discover hidden gems in your own neighborhood for entertaining guests or a weekend staycation.
The best part? Every page on Gogobot is personalized. You can see reviews from your friends and people you are following at the top, which allows you to weed out the noise and fraudulent reviews that become a problem on other review sites. Check out Gogobot today!
This is a sponsored post written by me on behalf of Gogobot. The opinions and text are all mine.