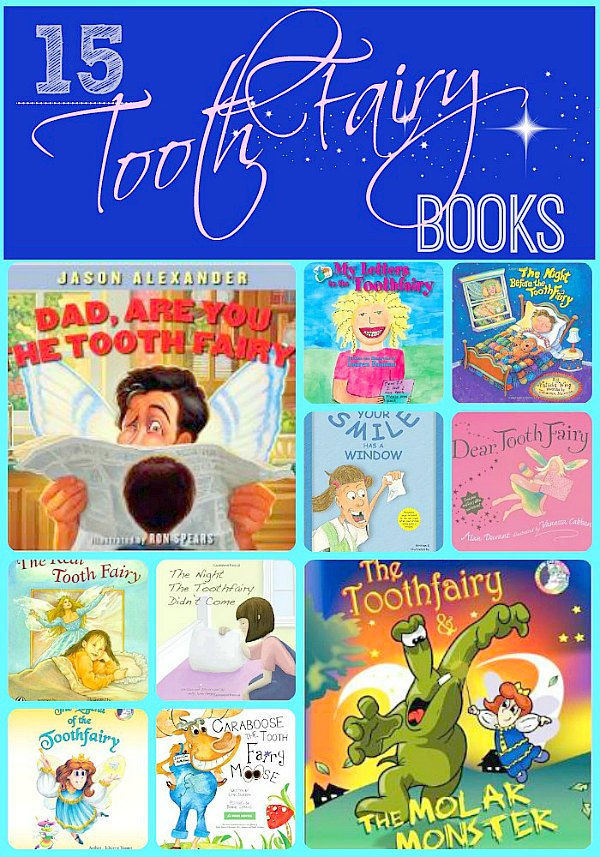 During your discussions about dental health, your children are sure to mention the Tooth Fairy! This is the perfect time to bring out some books for discussion. Take a look at this list and see if you can find a new favorite for your family.
The Night Before the Tooth Fairy

You Think It's Easy Being the Tooth Fairy?
---
---
Caraboose: the Tooth Fairy Moose

The Night the Tooth Fairy Didn't Come
The Tooth Fairy and the Molar Monster

---
Some Tools You'll Need Before the Tooth Fairy Visits
When I switched to an electric toothbrush, my kids were fascinated. I soon purchased one for each of them as well. They love them, and I think they do a better job of keeping their teeth clean.
Flossing is important for getting rid of food, debris, and plaque in between teeth and at the gum line. Standard floss is difficult for kids to maneuver, but you can use these fun flossers instead.
We've only recently started using a mouthwash with the kids, but I'm addicted to my Listerine!
In our home, we're big fans of the Tom's of Maine brand. My kids love the Strawberry version.
To help remind your kids to thoroughly brush their teeth, why not try this helpful visual reminder? This timer has countdowns for brushing teeth and washing hands.
Do you have a favorite book about the Tooth Fairy or a favorite tool to keep your kids brushing? I'd love to hear from you in the comments!