These tips for managing holiday stress are brought to you by Walmart Grocery. All ideas are my own, and tried with varying degrees of success in my own home. 😉
Dealing with holiday stress is a huge challenge for me.
Honestly.
Surely I'm not the only one.
Instead of being kind and generous during this amazing season, I end up frazzled and stressed. I snap at my family and end up in tears, feeling like a Grinch.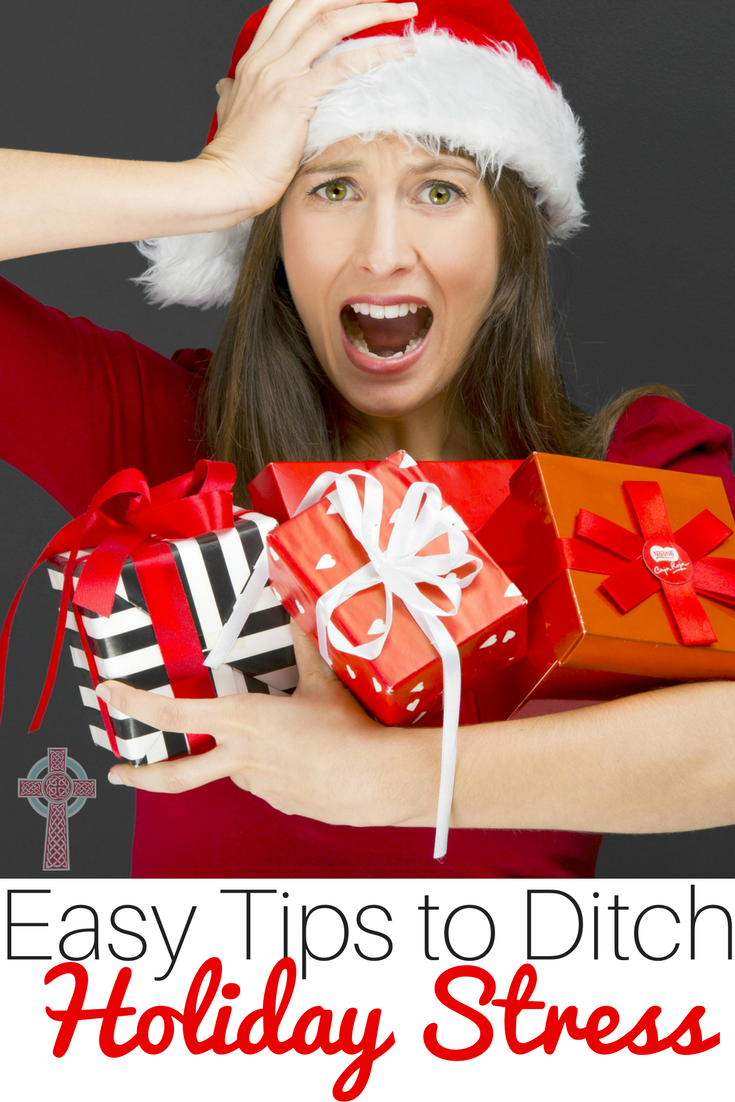 Tips for Managing Holiday Stress
I'm taking a deeeeeep breath, clearing my head, and sharing some of the tips and tricks that have worked for me in the past, to help keep things running smoothly during the holidays.
Start Early
Early preparation can be vital for any big event, especially Christmas.
Set a reminder in your calendar early in the year, to carve out time for things that you deem important.
Clear Expectations
Take time to talk with your husband and children about what they want for the holidays. Does sending Christmas cards rank high on their list, or would they rather drive around and see Christmas lights?
Set some goals TOGETHER, then work as a team to make your holidays special.
If you try an idea, and it's a bust, it's OK. Mark it off your list, and try something new next year.
Eat Right and Exercise
You won't be at your best if you're only drinking coffee and scarfing down Christmas cookies all day long.
Make sure you're getting plenty of protein, calcium and water. Push away the cookie tray and get some vegetables instead.
Don't overlook the importance of exercise during this time of year. It will help keep your mind balanced, as well as helping to ward off the after Christmas scale changes.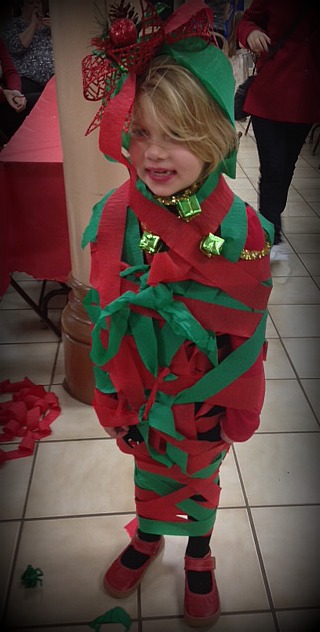 Keep It Simple for Less Stress
Comparing yourself to others is always a confidence killer. It breeds resentment.
Let other folks knock themselves out with elaborate Elves on the Shelves ideas and perfectly decorated Christmas trees. Choose things that are important to you and your family and stick to them. You'll be able to breathe a bit easier out of the rat race. Keep things simple.
Create a Golden Rule
Coming from a divorced family, my holidays as a child were horribly stressful. I remember being away from home, being shuffled from house to house.
As an adult, I have to work hard to push down the feelings of anxiety that start creeping up when the holidays draw near.
I've created a Golden Rule for my family. We only attend ONE holiday get together a day. As much as I'd love to see every person in my extended family on Christmas Day, I'm not hauling many small children all over town. That's a recipe for disaster.
Instead, we spread Christmas celebrations out over a week or more. This way, my children can spend more time with our family and not be so overwhelmed.
Go Easy on Yourself
You don't have to have a house that's decorated from top to bottom, perfectly wrapped gifts under the tree and a seven course holiday meal to make Christmas special.
Take an honest look at past Christmas seasons. Pick out the memories that touch your heart.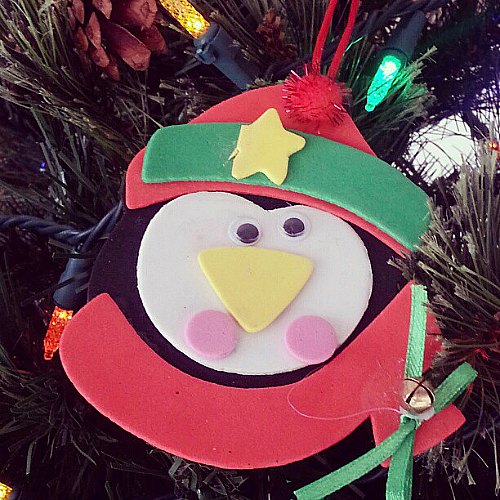 For me, it's making ornaments with my children, setting up our Nativity scenes together, and enjoying Christmas hymns on the Pandora station my husband created for me.
Remember to let your holiday season fit you and your family, not what you see in the magazines.
Take Time for Yourself
Long before Dec 25th, take a look at your calendar. Be sure to leave some open days to decompress or get your hair done. Carve out room in your schedule for coffee with your girlfriends or dinner with your husband.
One of my newest secrets for saving time and energy? Walmart Online Grocery Pickup.
Before you think, "Um, that's for people too lazy to go to the store!", hear me out.
I can shop online, at home, while drinking my coffee. Instead of making out a list and sending my husband, then having to call him 20 minutes later when I discover I'm out of powdered sugar, I can check my pantry while I'm adding things to my cart.
I don't have to fight the crowds inside the store, search for a parking spot, or buckle/unbuckle/bundle up 5 children to head into the store.
Check out how simple this can be: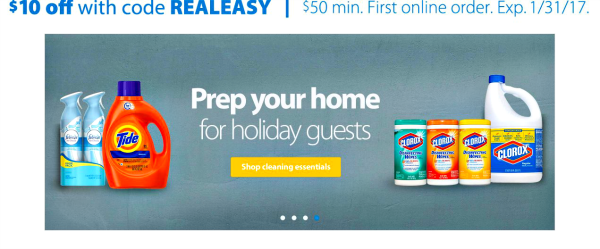 Create an account on Walmart Grocery. Start adding things to your cart, using the search bar, or shopping by category. I was amazed to see Christmas decor and gifts, as well as Christmas alcohol. (Perfect for holiday parties!) Need dishes for a holiday cookie exchange? No problem. You'll need a minimum order of $30 to get started.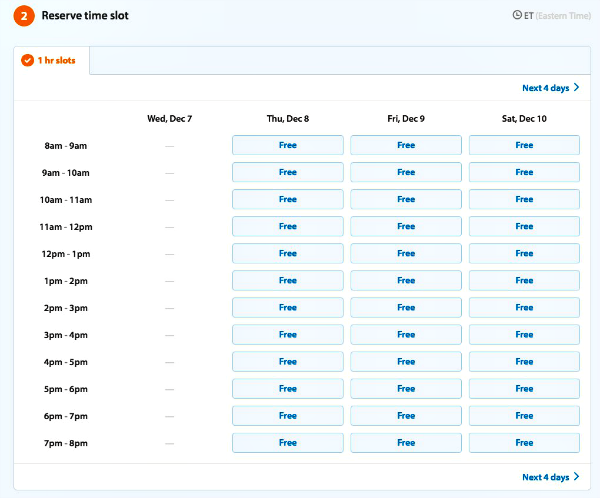 Choose a time for delivery. Word to the wise — you're not able to order and pick up in the same day, so plan accordingly. I checked my husband's calendar for the next day and chose a time that I knew he'd be home with the children.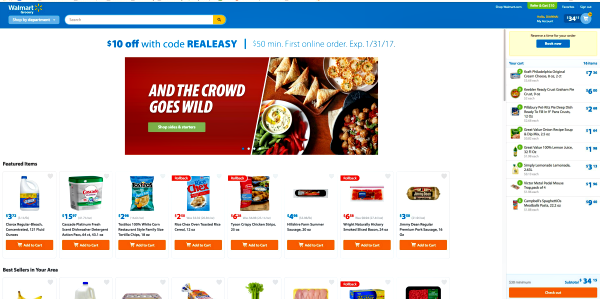 Once you've chosen your delivery time and paid for your order, you're all set for pickup. (Don't miss out on additional savings — code REALEASY saves you $10)
On pickup day, I stopped for a treat at our local coffee shop and headed to our local Walmart. Using the Walmart Grocery app (available for iOS or Android), I checked in to let the Walmart staff know I had arrived, and pulled in to one of the designated parking spots for grocery pickup.
In about 10 minutes, the Walmart staff arrived with my order. We went over everything, checking expiration dates, and loaded my haul into the trunk. Then, I was back on the road home again.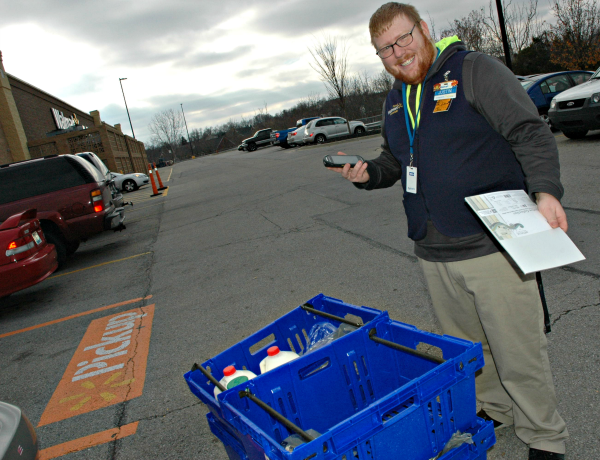 Easy.
Simple.
Stress free.
This is a holiday solution that I'll be using all year long to save myself time, money and energy.
What about you? What do you do to help eliminate stress during the holidays?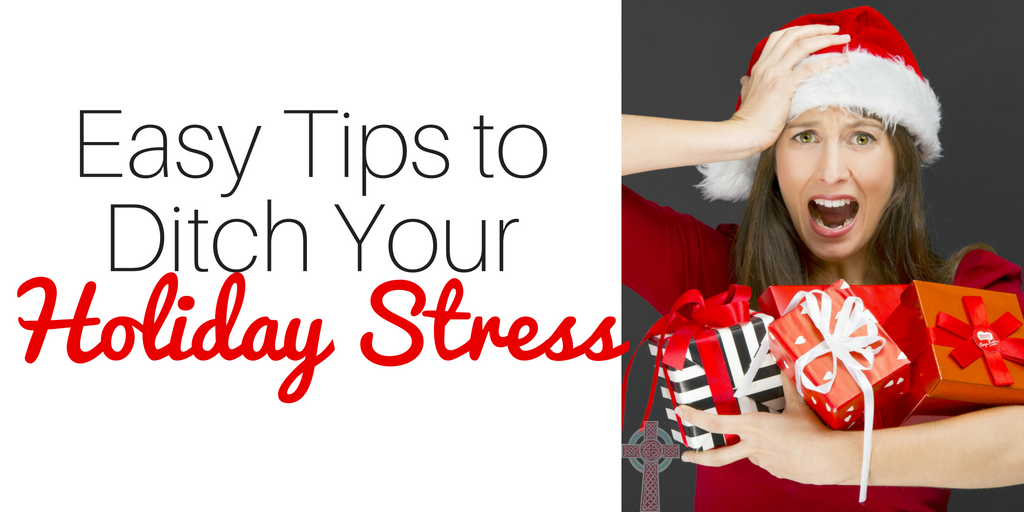 Ready to make this holiday season your best? Here are my best tips for minimizing stress and surviving the holiday season.