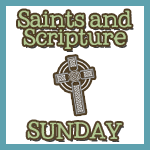 They called the church together and reported what God had done with them and how he had opened the door of faith.
Acts 14:27
As part of Pope John Paul II's call to the New Evangelization, and marking the 50th anniversary of the Vatican II council, Pope Benedict has marked the upcoming year as the Year of Faith.
Catholics are asked to renew their Baptismal call, renewing and refreshing their relationship with Christ.
In my own life, this couldn't have come at a more opportune time. I'm struggling with my faith. I LOVE my faith, but in this very busy season of my life, I'm having a hard time figuring out how to make it fit.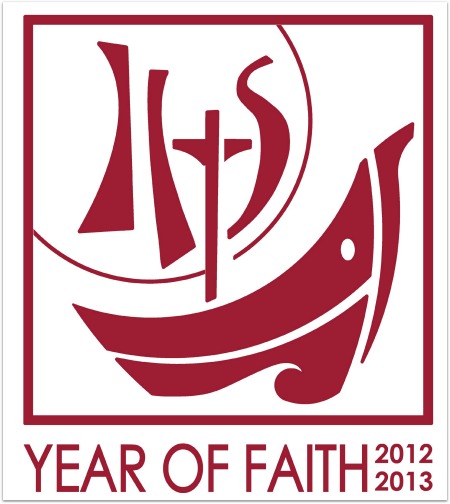 This will serve as a reminder and a wake up call to me to live my faith first. I need to mold my other priorities around my faith, instead of the other way around.
I'll be using this prayer, compliments of the USCCB.
O God our Father,

in Jesus you call all Christian families and homes

to be signs of living faith.

By the light of the Holy Spirit,

lead us to be thankful for the gift of faith,

and by that gift

may we grow in our relationship with Jesus, your Son,

and be confident witnesses to Christian hope and joy

to all we meet.

In the name of Jesus Christ our Lord.

Amen.
Sherry Antonetti compiled a list of activities to consider during this Year of Faith. With 100 ideas, there's sure to be some that fit you and your families needs.
What are you planning for this Year of Faith?
Looking for more faith filled posts? You'll find me visiting Soli Deo Gloria,Jump Tandem,Scripture and a Snapshot, Sunday Snippets, Spiritual Sundays, Hear it on Sunday, Playdates with God,Titus 2sday,On Your Heart Tuesday,Domestically Divine Tuesdays,Gratituesday,Word Filled Wednesdays, Walk With Him Wednesdays, iFellowship, and Good Morning Girls.