Are you ignoring your teeth? Overlooking your dental health? Have a fear of dentists that's keeping you from the office?
Busy moms have a lot on their plate (ask me how I know). Despite all of the schooling, errand running, meal planning and housekeeping duties, taking care of yourself has to be a priority. Remember that oxygen mask analogy?
How important is dental health in your house? Are you taking good care of your teeth?
If it's been a long time since you've visited your dentist, don't fret. Take a peep at these eleven easy tips for keeping your dental health in tip top shape.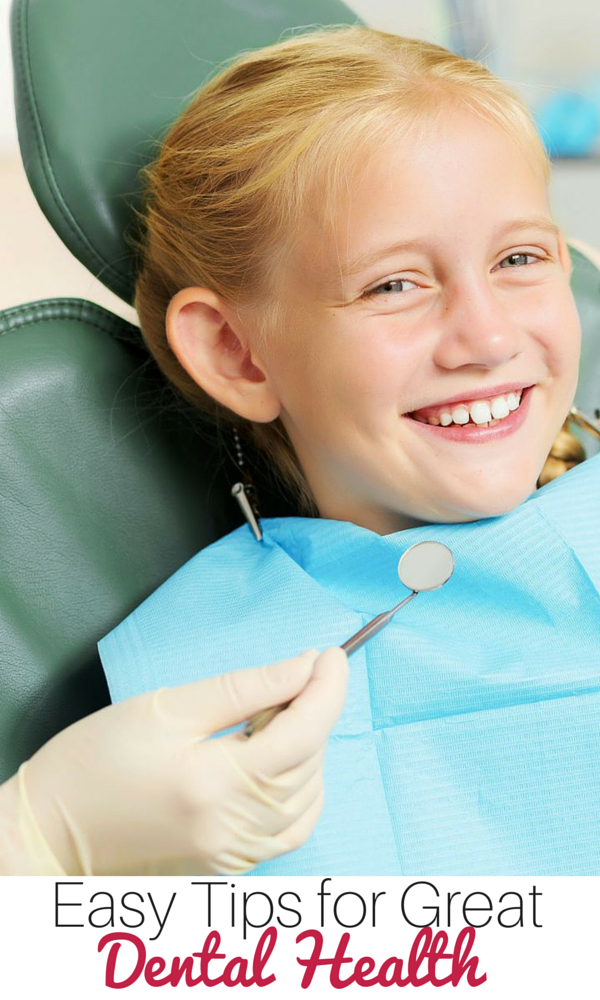 Check ups around the clock
Dental checkups are recommended every 6 months for optimum dental health. It's much easier (AND CHEAPER) to fill a small cavity, rather than waiting until the tooth needs a root canal.
Check around with different offices – if you don't have dental insurance, ask about cash discounts. Don't forget to check out local dental schools. Most will offer excellent services at a cheaper rate.
Change Your Toothbrush
Toothbrushes SHOULD be changed every 3 to 4 months. If you have a cold, the flu, a sore throat, or mouth ulcers, it's time to throw out your toothbrush, no matter if you just opened it last week.
Toss the Tobacco
Smoking wrecks havoc on a whole host of body systems, including your mouth and teeth. Smoking cigarettes and chewing tobacco turn your teeth yellow, increases plaque and tartar buildup and increases your risk for gum disease and oral cancer. If you're having oral surgery, being a smoker delays your healing process.
Try Electric on for Size
I never used an electric toothbrush until recently, and I LOVE it! I'm still getting the hang of using the rechargeable fancy brush, but my mouth feels cleaner than with my standard manual version.
Kick the ice habit
Are you like me and love to chew ice? Be warned.
Chomping on ice can crack your teeth. I just spent an hour in the dentist chair repairing a filling I cracked during my love affair with pellet ice.
Brush your teeth!
Dentists recommend brushing your teeth at least twice a day, for at least 2 minutes. That's the bare minimum. Carry a toothbrush and toothpaste in your purse or car, so that you'll have it for on the go.
Get the kids started early
Shortly after their first birthdays, your children need to meet the dentist. Set them up for a lifetime of healthy teeth EARLY!
I'd recommend taking them to a pediatric dentist for their first visit. The staff in a pediatric office are accustomed to dealing with children, and may know some tricks of the trade to alleviate children's fears.
We take all of our children to the dentist together. My older children serve an as example to their younger siblings, as they know the routine well.
Make Taking Care of Your Teeth Fun!
For kids, entertainment goes a long way with compliance. We use fun toothbrushes, tasty toothpastes, and even bribery with stickers to ensure that they get the teeth brushing job done.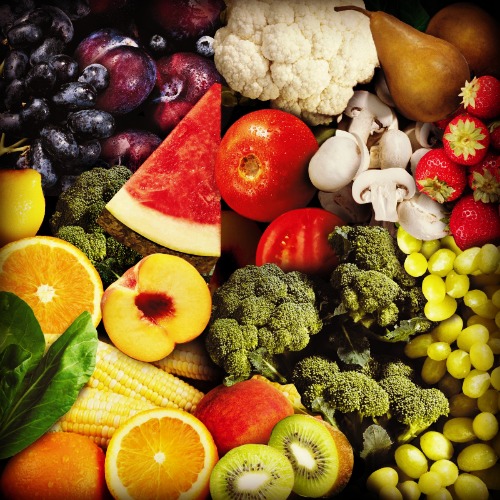 A Healthy Diet Equals Healthy Teeth
Just like in other aspects of keeping yourself healthy, a good diet is half the battle. Avoid soft drinks, coffees or teas — if you have to drink them, brush your teeth afterwards.
Ever wonder what foods are healthy for your teeth? Don't miss this list of the best foods for dental health.
Don't forget to Floss!
You've heard it all before from your dentist or hygienist -"Are you flossing?" The answer to that question is usually not enough.
You can floss with standard nylon floss, power flossers, or my absolute favorite – a water flosser. I have crowns and bridges, so traditional flossing is a pain in the butt for me. My gums are super sensitive as well, so I haven't been as diligent about flossing as I should be.
Do you have dental tips that I've missed? Be sure and share them in the comments!