Are you looking for the perfect way to teach geography in your large family homeschool? Don't miss our favorite resource for teaching geography through literature.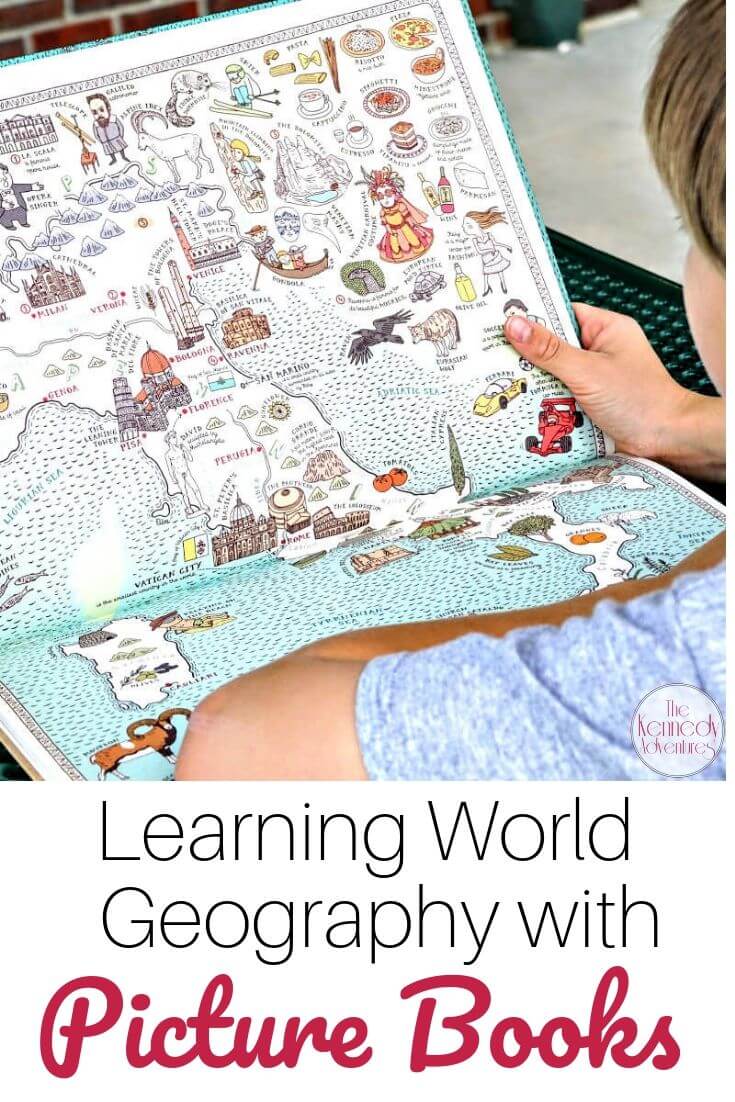 A few weeks ago, my Daniel caught me as I stared at our computer's screen, riveted and heart-broken. The Cathédrale Notre-Dame de Paris was in flames, while people around the world wept.
"Mama, why are you upset?"
I tried to explain to him the history, the culture, the symbol of our Catholic faith, but words were not enough. I pulled out our globe, to show him where we were, in the United States, then guided his finger across the ocean to Paris.
We pulled up pictures of the Cathedral, even some with a 360 degree view. We marveled at the statues, the windows and columns.
"Have you been there?", he asked.
With a giant lump in my throat, I explained to him that I had not. I took his finger to the globe again, across the ocean from Paris, back home to Kentucky. Visiting Europe is on my bucket list, but for the moment, I'm busy raising the Kaboodle.
Until we can hop on a trans-Atlantic flight, we'll spend time learning more about other countries and cultures through books.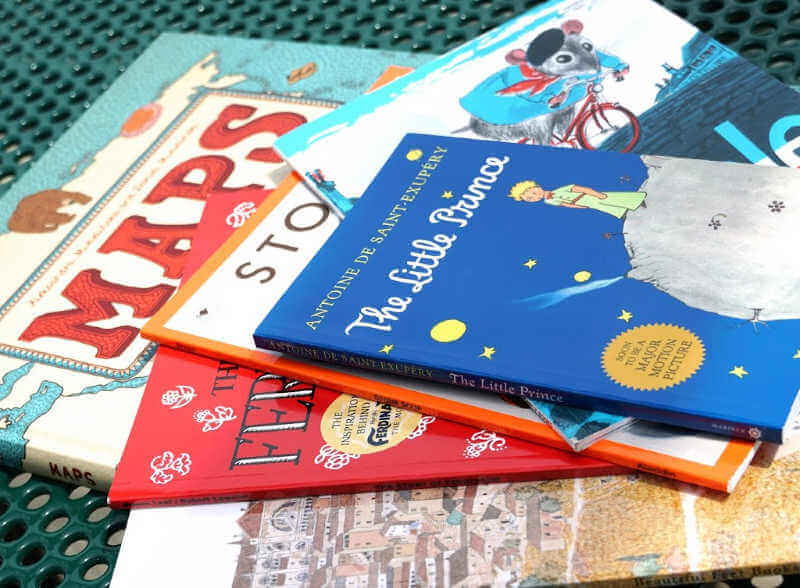 I partnered with Beautiful Feet Books for this post, receiving a selection of their amazing books for free. I was compensated for my time, and as always, all opinions are my very own.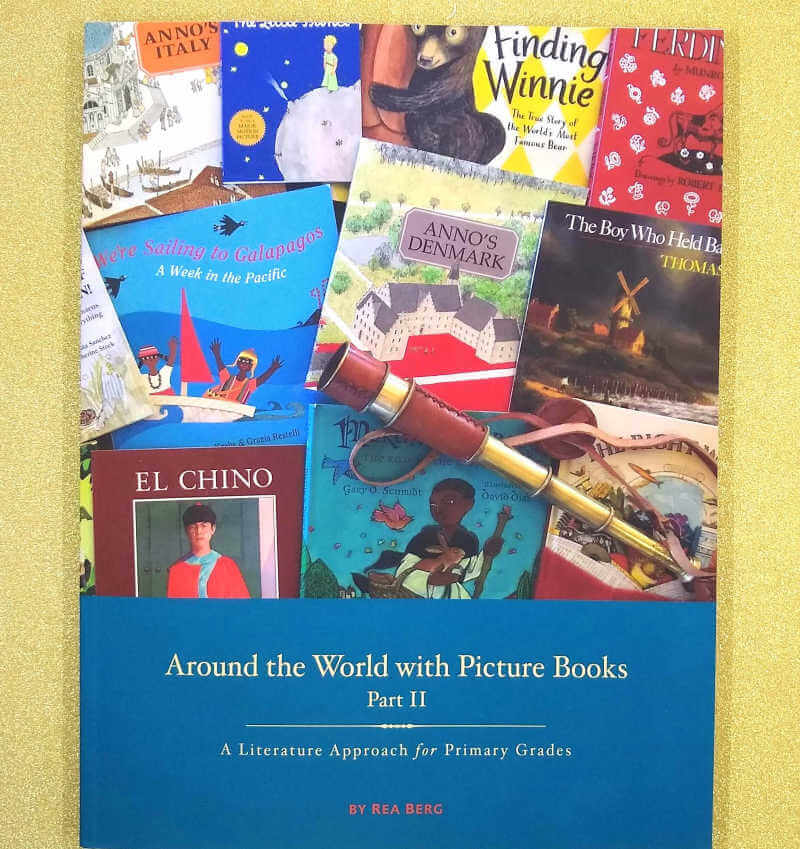 How do we get started teaching geography with literature?
Beautiful Feet Books has a suggested sequence that you can explore. I fully intended to focus on my youngest children with this program (rising kindergartener and rising second grader), but my older boys were fascinated as well.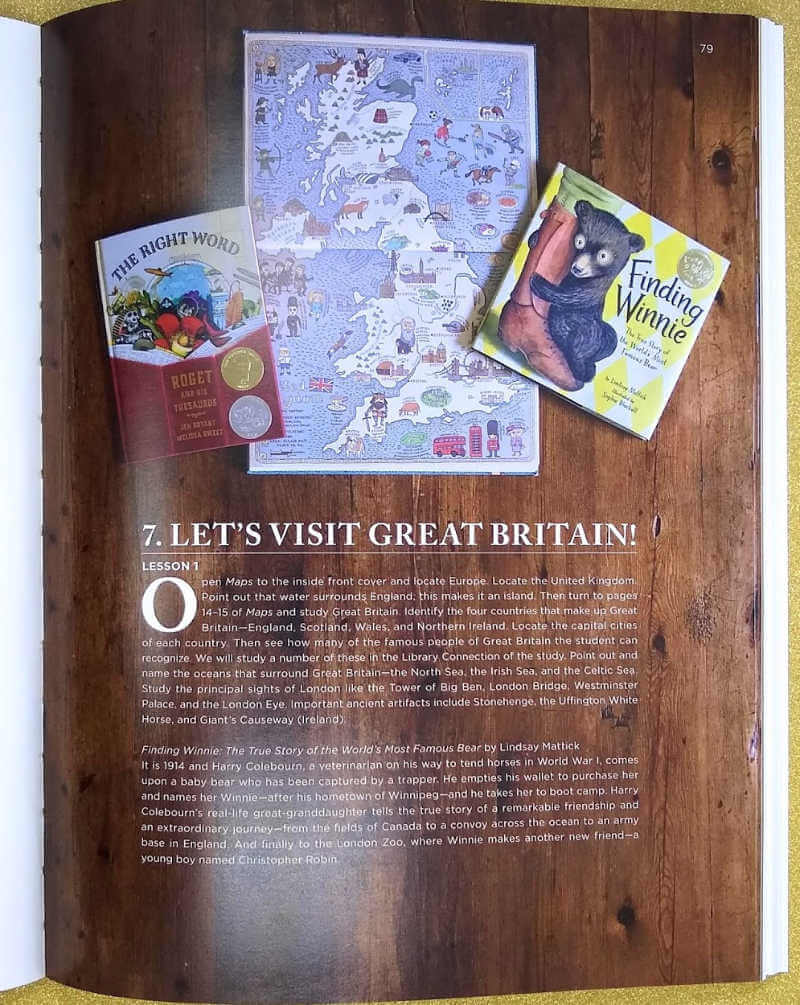 You'll want to take some time to peruse the lovely teachers guide and map out a plan. The study contains 70 lessons, which can be completed in a year.
In addition to the award-winning literature, this course includes resources for nature study, folktales, fables, music, art, poetry, and history.
The teacher guide contains gentle Socratic questions to spark discussion. This fits in perfectly with our classical approach to homeschooling.
It also pulls in maps, flags, journaling, and drawings of indigenous animals.
There's a Library Connection, for more resources, along with history and biography suggestions, to expand your study. As I begin to organize my homeschool for the fall, I'm making notes to tie in our favorite saints to the countries we're learning about, too.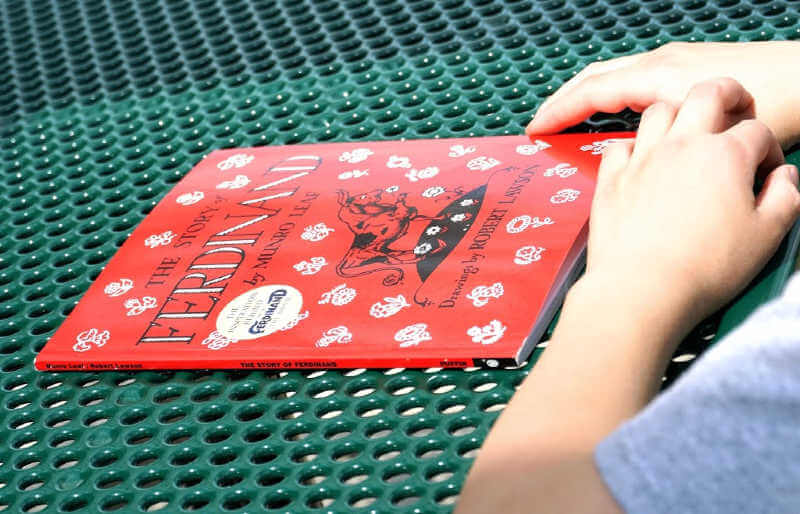 Ready to celebrate the country you're studying?
Every chapter has recipes to help your family dive into the cuisine of another culture. If you're not adventurous enough to tackle a new recipe, you could try a restaurant in your area with the specific cuisine. I hear Brazilian steakhouses are amazing!
Mom tip: For our homeschool, I'd prefer to slow the pace down and spend more time in each country and region. This program is chock full of information, and loads of areas for you to dive in deep. I'd encourage you to pick and choose what works for your family.
Main takeaway? You can do more lessons per week, and make this a semester study, or stretch it out into an entire year.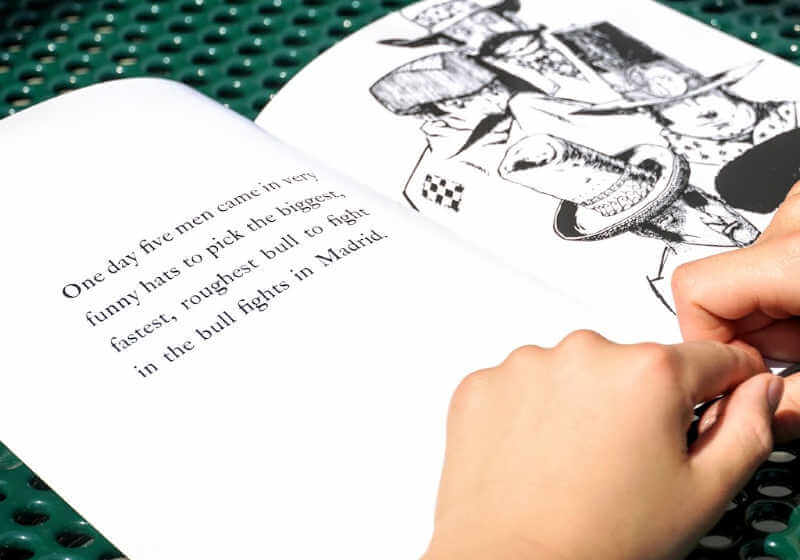 How is a geography through literature lesson laid out?
The guide is divided into sections by country. In each country's section, there are lesson guidelines. Some countries have as many as 10 lessons, while other countries have one or two.
In the country sections, you'll find connections for read aloud connections, nature, art and music, library, and culinary ideas.
If your homeschool style leans toward unit studies, this program makes it super simple to create a unit study based on a country.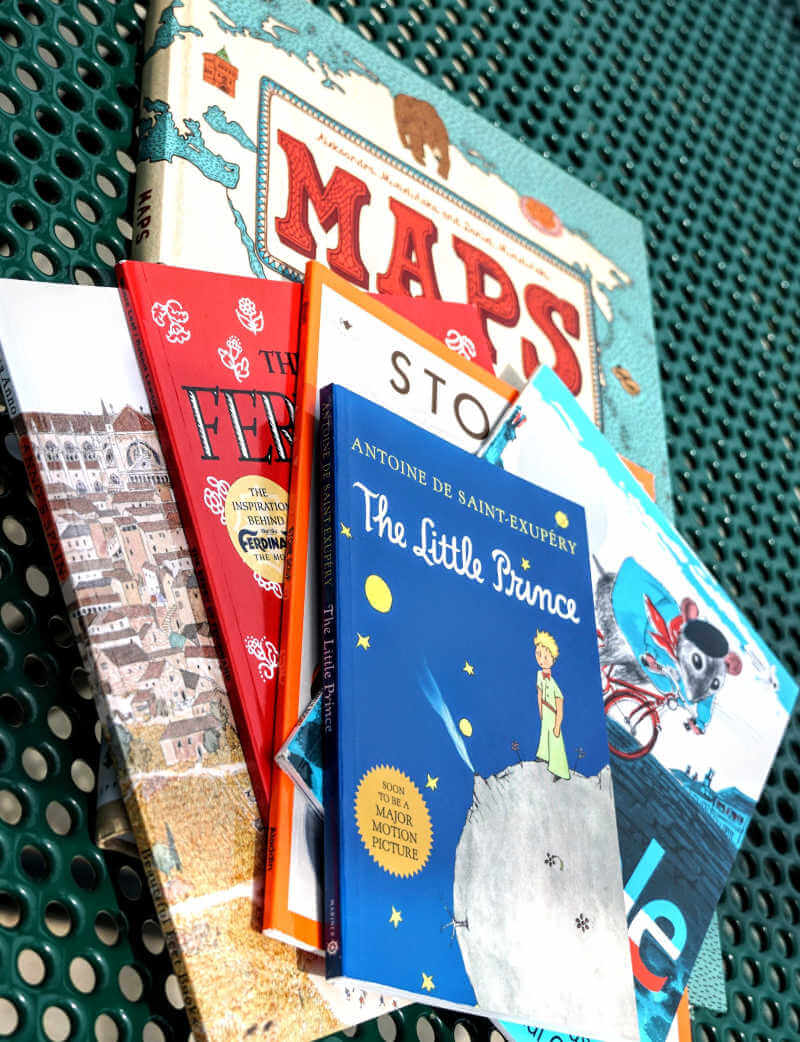 What Can I Find in this Geography Through Literature Package?
Our family had a chance to explore a portion of the Around the World with Picture Books, Part II. This package covers South America and Europe.
The lessons cover France, Spain, Italy, Holland, Denmark, Sweden, and Great Britain in Europe. (and yes, my children and I were disappointed that Ireland wasn't covered separately.)
In South America, you'll explore Ecuador, Chile, Peru, and Brazil.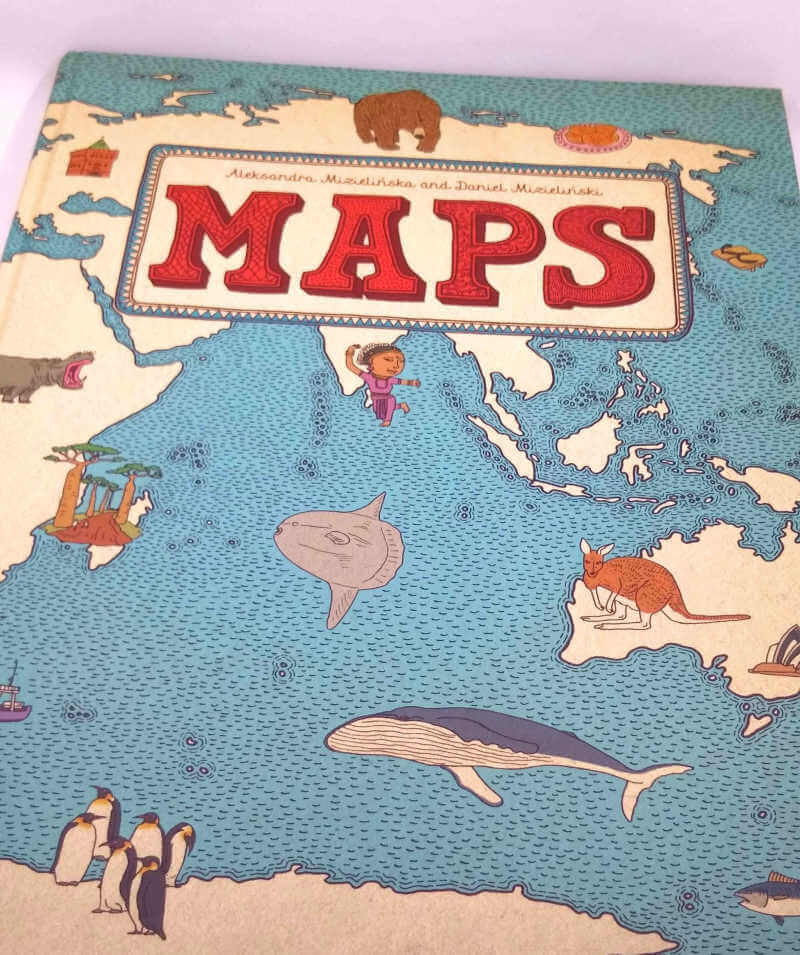 What you'll receive:

The Teachers Guide
Anatole
Maps
This book is nothing short of AMAZING! My children love to pour over the pages, finding cities with which they are familiar, identifying landmarks, and even spying animals native to the region.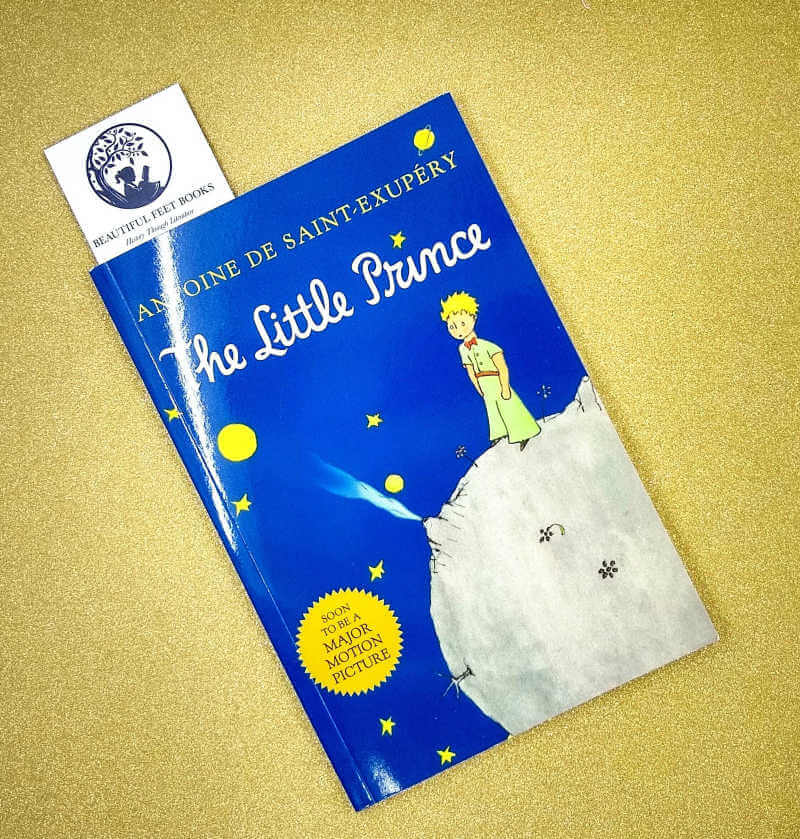 The Little Prince
We're Sailing to Galapogos
Tuki and Moka
The Rainforest Grew All Around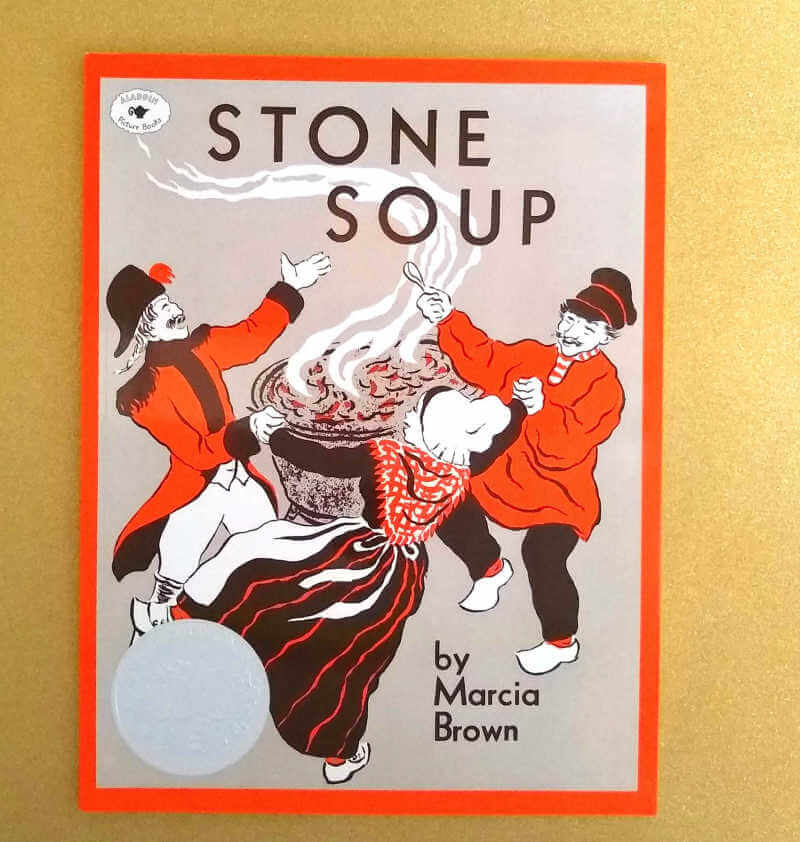 Energy Island
Anno's Denmark
Finding Winnie
The Right Word: The Story of Roget and his Thesaurus
Stone Soup
This book is an old favorite of our family. We study it for literature as part of our classical curriculum. We had fun tying the story into geography this time around.

The Story of Ferdinand
Anno's Italy
Lucia's Travel Bus
Art Masterpieces to Color
Tsubame Notebook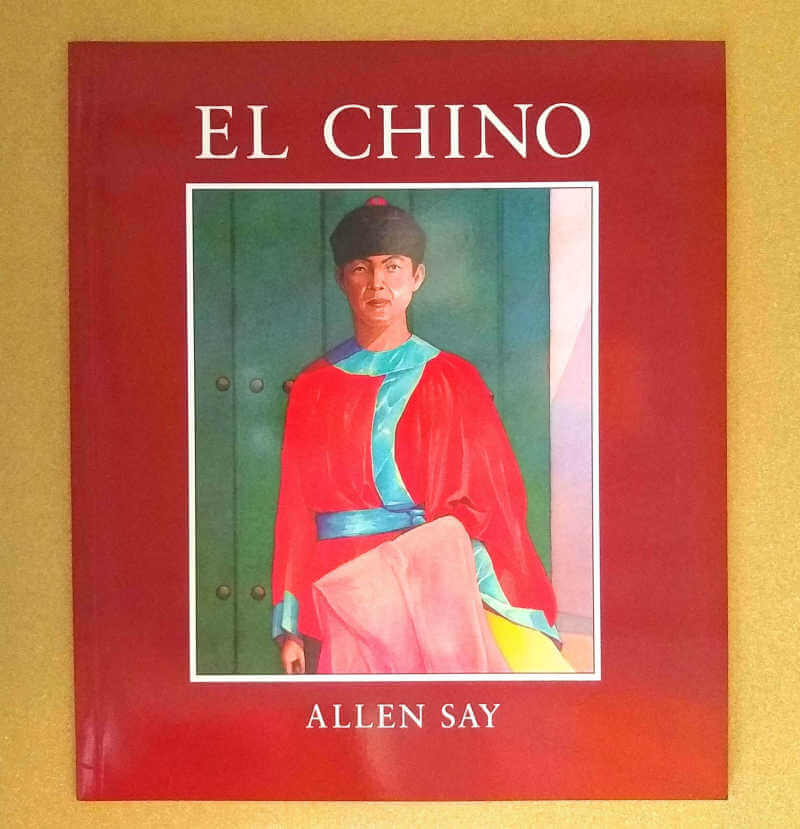 El Chino
The Boy Who Held Back the Sea
Anno's Spain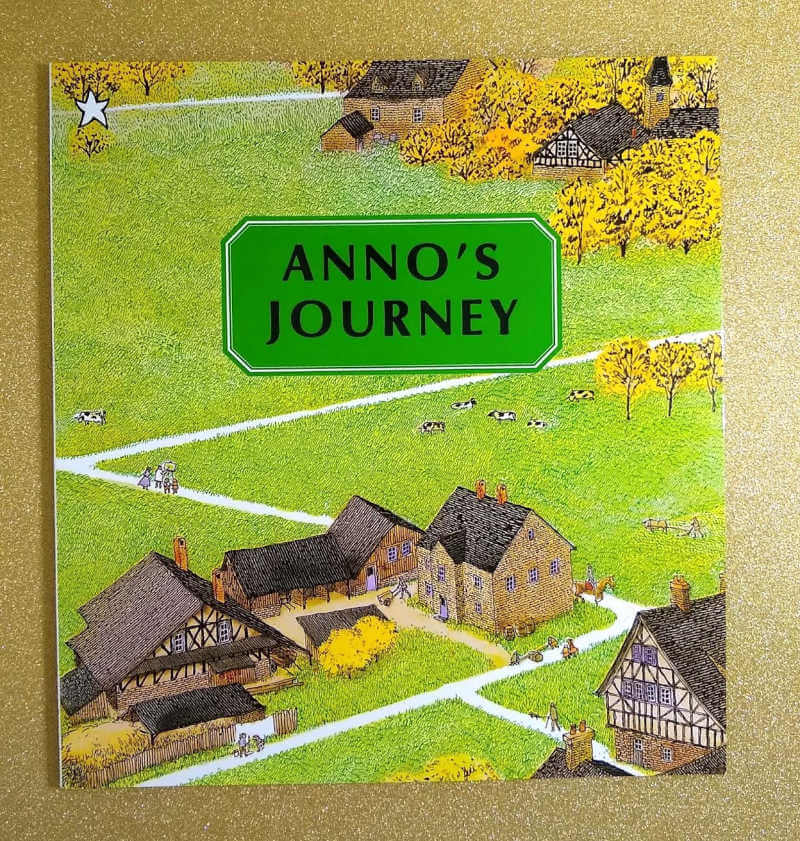 Anno's Journey
Strega Nona
Karl, Get Out of the Garden!
Wings for Per
St Martin de Porres: The Rose in the Desert
I found this gem a few years ago and read it to my children. This beautiful story of St Martin de Porres is a must for any Catholic family library.
You'll also receive a download of coloring pictures and maps to go along with the package. I'd recommend printing these on cardstock for extra durability. Then, you'll be able to use watercolors to paint the pages.
What if we already have some of these geography picture books?
Most homeschooling families have amassed a substantial library over the years.
If you already have some of the titles (like Ferdinand in our house), you can give BFB a call and they can adjust your package.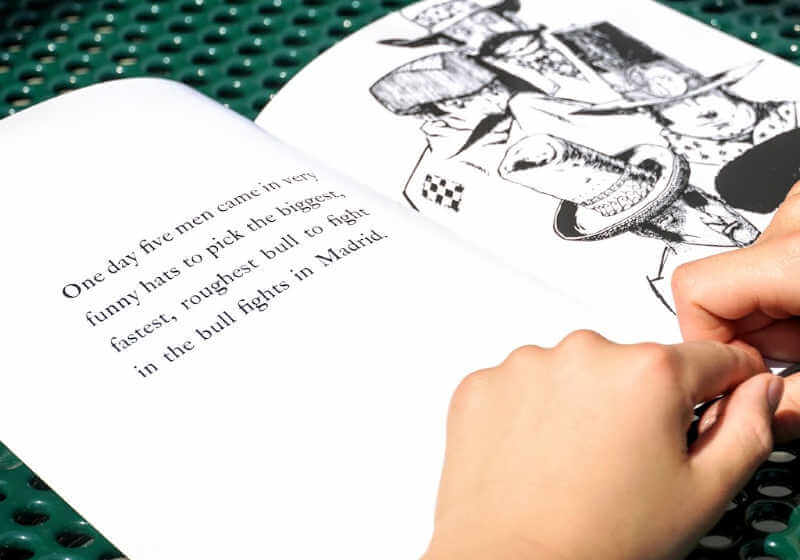 How much time does this geography through literature program take?
The curriculum is described as a semester study, but I would take a slower approach. Since we used it in Morning Time, I kept my expectations pretty loose.
However, rabbit trails abound here. You could get completely lost in a deeper geography study, with map work, or veer off into a discussion of cuisine. My children were begging for crepes as we studied France.
Since we follow a classical model for our homeschool, I'd prefer to go deeper, not wider. For our family, this study would be done over at least one year.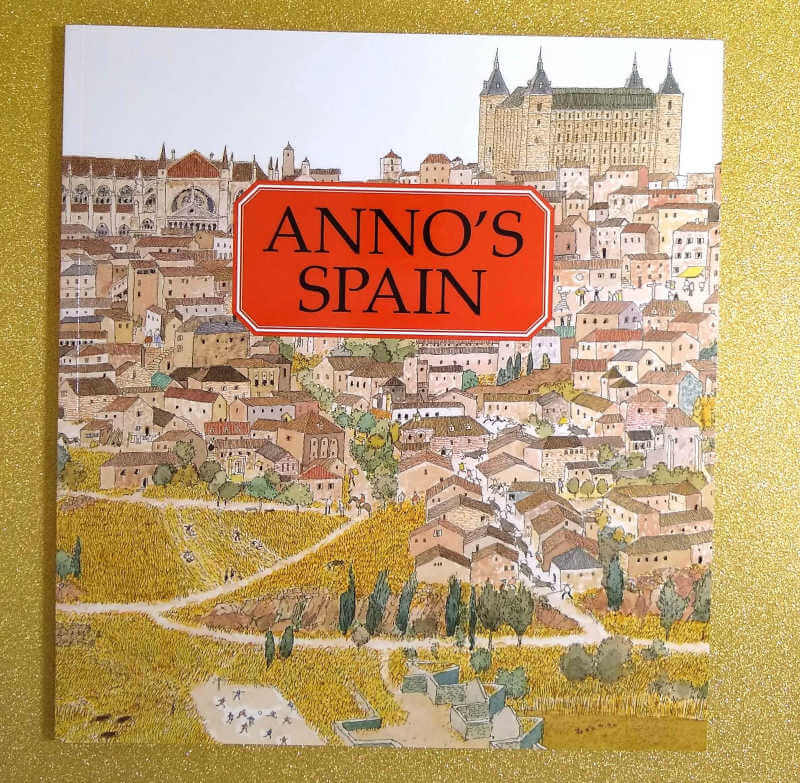 How much does the geography through literature program cost?
This package (Around the World with Picture Books Part II) is $270.95. If you break it down into 70 lessons, that's less than $4 per lesson.
Also, the only consumable item is the notebook. You can use these lesson plans again and again. Major bonus for a big family like ours.
You'll need to add additional books into your day as well. These are easily obtained from your library, Beautiful Feet, or used booksellers like Thriftbooks or Better World Books.
If you're trying to cut costs, I'd recommend buying just the guide, then adding in the other books as your budget allows.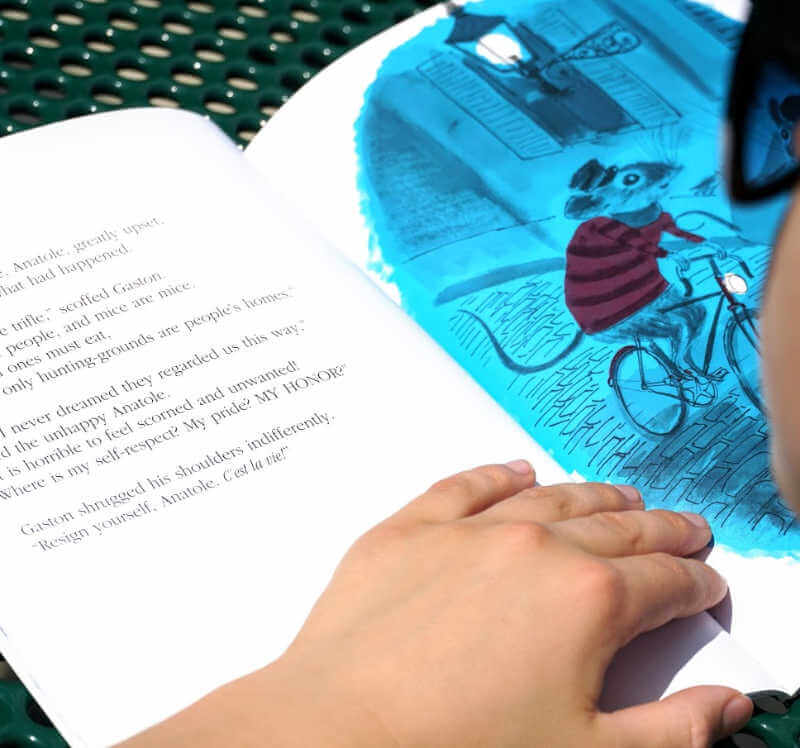 For what ages is this geography through literature program intended?
On the BFB website, you'll see this listed as perfect for Kindergarten through third grade. My rising fourth graders and my rising eighth graders couldn't stay away when the littles and I were working through the lesson plans. I'd definitely recommend it for a wide range of ages.
If you have older children, they can help with reading the picture books, art projects, or cuisine ideas.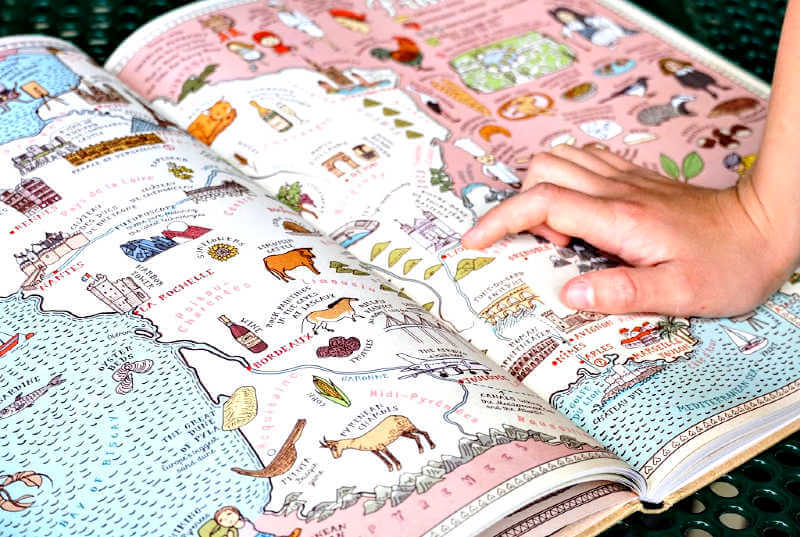 How do you use this geography through literature program with a big family?
In our homeschool, we use this geography and culture study for our Morning Time work. Here's how we put it into practice.
On Sunday evenings, after I get home from work, I take a look at the lesson plans, as laid out in the Around the World guide. I pick and choose what I want us to study for that week. Some countries, I may stretch out into two or three weeks, depending on our schedule as well as requests from our children.
A prime example? Great Britain.
My children already know that their father and I have Irish and British roots. This area of the world is important to us, as part of our family heritage. We would spend more time here, tying our roots into our daily lives.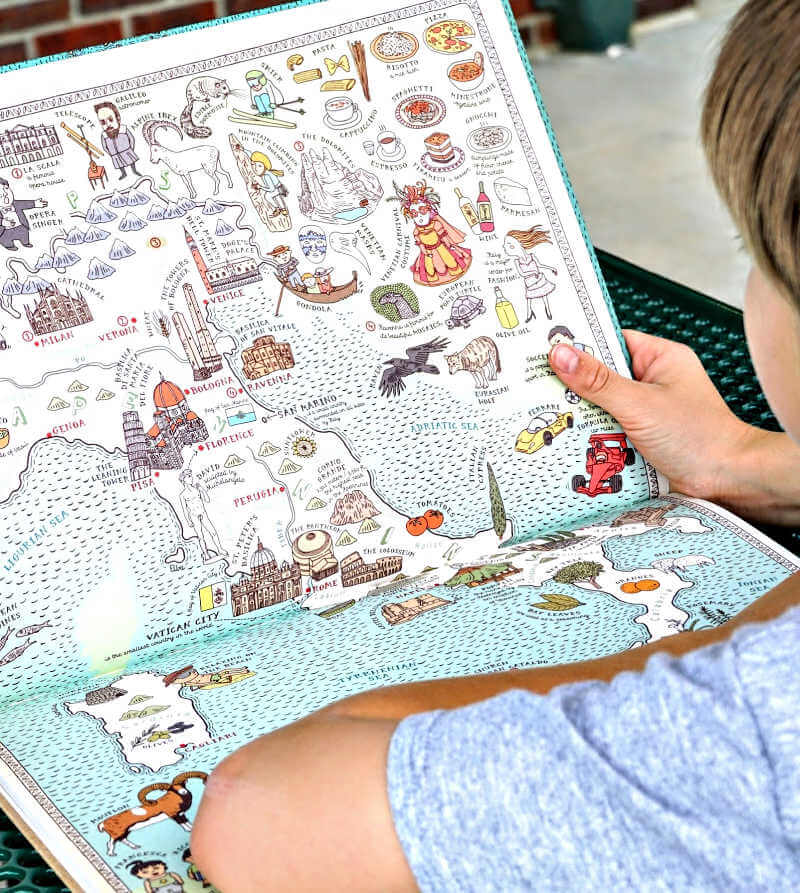 Can you tie your faith into this study?
As a Catholic momma, I'm always looking for ways to infuse our family's faith into our homeschool.
This geography study is wide open for adding in a saints study.
Learning about France? Hello, St Joan of Arc.
Studying Ireland? Of course, it's St Patrick.
Even in South America, there's St Martin de Porres and St Rose of Lima, when you learn about Peru.
What do we love about this geography through literature program?
Amazing picture books
Study guide, filled with ideas
Attractive layout
Links and other ideas for more exploration
What I would love to see
A digital download of the lesson plans – the guide is lovely, but I'd love to see a simple version that I can print and put in my binder
A webpage with links to the videos and other resources included
A printable list for taking to the library
How much time does it take to teach geography through literature?
I'd estimate 30 minutes to an hour. Over the summer, when our regular class load is eliminated, we would be able to spend more time immersed in geography.
Is there a lot of prep work?
Prep work can be as little or as much as you decide. During my Sunday night planning sessions, I decide how deeply I want to dive in.
Some weeks, we simply read a book and explore the maps book and our globe. Other weeks, we tie in a saint study and enjoy some authentic cuisine. (like a visit to our favorite Irish restaurant!)
Do you need the additional books mentioned in the guide?
Once again, it depends on how rich of a study that you are planning.
In our home, my children LOVE enrichment, so I will request them from the library, or seek them out on Thriftbooks or Better World Books to build our library.
Enter to Win Your Own Beautiful Feet Books Package
Feeling lucky? Enter for your chance to win a package from Beautiful Feet Books. (Ends 5/22, only shipped to US addresses)
I'd love to hear from you. Have you used picture books to teach geography in your homeschool?